Ecobee4 Smart Thermostat with Alexa Voice Integration
There have been rumours going around placing the new generation Ecobee4 smart thermostat at the very top of the pile and now that the thermostat has finally been announced officially, we can say that the rumours have not been far from truth. The new smart home gadget is truly inspirational.
The previous generation Ecobee3 was pretty smart – already capable of working in sync with Amazon Alexa, IFTTT recipes, Samsung SmartThings and even Apple HomeKit, however the new gadget comes with Alexa Voice capabilities built into its hardware.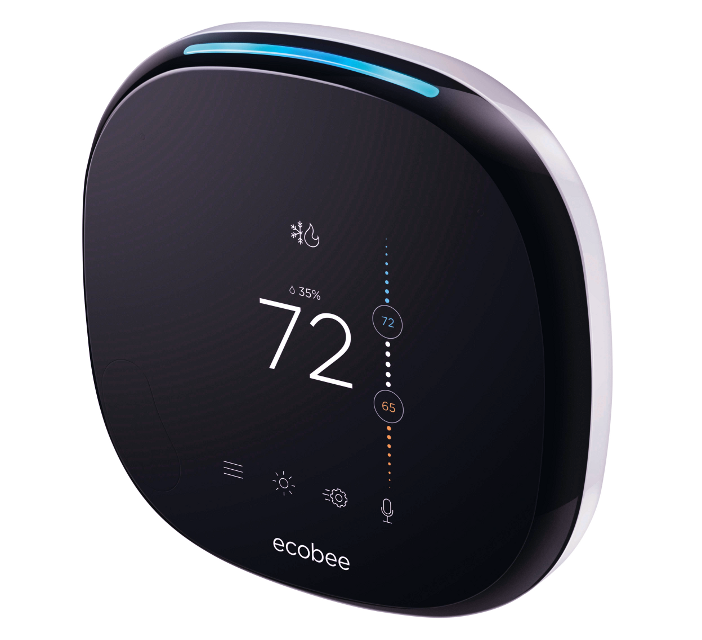 It's not going to be the first smart thermostat to feature voice control. Honeywell had a similar product on the market a while ago.
The biggest and most exciting change to the new gadget is the new remote sensor. There was one included with the previous model, however the 4th gen comes with aa remote sensor that's been built into a smart light switch. It will replace the traditional light switch by keeping an eye on the amounts of natural daylight and room occupancy. The capability to monitor temperature in different rooms will enhance your smart home even more.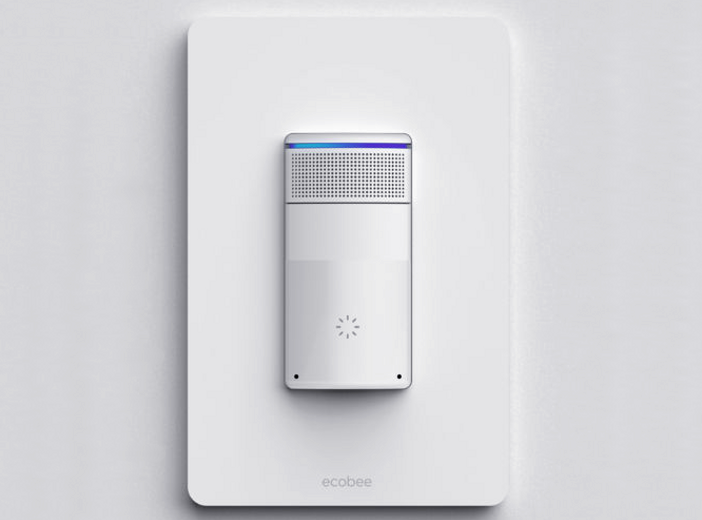 How much does Ecobee4 Smart Thermostat cost?
The price tag for the USA market is $249. The previous generation models are on sale right now – just $186 (£143) which includes the sensor. How much does Ecobee4 cost in the UK? Well, it's not available yet. As for the 3rd generation, the UK price is an eye-watering £371.
So why does it cost 2.5 times more in the UK? Does it come with a gold-plated body? Highly unlikely! We have been in touch with Ecobee for a comment and will report if we get an answer. Likewise, we will alert you once Ecobee4 becomes available for sale in the UK.