Google Home Compatible Devices – the Ultimate List of Smart Home Gadgets
At the beginning, Google Home – the smart speaker – was just a gimmicky gadget that could give you (not so) clever answers to questions like "what's the weather today". However, it is trying to be much more than that. The device has a potential of becoming a smart home hub – a central gadget that will integrate with other IoT devices and become the heart of your smart home.
As it stands, the things are going the right direction. Google is opening up its system to new partners; and tech startups have begun building their smart devices with cross-system integration in mind.
Disappointingly for some, most of the items included in this list are light switches and dimmers. Hopefully the next couple of months will see more useful and adventurous gadgets appear on this list.
So we've decided to create the ultimate list of smart home services that are supported by Google Home. New services will be added as they appear on the market. All services and devices are listed in an alphabetical order to avoid favouritism. Currently this list is more comprehensive than the big G's own list of Google Home compatible devices list here
Anova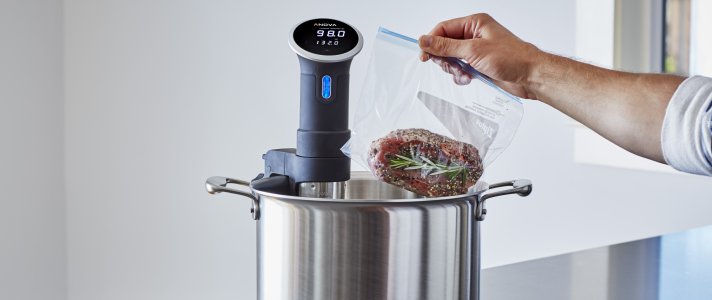 August
In the pre-IoT era there was an attempt to create a smart microwave but it was well ahead its time and all it received was ridicule. So, you have to admire Anova for taking this project on – they've created a smart Wi-Fi enabled cooker. You can use Google Home to set the temperature of your Anon Precision Cooker and check up on its progress.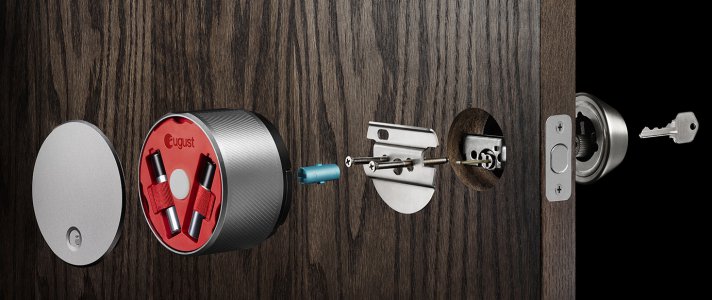 It's a smart door lock that you can lock but can't unlock. Yes, it's supposed to make sense. Although it may seem like an add-on security feature, August can be unlocked via Amazon Alexa, so we assume the unlocking capabilities will come to Google Home soon. Unlocking it with Alexa requires a PIN code, which might be a security issue in case someone overhears you.
Awair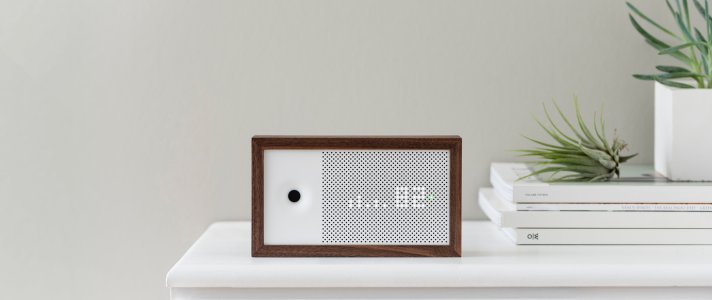 This is quite a unique little gadget in more ways than one. It's an air quality monitoring device tracking toxins, allergens and chemicals in your home. Also, it's designed to look old-school analogue while it's anything but. That's why unlike many other modern smart devices, the Awair actually fits in well within your home interior.
Belkin Wemo
Yet another range of connected home devices including smart switch, security cameras and the award-winning WeMo Maker – a versatile Wi-Fi device for inventors and DIY enthusiasts.
Best Buy Insignia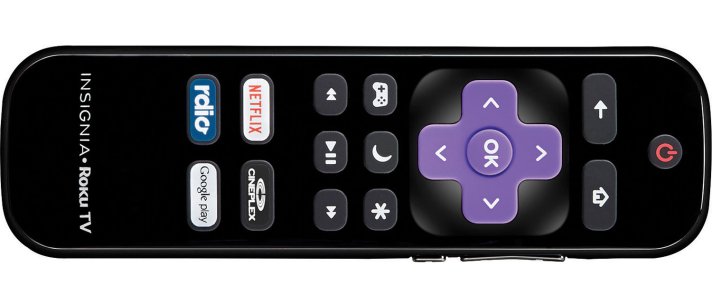 It's a smart plug that can connect to your table lamp, fan or another small old-school electric device. Tell GH to pass the message on and it will tell Insignia to switch your fan on. Great for those hot lazy summer days when getting up to switch the fan on is really too much of a hassle.
D-Link
Another range of kit for smart home basics. The starter kit includes a smart plug, motion sensor and a security camera. It's also possible to expand your kit by adding sensors to your doors and windows and give your home entertainment a boost with the Wi-Fi range extender.
Deako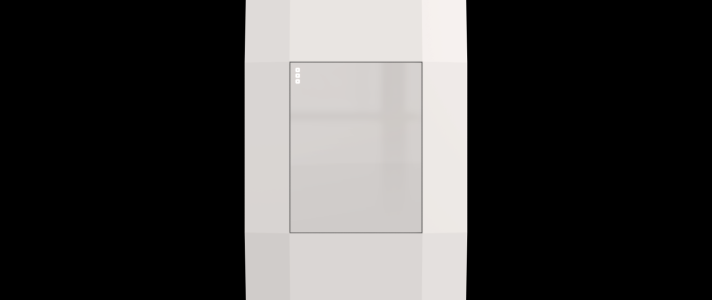 It's a smart light dimmer that claims to be able to dim ANY light bulb even those that other dimmers can't handle.
Emberlight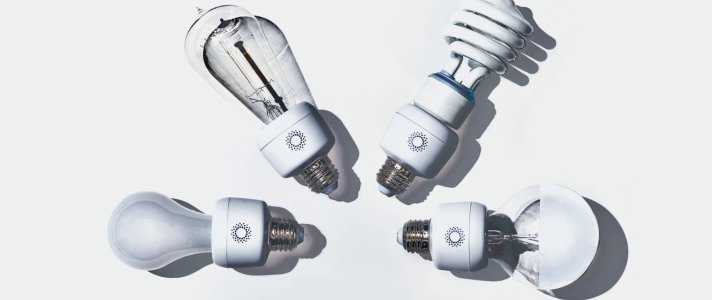 Provides a simple way to control lighting from anywhere. It's a Bluetooth and Wi-Fi enabled socket that turns your bulbs into smart lights.
First Alert Onelink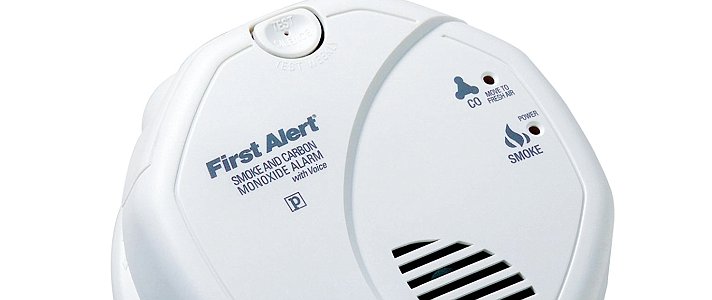 Makers of smart carbon monoxide, smoke detectors, room temperature and humidity monitors. They are known for their regular sealed-battery fire alarms and other fire safety products, so we're looking forward to even more smart home devices aimed at keeping the inhabitants safe and healthy.
Frigidaire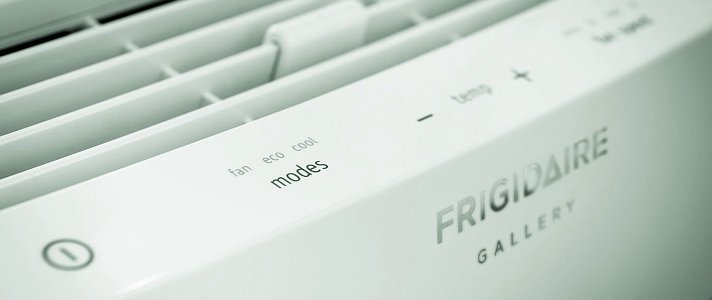 As the name suggests, they're making cool (cold) devices – experts in high-end fridges/freezers and home cooling appliances. Kicking off the smart range is the first smart air conditioner to obey voice commands. You can control both the temperature settings and air con fan speed.
Geeni

A smart device range consisting of smart light bulbs, energy meters, surge protectors and smart plugs with USB charging ports. You can group your Geeni items and control them by group rather than bothering talking to each separately.
Hive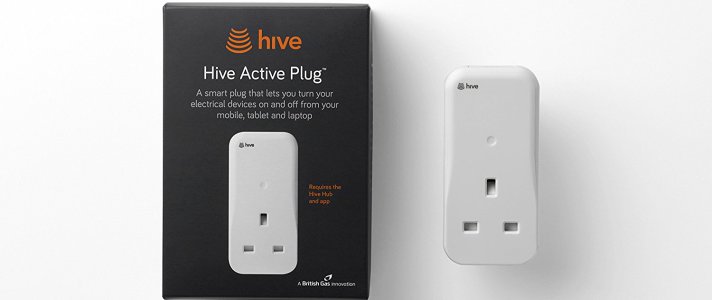 The Hive device we hear most of is the Active Heating thermostat that lets you control your heating and hot water while you're embarrassing your daughter by walking around with your guitar. Nevertheless, it's now much more than that and includes smart plugs and dimmable lights.
Honeywell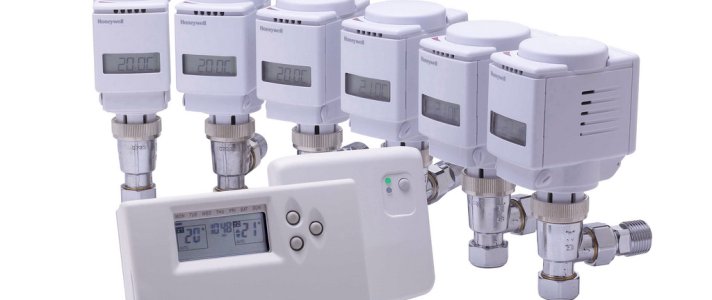 Honeywell is known for their wireless smart thermostats supported by all major boiler manufacturers. They've recently added more IoT gadgets to their range – smart zone controllers that lets you create different temperature regimes for up to 12 zones within your smart home; Evohome smart security gadgets and even Lyric water leak detectors.
##Idevices

Wi-Fi enabled wall switch that lets you schedule and operate lighting and ceiling fans through voice control or remote access via a mobile app. Also works with exterior lights.
IFITT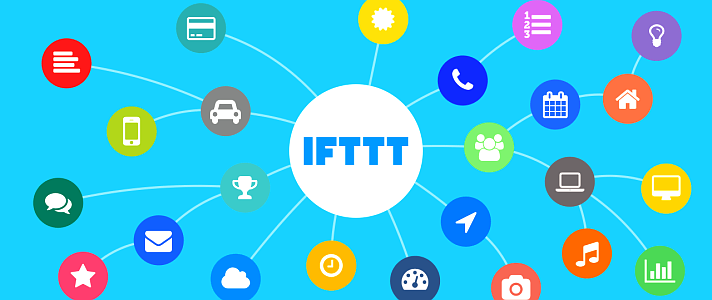 It's not a device or product but rather a web service that allows people to create instructions based on conditional statements. It was mainly used for communication between different web-based tools, however now more and more people discover the beauty of IFTTT for various IoT applications. Now that IFTTT is supported by Google Home, the possibilities are endless.
iHome
They offer a Wi-Fi enabled smart plug that lets you connect any electrical device imaginable and control it through a sophisticated mobile app to set when the device switches on or off.
Leviton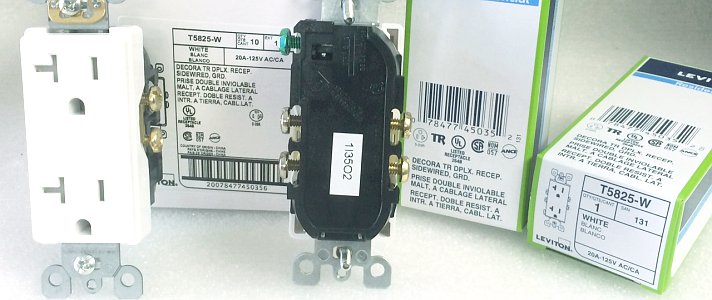 This is serious stuff from a company that has built its reputation from its involvement in heavy industry, making automotive OEM products, industrial energy management technologies and many other fields. Their foray into home automation sector includes smart lighting switches, smart Wi-Fi plugs, thermostats and home security systems.
LG

They will offer a range of Google Home compatible devices with their smart appliances that include fridges, ovens, air quality management devices, washing machines and even robotic hoovers. We are quite excited about this one because LG, unlike some of the smaller companies and startups listed here, have decades of R&D and manufacturing experience and they can churn out devices pretty quickly. There is a potential to some degree of automation with just about every device currently in use around our homes.
Lifx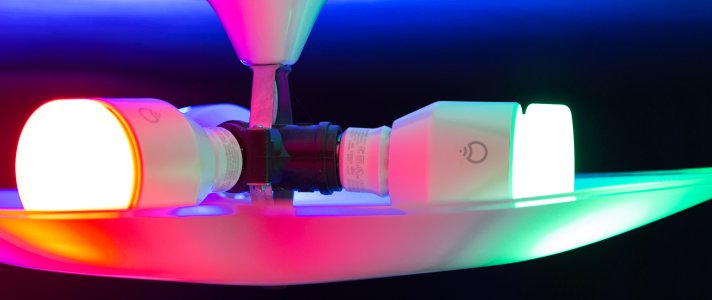 An alternative to mood bulbs. Now you can give Google commands to switch them on, dim them as well as adjust their colour and intensity.
LightwaveRF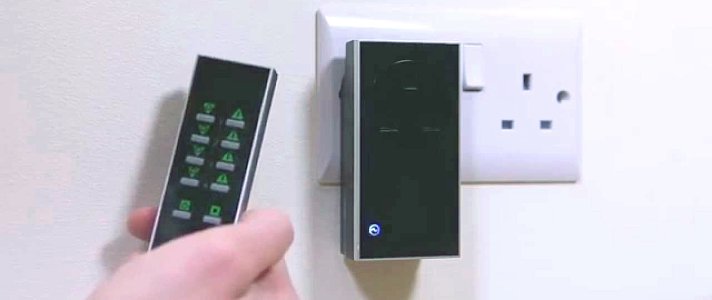 Allows you to set routines for your power and lighting management. Control devices in various rooms and zones around your home using your mobile and now that they've joined the Google Home compatible devices range, also using your voice.
Logitech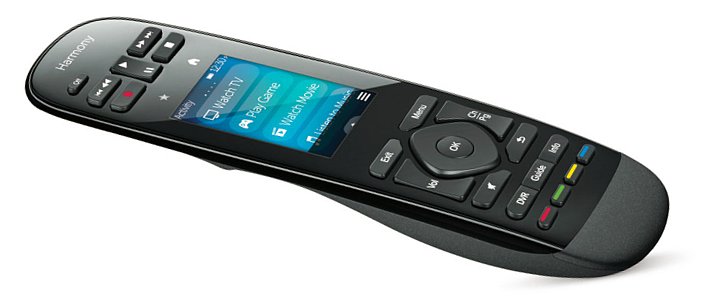 Logitech Harmony will help you get entertained. You'll be able to ask Google to switch on Netflix or HBO or switch your TV to a particular channel. Aside from the TV, Logitech Harmony will allow you to control a range of smaller devices such as bulbs and speakers.
Lowes Iris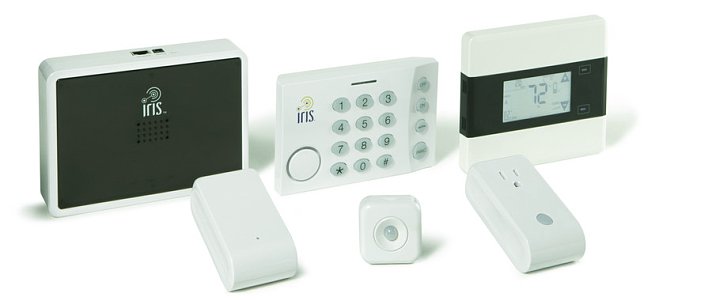 A range of devices aimed at home automation and security. The range include motion sensors, smart key fobs, smart plugs, wireless security cameras and of course, thermostats.
Lutron Caseta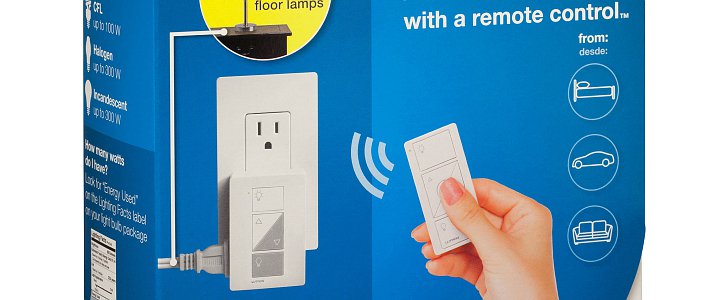 Their smart bridge device comes with Apple HomeKit enabled by default. It helps you control lights by setting "mood scenes" for various rooms. The bridge device works with up to 50 devices, so, technically you can split your home into 50 lighting zones and set a separate mood for each. The main question is why would you want to do that, but, hey, it's a good feeling knowing that you can.
Mobilinc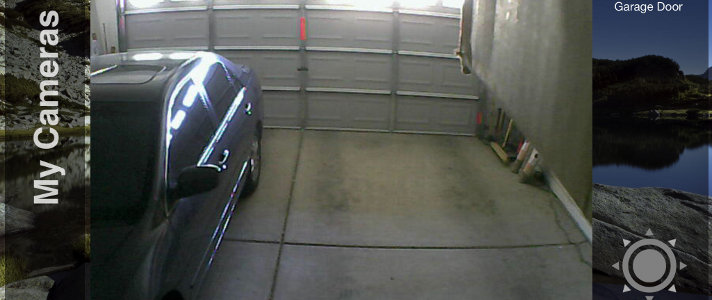 A smart home management system compatible with garage door openers, thermostats, smart locks, switches and light bulbs.
Nanoleaf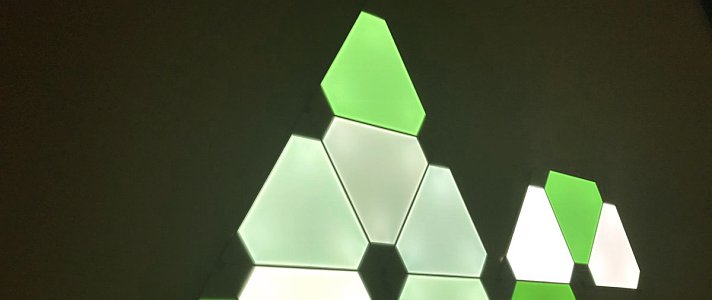 You will be excused if you think there are too many smart light bulbs out there, however Nanoleaf Aurora is different, I promise. It comprises triangular colour-changing LED panels that you can arrange in cool patterns and then control it through mobile apps and your voice. If we're talking about setting the mood, Nanoleaf is the ultimate tool for doing that. Also, its modular design makes it a really appealing concept.
Nest Thermostats

Easily the most popular and recognisable smart thermostat out there. It learns your schedule and habits and adjust home heating accordingly. You will no longer have to worry about your boiler and radiators. You can program it with your voice and apps but the thing is, you don't necessarily need to do it. The NEST is flying right now (no bird puns intended) – we get many people enquire about this smart upgrade with the new boilers we install at residential dwellings in the UK. Although there are other smart thermostats available, the NEST seems to be the more popular choice for modern domestic heating systems.
NuBryte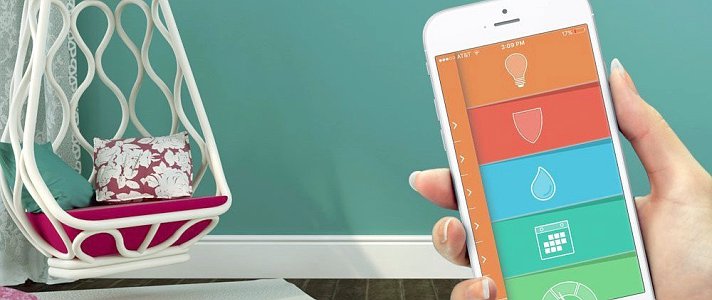 NuBryte Touchpoint is a system that can transform your house into a smart home. It offers solutions for home security, touch-free lighting, intercom and family hub.
Osram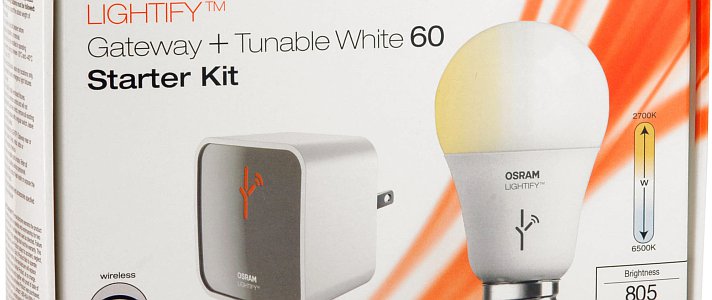 Alongside Philips, Osram is one of the big traditional bulb makers that made quick forays into smart lighting when the whole thing was but a daring idea. Now the Osram Lightify system is a leading smart connected light solution offering systems for home, offices and even custom installations through their innovative API.
Philips Hue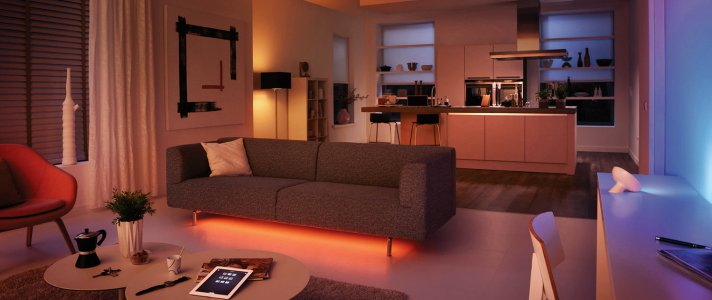 One of the first players in the booming personalised home lighting industry. They started out with colour-changing bulbs but now have added more items to their range – LED light strips, motion sensors and dimmable switches.
Plum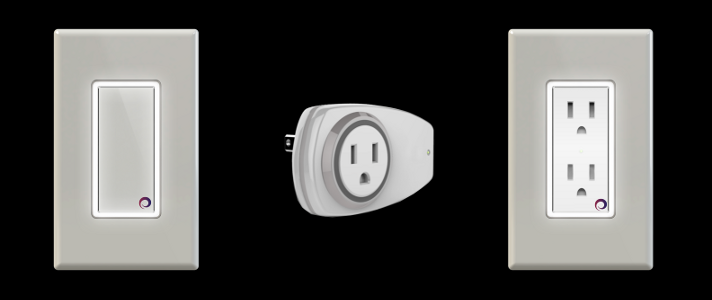 They have developed a range of energy management and lifestyle products. The Plum lightpad has a touch-screen that lets you adjust lighting using gestures that you're already accustomed to using on your mobile screen. Dimmers come with smart meters built in. A convenient mobile app will tell you exactly how much you're spending on lighting per zone. They recently did a crowdfunding run for $500,000 and managed to collect nearly $700,000 which goes some way to show popularity of dimmers and similar smart devices.
Rachio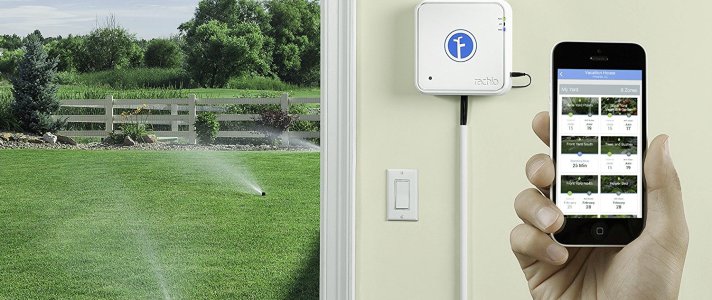 It's the ultimate tool for green-fingered folks. Rachio is a smart garden sprinkler that you can control with your voice but it is equally capable of monitoring the weather and making its own decisions. Rachio is suitable for large gardens too as it comes with up to 16 outlets meaning you can easily differentiate among various plants and water them when they want it not when the sprinkler wants it.
Samsung Artik Cloud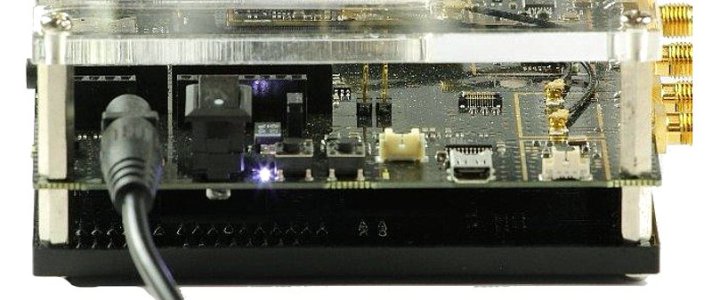 It's an open data exchange platform for the IoT systems. Essentially its application is limitless as you can easily add devices and users enabling them to communicate with each other.
Samsung SmartThings

It's a range of smart devices working under the Samsung Smart Hub. It includes smart bulbs, plugs, security devices, motion sensors, geo tracking sensors, and even flood alert devices.
Smartika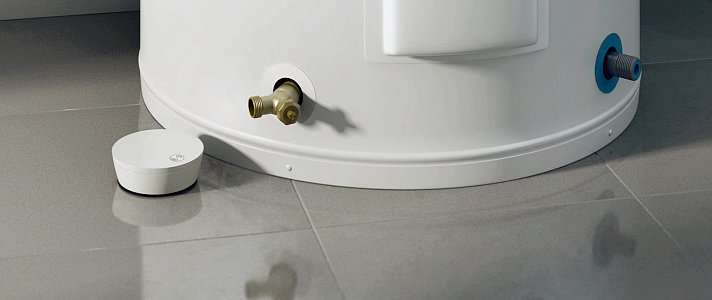 It's a smart home ecosystem that lets you create the right ambience in your home by pre-selecting warm/cool/coloured lighting, heating and to control other devices.
TP-Link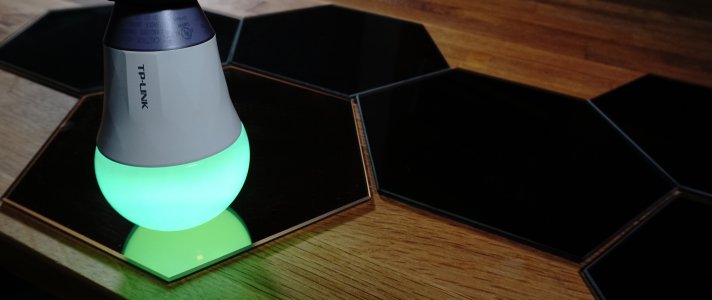 Another brand of bulbs. In a similar manner to the aforementioned LIFX, you can tell your TP-Link bulbs to switch on or off and change the hue by naming the basic colours.
Universal Devices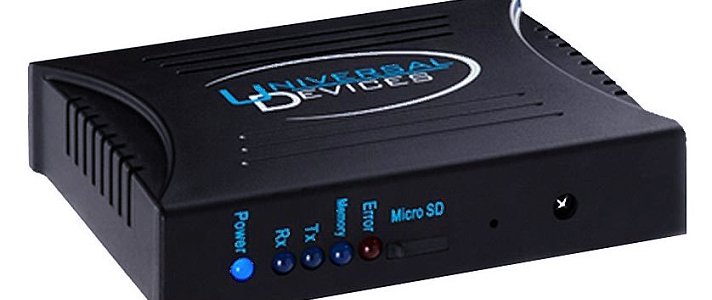 This is serious stuff for smart home enthusiasts and DIYers. UD make network-enabled controllers that are able to control various different devices around your smart home.
Vivint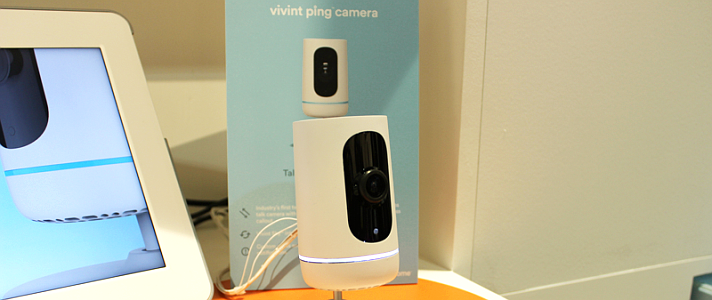 This is a product range that promises to make your home secure. You'll be able to tell Google to monitor your smart door locks, garage door openers and security cameras. They also offer the Total Home Package that includes doorbell camera, various door locks and even a thermostat. The system comes with a cloud storage.
Voice UPB Bridge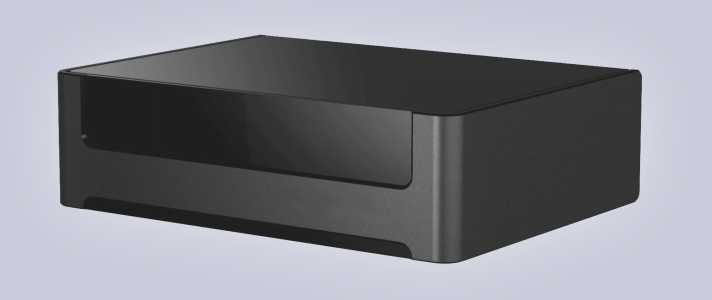 It's a high-end hardware and software solution for joining a number of Universal Powerline Bus (UPB) compatible devices into a seamless smart home environment. There are various manufacturers that build UPB-enabled devices including switches, controllers, dimmers and IoT sensors.
Wink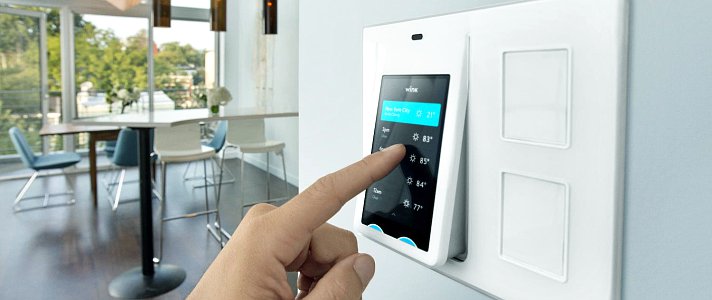 Wink is a range of IoT home devices that include light switches, thermostats and bulbs. It's great to have whole product ranges to integrate with Google. It makes a lot of sense both for the manufacturers and end-users.
WiZ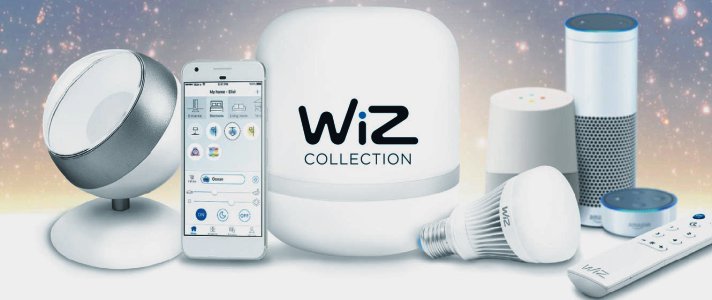 Another lighting control system. Its bulbs can replicate 16 million colours and 64,000 shades of white. One feature that we particularly like is the presence simulation, so you can schedule the lights to come on and off at usual times while you're away on holiday.
That's the Google Home compatible devices list so far. Currently it includes 40 devices, which is good going considering Google was so late to get on to the smart home bandwagon and now are playing catch-up. We will be adding more devices as and when they are announced. If you think we've missed something, please get in touch.