CONTRACT SERVICES AND INSTALLATIONS
Glow Green Ltd has a wealth of expertise in Mechanical and Electrical Commercial Contracting and can carry out large scale contract work. Our aim is to provide a full 'One Stop Shop' for all your needs. We have the ability to provide a strong support to all Clients and the depth of experience of our staff across the spectrum ensures that each Project is completed and delivered on-time, every time.
Plant room refurbishment
Industrial and Commercial Service Contracts
Installation of Boosted Water Mains
Installation of LPHW Heating systems
Installation of Drainage and Internal Waste Services
Gas Fired Water Heaters Installed
Boilers & Biomass Boiler Installations
Radiant Panel Heaters Installed and Serviced
Low Surface Temperature Radiators Installed
Under floor Heating Installations to Schools
Under floor Heating Installations to New Build Works
Under floor Heating Installations to Existing Buildings
Industrial Heating System Installations
Welded Pipework Installation
Pre-fabrication of pipework
Mapress Carbon Steel pipework Installation
M.D.P.E. Water Mains Installation
VRF and VRV Systems Installed and maintained
'Timesaver' Cast Iron Pipework Installation
Ground sourced Heat Pump Installations
Building Management Systems
Electrical small power Installations
Electrical lighting Installations
Electrical Distribution Installations
PROJECT DELIVERY We are able to carry out New Build or refurbishment Works to meet the requirements of Clients and work closely with Main Contractors, Builders, and Project Managers or directly to provide all aspects of the Contract delivery from start to finish. From initial enquiry stage through to Final Handover at the end of defects liability period we offer a full and comprehensive service. All Projects shall be assessed on their own merits and the specific requirements of each individual site and contract shall be verified and agreed. The following is a brief summary of the process for a typical Project: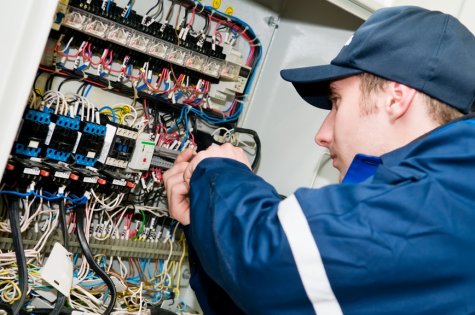 PRE-CONTRACT PERIOD
1. Agree Contract Value and payment timescales
2. Agree Programme of Works
3. Identify the potential 'Risks' in achieving the delivery of the Project
4. Carry out detailed site surveys and inform Client of any problem areas
5. Identify delivery periods for equipment and place Orders early
6. Agree payment criteria and reporting Method
7. Prepare Method Statements and Risk Assessments and issue for Approval
8. Agree site procedures and responsibilities
9. Advise Client of Contract personnel and contact details
10. Prepare Working Drawings
11. Produce Site Manual for Site Personnel
12. Carry out Site Inductions for all site based personnel
CONTRACT PERIOD
1. Amend Programme of Works to suit progress on-site
2. Carry out weekly site Inspections and record progress
3. Maintain daily diary of site activities – deliveries, site personnel, meetings, etc
4. Issue Progress Reports to Client
5. Carry out Health & Safety Inspections of all areas of Works
6. Inform Client of any problems and delays as they arise – Early Warning System
7. Monitor site personnel and activities
8. Agree site procedures and responsibilities
9. Advise Client of Contract personnel and contact details
10. Partial completion testing of pipework and plant
CONTRACT COMPLETION
1. Carry out pre-handover inspections of all Works
2. Test equipment and plant and record results
3. Pressure test all completed sections of pipework and obtain witness Approval
4. Ensure compliance with British Standards and Mechanical Specification
5. Prepare As Installed drawings
6. Prepare O&M manuals
7. Clear site of all materials and redundant equipment
8. Demonstrate operation of major plant and equipment to End User
DESIGN CAPABILITIES
We have an in house design service capable of producing Working Drawings, heat loss calculations, Method Statements, Risk Assessments, Design Solutions and a whole host of support services to assist in the completion of Contracts. We are therefore able to take on Design and Build Contracts from a Performance Specification and offer a complete 'Turnkey' Package from exceptional Design to Practical Completion
HEALTH & SAFETY
Health & Safety is paramount in the minds of all professionals, managers and operatives. To ensure we maintain the safest environment for our staff to work within we ensure all staff are fully conversant with site safety procedures and rules. Any breaches of Health & Safety rules, whether by our workforce or other Contractors, are treated seriously and in all instances reported to the management. To ensure our staff comply with this we ensure all staff hold CSC cards and obtain the maximum exposure to Health & Safety updates. We hold regular toolbox talks during the course of the year and Contracts to update the operatives and management on the latest developments, Regulations and requirements.