Crowdfunding: Gardening and Air Purification for a Smart Home
Crowdfunding is increasingly establishing itself as an alternative way for inventors to fund their daring ideas. Home automation is an area that sees more and more projects pitched every month. Most of them will be a bit too "out there" to succeed but we've just spotted a few that look promising.
Smart Lock with Fingerprint Detection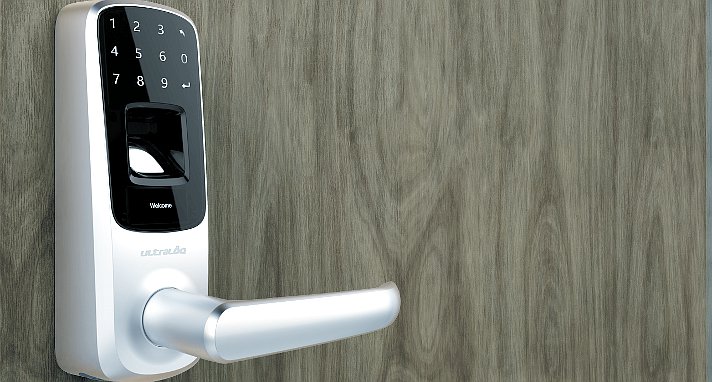 Most smart locks and keys available for sale are driven by mobile app or voice. Ultraloq is different. It offers entry in a truly special secret agent style – via fingerprints. You will need to touch a sensor on the lock to verify your identity and gain access to your home. Although it looks unique, the Ultraloq can be quickly installed on almost any door. It is trending on Indiegogo right now as it smashed its modest $25,000 funding goal. So far almost 3,000 people have chosen to support this smart home invention.
Tertill – the Garden Bot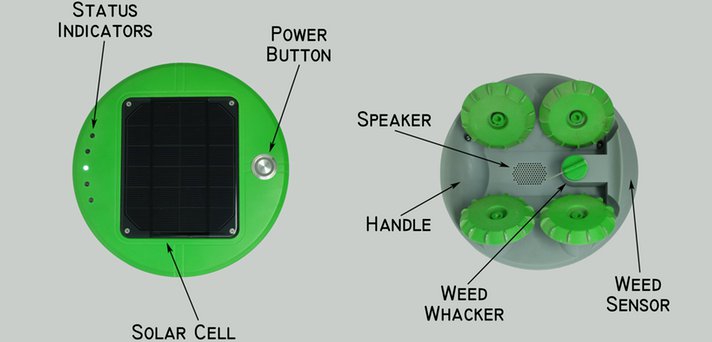 If you've watched Silent Running, you will be familiar with the concept of gardening bots. In fact, I'm surprised this invention wasn't named Dewey! It is named Tertill. Does it ring a bell? It doesn't for me. Tertill is the Roomba for gardeners. This solar panel bearing bot will spend its day travelling around your garden whacking the weeds. It's got four-wheel drive so it will be fairly happy on uneven surfaces. The main challenge is that it won't be able to tell the difference between a weed and useful sprouts, so the latter will have to be fenced off until they grow big enough. It's also unclear how Tertill will handle grassy surface if your plant beds are scattered around the entire garden. Other than that, looks pretty useful.
Zunion Smart Air Purifier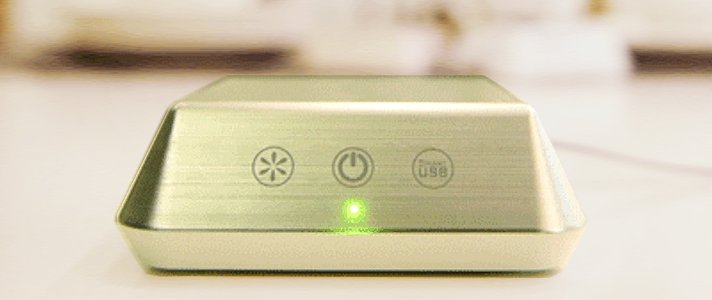 One of the fundamental purposes of smart home is to create a healthy and safe environment. Air quality is a big part of it, that's why the Zunion purifier has been yet another hit with crowdfunding supporters. It only applied for $15,000 in funding and now has attracted $35,000 and counting with 20 days to go. People assume that air is cleaner indoors whereas in many cases the opposite is true because indoors air tends to accumulate allergens and pollutants. A smart air purifier is a good solution – it purifies the air by delivering anion-rich air (negatively charged ions), removing allergens, sterilising the air and capturing tiny particles of dust. The manufacturer is making a few very daring claims – apparently the gadget purifies the indoors air 100 times more than a forest and 60 times more than a waterfall.