Why Customers Love Glow Green
Product Warranty
Our air conditioners come with up to a 7 year warranty for your peace of mind.
Leading Discounts
Take advantage of our competitive air conditioning prices, with our leading discounts available.
Accredited
Proud to be accredited installers of Daikin & Mitsubishi Heavy Industries products.
Refcom Certified
We are Refcom certified which ensures that your installation will be completed to the highest standard, with full paperwork issued.
Award Winning
We are an award winning business. Finalist for the H&V national heating installer 2019.
Qualified Electricians
Electrical work is undertaken by fully qualified, registered & accredited electricians.
Spread the Cost
With our flexible payment plans, including our popular 0% APR Finance**.
Quality Control
100% of our installations are audited to ensure full compliance.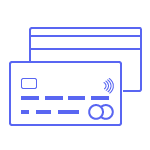 Card Payment
Pay with any credit / debit card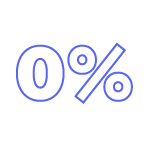 Interest-Free Credit
Choose from 12 or 24 months, 0% APR finance with no deposit required **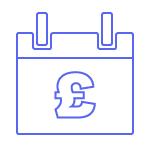 Low Monthly Repayments
You can choose from 5 or 10 year finance plans at 9.9% APR
Air Conditioning FAQs
The size of the room or the area you are looking to cool will determine the size of the air conditioning unit. To ensure you have the best size unit we will need to understand how much light you also get, as this might affect the size.
Glow Green will supply and install an indoor and outdoor unit. For the indoor unit you have a choice of the unit being wall hung or a cassette unit. All our systems come with a remote control to operate the air conditioning system.
Yes, Glow Green is regulated by the FCA as a credit broker. This means we work with a panel of lenders that can supply you with finance. This means you can have your air conditioning fitted while paying nothing upfront.
It does not matter where we install the outdoor unit to the air conditioning system. There are 2 main criteria this location must meet; a) You are the freeholder of the property or you have their permission to install the outdoor unit. b) There is at least 1m (metre) clearance around where the unit will be installed. To make your outdoor unit easy to install and to maintain in the future, we recommend that it is installed at low level.
If you are in a listed building or a conservation area you should check with your local planning authority. If you are installing multiple units at high level, planning permission might be required. It is your sole responsibility to ensure that should you require planning permission, this is granted before the installation. Glow Green Limited take no responsibility, should you need planning permission.
Speak to our team
Today Glow Green is one of the UK's leading providers of energy efficient products that focus on helping customer reduce their energy usages and their bills.
Call Us Now
Open for Sales & Enquires - Today - 8:00 AM - 8:00 PM.

Customer Emergencies - 24/7.
Fast Installations

Competitive Prices

Professional Service