Combi Boiler
The boiler is essentially the beating heart of any home. It's the ever-lasting furnace that keeps your rooms toasty and your showers steamy, working tirelessly in the background.
Unfortunately, we don't realise how much we value our boilers until they conk out on us. What a thankless life they lead.
The combi boiler (cool slang for combination boiler) is the energy efficient heating and hot water solution that is replacing most conventional boilers in the UK and is perfect for households that need all the space they can get.
Originally they were only intended for use in one-bedroom or two-bedroom homes, but recent models are capable of supplying much bigger properties meaning it's an ideal option for just about any home.
What Is A Combi Boiler?
True to its namesake, the combination boiler is a central heating boiler and a water heater combined into one compact unit. It's an all-in-one solution that serves as both a central heating system boiler and hot water cylinder, so there are no giant tanks in your airing cupboard and no large water storage containers in your loft.
A combi boiler will only heat up water when you need it, which means they are much better for the environment, and they are great for saving money on your energy bills.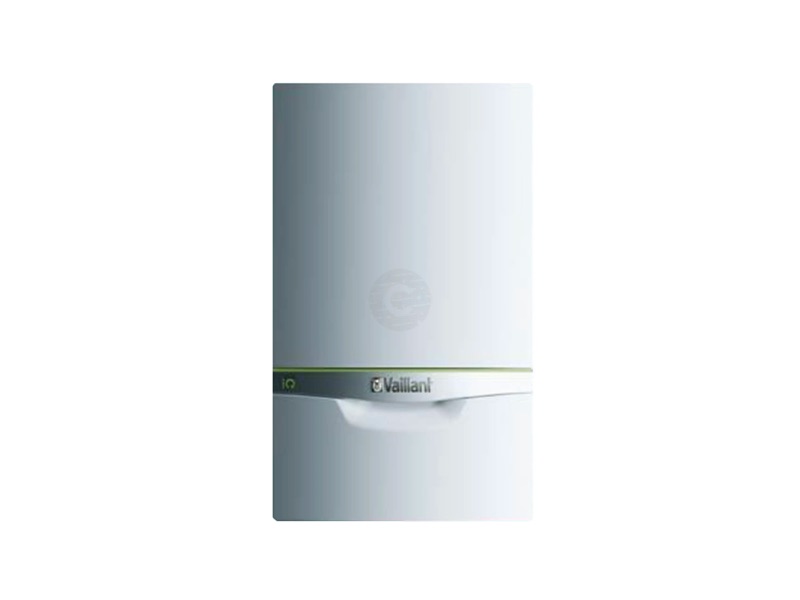 How Does A Combi Boiler Work?
Almost intuitively, these heating and hot water systems react when a hot water tap is turned on, or when it detects the household is below than the preset temperature. Automatically responding by sending hot water to the required tap, or firing up the central heating, a combi boiler means hot water is available at a moments notice and at all times. It's delivered at the mains pressure, so no pump is required for a power shower.
The magic happens precisely in the heat exchanger, which is heated up by a gas burner. A heat exchanger does what its name describes - it allows heat to be exchanged between two fluids or substances, usually water or gas, without letting the substances mix together. Hot water will come tumbling out of the tap or shower, and you simply won't believe that it was cold just moments before. The combi boiler is super efficient too as it recycles wasted heat that would otherwise be lost with a conventional boiler that emits lost heat and gases.
Advantages Of A Combi Boiler
Have a blast with a power shower.Since a combi boiler doesn't require a cylinder or storage tank it releases water directly from the mains, so you can enjoy a proper non-trickle shower without needing to buy an extra pump.
Extra Living Space.Gas combi boilers are renowned for being compact and lightweight which means there's more space in your home for something more enjoyable. With hot water cylinders and cold water tanks out of the way, think of the exciting objects that could take their place. It might give you the opportunity to convert your loft, and your airing cupboard could just become a nice place to stand in.
Quick Installation.When you buy a new boiler for your home, the initial cost of installing it can be pretty hefty, often being more costly than the unit itself. A combination boiler however takes much less time to install since it has everything it needs tucked away inside and less pipework. It's simple: a shorter installation time means a smaller fee.
Green Machine.With other types of boiler, energy is wasted on keeping the tank of water permanently hot. Heat escapes (it always does), and the boiler has to use more energy to replace it. With a combi boiler, water is heated only when it is required, meaning barely any energy is wasted. Benefiting you and the environment.

Electric Or Gas Combi Boiler?
Despite their many advantages and versatility, the combi boiler isn't capable of powering itself. So the onus is on you to provide the power, but which is best?
Electric Combi Boilers
Electric combi boilers work similarly to a gas combi in many ways, it performs all the usual tasks of a gas combi boiler but using only electricity to power your central heating and hot water. You can use an electric combi boiler for hot water only, but usually it will meet all of your heating needs.
A big reason given by many customers who opt for an electric is the environmental impact. When you go electric, you no longer burn gas in your home and release it into the atmosphere. It's not 100% clean but it is the most eco-friendly central heating system that you can have, being far better than gas boilers for the Earth.
If you thought combi boilers were compact, wait til you see an electric combi boiler! As well as being the best for efficiency, it is also the most compact type of boiler you can get since it requires less clunky parts meaning you can slot it right in one of your kitchen cupboards.
Gas Combi Boilers
Electric combi boiler running costs are the main sticking point when it comes to deciding between an electric or gas boiler. Gas is a much cheaper fuel to use, meaning that you could end up paying a lot more for your energy bills following an electric combi boiler installation.
Natural gas boilers are the most commonly installed heating system in the UK. As of 2020, around 80% of homes in the UK rely on gas central heating. Properties that aren't connected to the gas network can still have a gas boiler installed too though. However, rather than natural gas, it will need to run on LPG. LPG is a natural gas alternative which is a liquid.
It's also worth noting that although a gas combi isn't quite as efficient or eco-friendly as the electric boiler, they are still A-rated for efficiency and are better for savings and the environment than say a system boiler or open vent gas boilers.
Our Range Of Combi Boilers
So we know how combi boilers work now, but what's the best choice from our vast range of efficient heating products? Well, there are a few things that are worth evaluating first, so you know what to look out for before purchasing
Energy Efficiency
A boiler's 'energy efficiency' refers to the percentage of energy created that is used by your house vs the energy that goes to waste. Naturally, the more inefficient the boiler, the more money you'll be spending to heat your home. Therefore, it's really important that you get a high-efficiency boiler. The good news is, all UK boilers now must have 92% efficiency, so most new ones are really good but combi's have the potential to go much higher. Some combi boilers are smart enough to reduce their energy usage on their own.
Output
Measured in kilowatts (kW), a boiler's output refers to how much hot water it can generate at any given time. If you live in, say a 4 bedroom, 1 bathroom house, then a 24-27kW combi boiler will probably be sufficient, capable of running about 10 radiators and one bathroom. Meanwhile, in a larger home (i.e. three or four bathrooms), a 28-35kW boiler would be more suitable.
Size
Most conventional natural gas boilers take up a fair bit of space. If you have one you'll understand, so it's important to take into account how much space your new heating system will take up. Fortunately combi boilers, like mentioned, are usually compact and you'll find might even fit in a kitchen cupboard.
Now that you know the key talking points and what to look for specifically for your home, you're probably wondering, which boiler is best for my home? Perhaps it's worth looking at the combi boiler range right here. At Glow Green we only offer the best central heating systems from trusted brands such as Worcester Bosch, Vaillant, BAXI and more. Below you can find a couple of good options from our combi boiler range.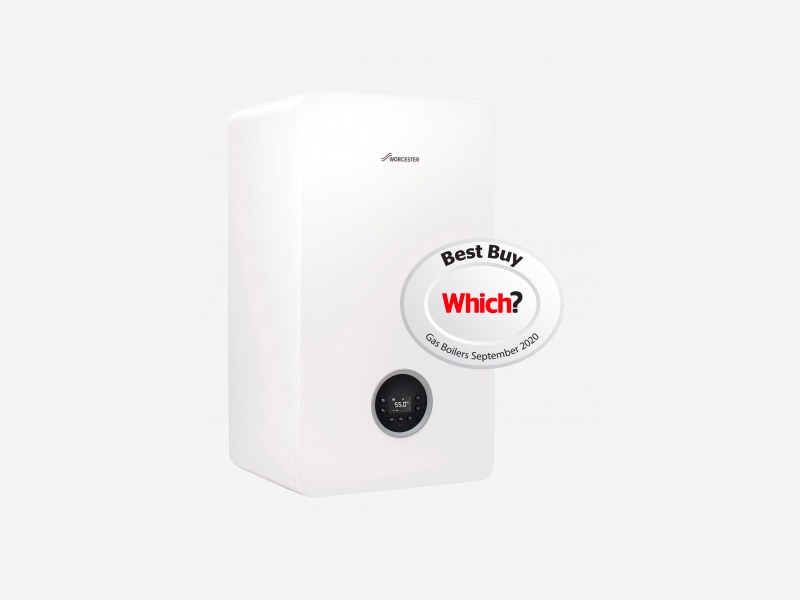 Greenstar 8000 Life
The Greenstar 8000 Life 30kW is a condensing combi gas boiler, designed and manufactured by Worcester Bosch. As a compact unit, that's wall-mounted, it will help to save space around your home and an efficiency rating of 94%. It has a unique design, touchscreen display and is an ideal choice for just about any homes.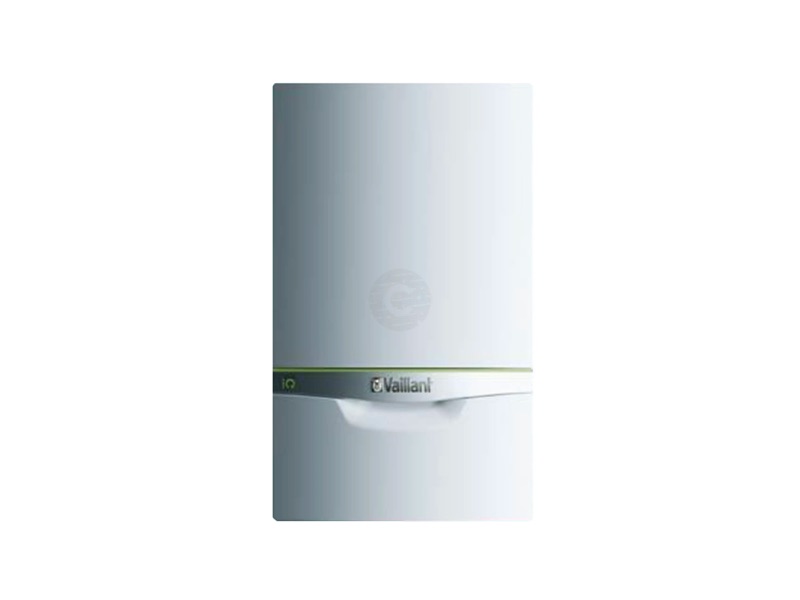 Vaillant ecoTEC Exclusive Green iQ
The EcoTec Exclusive Green iQ 835 is a combi gas boiler and is Vaillant's first ever boiler built with the power of green IQ technology. This boiler has smart technology features and provides excellent performance. It can operate at a range of different outputs, meaning you only use as much as you need. It's one of the most efficient gas combi boilers available.
Glow Green Limited is authorized and regulated in the UK by the Financial Conduct Authority RN: 692433 for credit broking activities. Finance options are provided by a panel of lenders. Terms and conditions apply. Glow Green Limited acts as a credit broker and is not a lender. Glow Green receives commission from the Finance providers. Any credit is subject to application, financial circumstances and borrowing history. Registered in England & Wales. Company Reg No: 07530174 and VAT No: 135032748. Glow Green Limited, Avalon, 5th Floor, 26-32 Oxford road, Bournemouth, BH8 8EZ.

*(9.9% APR Offer) Representative Example: Cash Price £2,100. Deposit Payable £1,327. Total Amount of Credit £773. Total Interest £425.80. Total Amount Repayable £2,525.80 Repayable by 120 monthly instalments of £9.99. Representative 9.9% APR (fixed). Rate of Interest 9.9% a year (fixed). Duration of Agreement 120 months. The approval of your application depends on your financial circumstances and borrowing history.

(0% APR Offer) Representative Example: Cash Price £2,100. Deposit Payable £0. Total Amount of Credit £2,100. Total Interest £0. Total Amount Repayable £2,100 Repayable by 24 monthly instalments of £87.50 Representative 0.00% APR (fixed). Rate of Interest 0.00% a year (fixed). Duration of Agreement 24 months. The approval of your application depends on your financial circumstances and borrowing history.

** The 12 year warranty is only available for customers who have a Worcester Bosch or Vaillant boiler supplied and fitted by Glow Green Ltd and is subject to a Glow Care 100 service contract for the 12 year period.

††Estimated figures based on installing a new A-rated condensing boiler with a programmer, room thermostat and thermostatic radiator controls (TRVs) in a gas-heated detached home from an older boiler without controls. Savings will vary depending on the size and thermal performance of your home. Correct as at May 2019. Source: Energy Saving Trust.