Boiler Installation - Northamptonshire
Although Northamptonshire may seem rural to you, it's actually a significant engineering hub. The industrial parks of the county are home to dozens of companies producing components for the heating industry. One of such examples is Precision Manufacturing Ltd – a company making high-quality circuit boards. Businesses no longer need to look to Asia for designing and manufacturing their PCBs. Other manufacturers catering to the heating industry include a variety of plastic injection moulding and metal fabrication businesses such as RG Engineering, Aluminium Shapes and others.
While everyone else is talking about manufacturing businesses succumbing to the pressure from cheaper Asian competitors and about general problems with staffing and sales, Northamptonshire businesses prove it is still possible to compete and thrive. If the touted post-Brexit industrial revolution is going to happen, it's highly likely to stem from Northamptonshire and surrounding areas because of the enviable variety of manufacturing business portfolio they've created during the last couple of decades.
The county has definitely got an appeal with more and more people moving in. The average annual population growth is 1.2% which means the population will grow to 775,000 by 2021 which is a significant growth from the 710,000 people back in 2013.
Because of the favourable employment prospects and other beneficial factors, Northamptonians are slightly happier than in some other places in the UK – as found by the Health and Wellbeing Board research published in 2013.
Partly, this growth has been fuelled by the Northampton University. Some of its most popular courses include "Business and Entrepreneurship", Engineering", "Environmental Sciences" and "Logistics".
The University has a unique backstory. Although it's the 3rd oldest Uni in England, it is also one of the youngest because the original Northampton Uni was only open for 4 years before its doors was forcefully shut amidst a political turmoil. Its reformation started around 1999 through mergers of several technical colleges, however, it didn't get a University status up until 2005 as they had to win a historic legal battle. In 1265, King Henry III banned Northamptonshire from ever having a University.
In the 1264 civil war, the academics of Northampton choose to back the local Barons who had rebelled agains the king. It turned out to be a bad move becaue the war was lost and the King shut the University down for good.
Because King's decree was still in power by 2005, the academics behind the idea of reformation had to fight a lenghthy legal battle to repeal the medieval decree.
We will never know what Northampton would look like had its University remain open after the civil war. Its history and destiny would've been shaped in a very different way, however, we can't complain because the region is thriving and growing constantly.
Property Mini-Booms in Northampton When it comes to property market, most areas of Northamptonshire are doing better than elsewhere in the Midlands. Currently the average house price in the county is £267,000 which is cheaper than the rest of UK. Don't underestimate it, though – it doesn't mean it's a cheap country to live in. With so many rural properties, the prices tend to stay high because the houses come with a lot of land and that tends to hike the prices up quite a bit.
From the 3,000 detached houses that are currently on the market, almost 300 properties are priced £700,000 or above. At the top of the range trhere are a few houses costing £3,000,000 which seams to be just about the ceiling price for a Northamptonshire dwelling. At the other end of the scale there are a few detacthed houses worth £130,000 – safe to say, that's the absolute minimum you're looking at. This varied property portfolio is part of the Northants success story – it attracts people from different walks of life.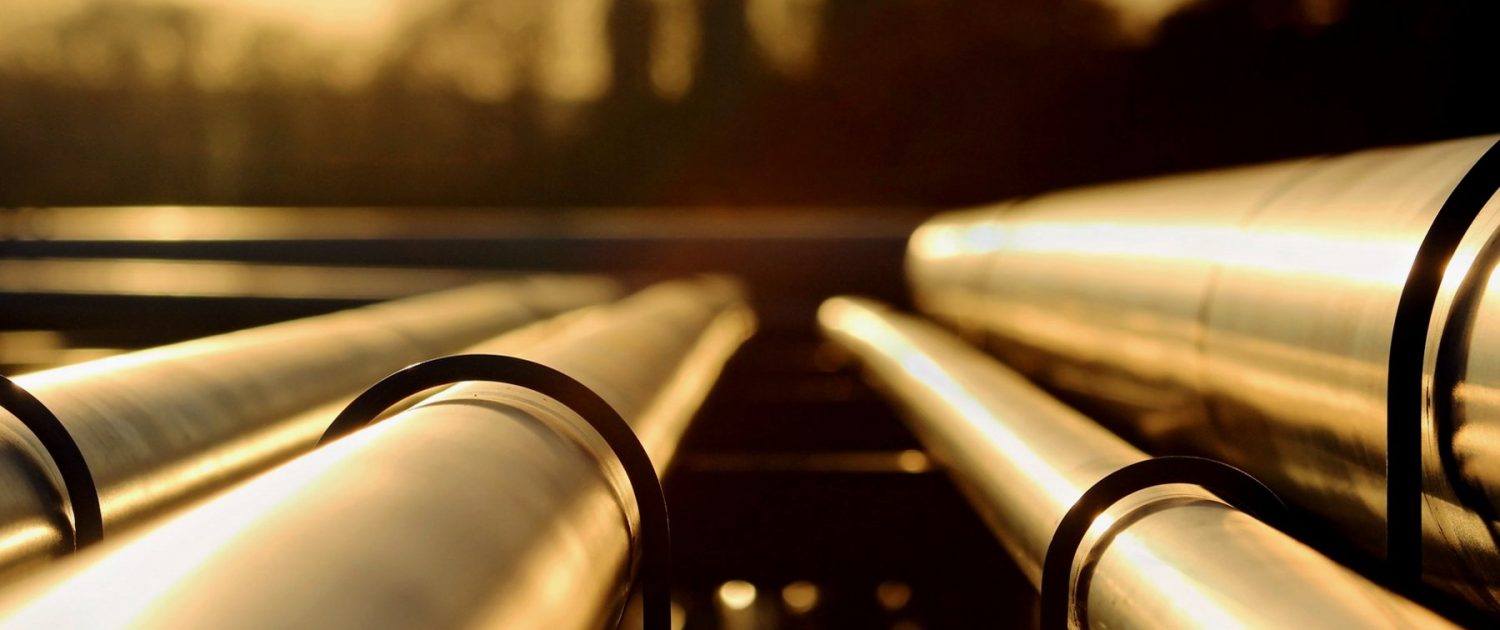 Gas Boilers are not popular in Northampton
Vast areas of Northamptonshire are off the National Gas Grid
Many customers in Northampton choose Glow Green as their new boiler installers and if you browse through our TrustPilot reviews, you will see why. Getting a brand-new A rated combi boiler should be easy. If you agree, give Glow Green a call on 0330 113 9488!
If you're looking for a new boiler in Northamptonshire, get it installed by one of the largest boiler companies in England. Although the company hails from the South West, it has expanded towards the Midlands and the rest of the UK.
Our new boiler installation operation in Northampton keeps the company busy because it's an up-and-coming and bustling area, helped on by its exceptional business and employment prospects.
Get your new boiler quote If you're looking for a new boiler quote in Northamptonshire, you've come to the right place because we won't be beaten either on quality or price. Glow Green have seen a significant growth in the last 9 years. We successfully quote for so many new boilers in the area that we are able to get our Midlands customers some of the best boiler prices on the market.
Unlike some other companies offering boiler installation in Milton Keynes, Glow Green's boiler quote includes everything you need to operate your new heating system – fixtures, fittings, full system flush, magnetic filters.
Fill in the boiler quote form to get your free estimation in less than a 60 seconds. In an unlikely event you find a cheaper quote for boiler replacement from another local engineer, speak to our customer advisor and we'll show you how we can get your boiler replaced for an even better price.
Oil Boiler Prices in Northampton Because many parts of Northamptonshire, including Wellingborough, Corby and Kettering are off the national gas grid, oil boilers are of increased interest to those who are shopping for new boilers in Northampton. There are wide areas where the percentage of coverage is less than 10%.
For example, outer areas of Crick are notoriously remote from the gas grid. The boundary area of Daventry 001C (Government's Open Data map are reference) is a good representation of a typical Northamptonshire affluent rural parcel of land. It contains 789 properties and only 4.9% are connected to gas grid.
Fuel poverty rate is only 9% which is much lower than elsewhere in the UK. 576 properties are owned or mortgaged and only 56 properties are under social or council rent.
This being a rural area, it won't come as a surprise that there are only 7 flats which is less than 1%. This is good news for oil boiler installers – lots of detached houses that have virtually no chance of ever being connected to the gas pipework. More than half of the properties in the 001C are more than a mile away from the closest gas point, so it's unlikely they will ever get a chance to own a gas central heating boiler in the next couple of decades.
Although new oil boilers is the easy and obvious choice for such homeowners, the alternative electric combi boilers are trending. We have installed quite a few new electric boilers in remote Northamptonshire. Looking back at our example area – 86 electric boilers installed, which equates to 11% households with electric boilers. This would've been impossible a few years ago as electric heating has not been historically popular in the uK. With UV cells and wind generators becoming popular, electric heating is becoming increasingly popular. It is possible that one day they will emerge ahead of the gas boilers and oil boilers as the go-to combi boiler type. However, in the meantime, we're quite happy that we can offer our clients a choice between three well established types of boilers.
Average boiler prices are given in the table below and may be slightly higher than national average due to the higher salaries that the commuter belt enjoys. Please keep in mind that these are only estimates because each property is unique and there are lots of factors that can influence the final price such as gas piping upgrades to larger size, installing a condensation pipe, additional flue parts or converting to vertical flue, moving the new boiler to another location among other factors.
| BOILER | COMBI TO COMBI SWAP | CONVENTIONAL TO COMBI SWAP |
| --- | --- | --- |
| WORCESTER BOSCH 25I | £1,820.85 | £2,368.10 |
| WORCESTER BOSCH 25SI | £1,925.33 | £2,467.60 |
| WORCESTER BOSCH 30I | £1,935.28 | £2,477.55 |
| WORCESTER BOSCH 28 CDI COMPACT | £1,985.03 | £2,485.51 |
| WORCESTER BOSCH 30SI | £2,024.83 | £2,485.51 |
| WORCESTER BOSCH 32 CDI COMPACT | £2,089.50 | £2,686.50 |
| WORCESTER BOSH 29 CDI | £2,089.50 | £2,685.51 |
| WORCESTER BOSCH 36 CDI COMPACT | £2,193.98 | £2,726.30 |
| WORCESTER BOSH 34 CDI | £2,193.98 | £2,726.30 |
| WORCESTER BOSH 38 CDI | £2,427.80 | £2,855.65 |
| WORCESTER BOSH 42 CDI | £2,636.75 | £3,079.53 |
| GREENSTAR 8000 LIFE 30KW WHITE | £2,686.50 | £3,482.50 |
| GREENSTAR 8000 LIFE 35KW WHITE | £2,786.00 | £3,582.00 |
| GREENSTAR 8000 STYLE 30KW COMBI BLACK | £2,885.50 | £3,582.00 |
| GREENSTAR 8000 STYLE 35KW COMBI BLACK | £2,935.25 | £3,631.75 |
| GREENSTAR 8000 LIFE 40KW WHITE | £2,980.03 | £3,776.03 |
| WORCESTER BOSCH GREENSTAR HIGHFLOW 440CDI | £3,029.78 | £3,084.50 |
| GREENSTAR 8000 LIFE 45KW WHITE | £3,084.50 | £3,781.00 |
| GREENSTAR 8000 STYLE 40KW COMBI BLACK | £3,283.50 | £3,975.03 |
| GREENSTAR 8000 LIFE 50KW WHITE | £3,283.50 | £3,975.03 |
| GREENSTAR 8000 STYLE 45KW COMBI BLACK | £3,383.00 | £4,079.50 |
| WORCESTER BOSCH GREENSTAR HIGHFLOW 550CDI | £3,422.80 | £3,681.50 |
| GREENSTAR 8000 STYLE 50KW COMBI BLACK | £3,482.50 | £4,179.00 |
Boiler Finance Most of our customers go for boiler finance as a convenient way to pay for their heating system upgrade. Have a look at the table comparing a 10-year 9.9% APR interest bearing credit to a 2-year 0% APR credit.
| NEW BOILER ON FINANCE | 120 MONTH FIXED FINANCE AT 9.9% APR | 24 MONTH 0% FINANCE |
| --- | --- | --- |
| INSTALLATION COST | £2,089.50 | £2,089.50 |
| DEPOSIT | £1,000 | £1,000 |
| FINANCE AMOUNT | £1,089.50 | £1,089.50 |
| MONTHLY PAYMENTS | £14.09 | £45.40 |
| AMOUNT OF INTEREST | £600.97 | £0 |
| TOTAL COST | £2,690.47 | £2,089.50 |