Boiler Replacement & Boiler Installation
Needing a new boiler replacement is a tricky situation to be in. Chances are if you're searching for a replacement it's because your current system has passed it's expiry and you're dealing with expensive repairs. You want to find one suitable for your home but don't have much time to do it.
When it comes to making a decision on buying a new boiler you have to consider a few things first. Purchase an unreliable boiler and you're left with that mistake for years to come. New boilers cost a lot so that's a mistake you don't want to make.
Thankfully for you, you've come to the right place. Here you can find all you need to know about finding a replacement boiler and the installation process.Below you can find a few scenarios in which a new boiler installation would be needed or at least highly beneficial. Some issues can obviously be fixed but some can signal that it's time to move on before it costs you.
Is It Time For A New Boiler Installation?
Below you can find a few scenarios in which a new boiler installation would be needed or at least highly beneficial. Some issues can obviously be fixed but some can signal that it's time to move on before it costs you.
Your boiler has broken down
It's a fairly obvious one but many people will have their boiler fixed and carry on as usual since it's the cheaper short term option. Chances are though, if your boiler has faltered once before it will do it again. A new boiler installation could save you from calling out heating engineers on a regular basis for repairs.
Leaks
If you have a leak anywhere in your system then you'll want to contact an engineer straight away. Even the smallest of water leaks can eventually lead to serious damage – not only to your system but your property too. Our Gas Safe engineers have all the necessary gas safety certificates.
Unusual Odours
Carbon monoxide is actually an odourless gas however a scent has been added to natural gas so that you can detect a leak. If you smell gas you must vacate the property and contact the Gas Emergency Services.
It's Making a Racket
Any kind of clunking or kettling noise coming from your boiler isn't a healthy sign. There could easily be a fault or blockage in the system preventing the water from circulating efficiently. If these noises, particularly those that sound like a kettle, are becoming more noticeable then a power flush could be the answer. The process involves chemicals being flushed through the system to clear any blockages and should only be performed by a fully-qualified heating engineer.
Rising Energy Bills
As boilers get old and age, they can become less efficient than they used to be, meaning you have to spend more money on heating bills. If this is happening over the course of a few years then you're losing a ton of gas and heat. Get a new highly efficient boiler and you're saving those lost gases and then some.
Replacement Parts Are Hard To Come By
The newer the boiler, the easier it is to find a replacement part should you need one. If your boiler is over 10 years old and problems keep arising, then it would be much more beneficial to install a new boiler.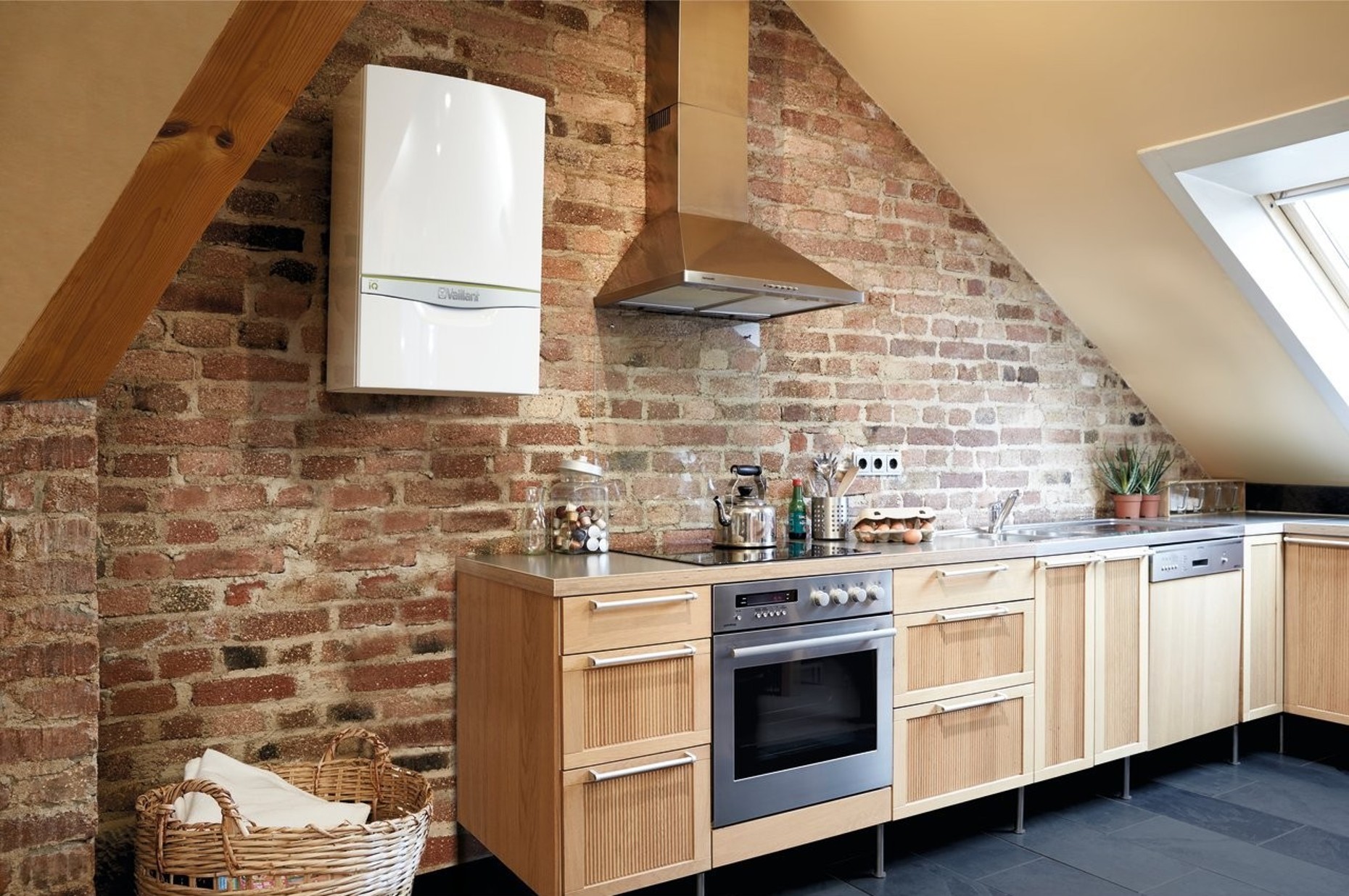 Finding Your New Boiler Replacement
It's important when considering a boiler replacement that you tell your boiler installer all about your heating and water needs in detail, since it's the small details that matter, and also any future plans you might have for your home that may involve your central heating system. This is so they can advise you on the best options too.
The engineers may be able to give you professional advice, but ultimately it is your decision to choose the boiler for your home. So before finding the best boiler for your household there are a few things you'll need to consider, such as the type of boiler, how big it is, the brand, range and model. There's obviously the price to think about too, but this will be determined by the other factors.
It's worth noting that when you buy a boiler from us, we offer a fast, fixed price boiler installation quote and payment options such as manageable monthly payments for complete peace of mind. All of our boiler installations are carried out by Gas Safe registered engineers, something you should always make sure of when you want to install a new gas boiler.
Contact our team if you need advice on finding the right boiler for your home. We're here to help customers through the entire process from choosing a boiler replacement to boiler installation and after.
Boiler Types
In case you weren't already aware there are three different types of gas boiler. There's the combi (combination) boiler, system boiler and conventional boiler (open vent).
Combi
A combi boiler operates without the need for cylinders or storage tanks in the loft. So if you don't have these in your house, you have a combi. These energy efficient and compact heating systems are the superior boiler, providing instant hot water, A-rated energy efficiency rating and quick installation.
You could save loads on heating bills with a combi compared to an old boiler. They have few flaws, however they are more suited to small places with less outlets. You can also get a smart thermostat when you install some combi boilers.
System
System boilers are fairly similar to combi's except they have a cylinder. Although the major central heating and water heating system components are built into the boiler, the hot water is stored in the cylinder. This means that a constant supply of hot water can be provided to a number of outlets at the same time. This makes it the ideal choice for a home with multiple bathrooms.
Open Vent (Conventional)
A conventional boiler, despite being less efficient and taking up more space, could be the perfect choice for anyone in an area with low pressure. They're also suitable for larger households as well. Unlike combi boilers, they require both a storage cylinder and a water tank but they can provide large volumes of hot water to multiple bathrooms and heating at the same time.
Boiler Brand
The more well-known the brand, usually, the better the product is. Search for reliable boiler manufacturers that have been in the heating industry for a long time and have great reviews such as Worcester Bosch or Vaillant.
If you choose a less-known brand, although it might be cheaper, could cause problems further down the line and may not do the job as good. You'll find some companies specialise in specific boilers too. Above all, just do a bit of research before buying.
Range & Model
We've briefly explained the range of boiler systems, but what about the models? You'll find once you actually browse the products there are a number of different models and outputs, so it's important to know what to search for. When you search for a replacement boiler, check out the details for the different models, then you can easily get an idea of which will be the best installation for you.
Below there's a table so you can see which output rating would be ideal for your property.
| Boiler | 1-2 Bedroom Home | 3-4 Bedroom Home | 4+ Bedroom Home |
| --- | --- | --- | --- |
| Combi | £1,000 – £1,500 | £1,500 – £2,000 | £2,000 – £2,500+ |
| System | £1,500 – £2,000 | £2,000 – £2,500 | £2,500 - £3,000+ |
| Conventional | £1,500 – £2,000 | £2,000 – £2,500 | £2,500 - £3,000+ |
Boiler Replacement Cost
Your boiler is the heart of your home and a complex one at that. Consequently new boilers aren't all that cheap and prices vary greatly based on the different boiler brands, sizes and types available. Typically boiler prices range from close to £500 all the way to £2,500, so it should be a priority that the customer gathers all the facts before deciding to buy a replacement boiler.
The cheapest boiler type is an open vent boiler since they are the standard boiler. You'll find a top range combi boiler is at the higher end of the spectrum for boiler cost.
Boiler Installation Cost
The average boiler installation price is usually between £500 and £1500 depending on the complexity of the replacement, if it's the same type as your old one or not and length of time it takes to complete. This figure can differ of course depending on what you want to do.
If you want the installer to change the position of the boiler or move it to another room then this will cost an extra few hundred since it's a much tougher job and it'll take longer. If you're converting to a different boiler, chances are the price will be a lot more since removal of the old boiler system is needed. A combi to combi switch is ideal since it's quick and easy.
Why Choose A Boiler Replacement With Us?
Boiler replacement costs can really set you back and more often than not you end up needing to get a new boiler at a tricky time. It's something most would prefer to avoid. Our team at Glow Green is all about providing customers with an experience free of stress.
When you want to get a boiler installed, boiler prices are usually the first thing on your mind. With us, you can get a fixed price quote over the phone in minutes and we help you spread the cost with small monthly amounts. As well as offering over 10 years warranty on some Worcester Bosch boilers, anything we install comes with a 3-year workmanship warranty.
Our engineers are audited too by our network of Lead Engineers to make sure our work is done to the highest possible standard.
As well as excellent finance options and customer care, we have a great range of new energy efficient, compact and reliable boilers. One of just four National Account holders for Worcester Bosch and Vaillant accredited installer, you can browse the top range of boilers both have to offer.
Glow Green Limited is authorized and regulated in the UK by the Financial Conduct Authority RN: 692433 for credit broking activities. Finance options are provided by a panel of lenders. Terms and conditions apply. Glow Green Limited acts as a credit broker and is not a lender. Glow Green receives commission from the Finance providers. Any credit is subject to application, financial circumstances and borrowing history. Registered in England & Wales. Company Reg No: 07530174 and VAT No: 135032748. Glow Green Limited, Avalon, 5th Floor, 26-32 Oxford road, Bournemouth, BH8 8EZ.

*(9.9% APR Offer) Representative Example: Cash Price £2,100. Deposit Payable £1,327. Total Amount of Credit £773. Total Interest £425.80. Total Amount Repayable £2,525.80 Repayable by 120 monthly instalments of £9.99. Representative 9.9% APR (fixed). Rate of Interest 9.9% a year (fixed). Duration of Agreement 120 months. The approval of your application depends on your financial circumstances and borrowing history.

(0% APR Offer) Representative Example: Cash Price £2,100. Deposit Payable £0. Total Amount of Credit £2,100. Total Interest £0. Total Amount Repayable £2,100 Repayable by 24 monthly instalments of £87.50 Representative 0.00% APR (fixed). Rate of Interest 0.00% a year (fixed). Duration of Agreement 24 months. The approval of your application depends on your financial circumstances and borrowing history.

** The 12 year warranty is only available for customers who have a Worcester Bosch or Vaillant boiler supplied and fitted by Glow Green Ltd and is subject to a Glow Care 100 service contract for the 12 year period.

††Estimated figures based on installing a new A-rated condensing boiler with a programmer, room thermostat and thermostatic radiator controls (TRVs) in a gas-heated detached home from an older boiler without controls. Savings will vary depending on the size and thermal performance of your home. Correct as at May 2019. Source: Energy Saving Trust.