About Gas Boilers
Just a couple of centuries ago, people would have given an arm and a leg for central heating. Just imagine the inconvenience of having a single log or coal fire to provide warmth for your entire home. Nowadays central heating systems are pretty straight forward, with the boiler being the heart of that heating system.
A natural gas boiler acts like mini fires, heating water continuously through gas jets. The heated water is then pumped around the property through pipes and radiators in order to heat space, and either pumped directly to taps and showers (as with a combi boiler), or stored in a hot water tank for future water usage (as with typical boilers). The boiler uses either on-grid natural gas or bulk LPG (Liquid Petroleum Gas) stored on site. This gas is burned in the boiler's combustion chamber and warms the water to around 70°C through a heat exchanger.
Although gas boilers are slowly being phased out due to a green future, gas boilers are suitable for any homes that haven't been built recently. Older homes usually have an older central heating system already in place meaning it's much more cost effective and time efficient to opt for natural gas boilers. If you wish to make your household heating system more efficient but would prefer to stay with gas then combi boilers might be the way to go. Most of our products are now high efficiency though so hopefully this guide will help you find the right one for your home.
Gas Boiler Types Available
Combination boiler (Combi boilers)
Gas combi boilers are one of the most popular choices of boiler systems within UK homes, and with good reason. These compact heating systems combine powerful water heating and efficient central heating in one to provide households with on demand hot water and heat along with a plethora of other benefits.
Modern combination boilers are manufactured to double as a condensing boiler. This means they are able to capture some of the heat wasted from the gases and uses it to heat water returning from your central heating system. It's the perfect solution for saving on energy bills if you have an old non-condensing boiler. The only downside to combi boilers is that there can be a decline in water pressure if more than one person is using taps and they don't have backup immersion heaters in case of a break down.
The advantages that come with combi boilers are:
They only heat the water you need when you need it.
Safe water as it is fed directly from the mains and not stored in tanks.
There's no need for any separate tanks or cylinders meaning more living space.
Reduces your carbon dioxide footprint as there are less gases wasted due to it being a condensing boiler.
Ensures fast delivery of hot water due to heat exchanger.
System Boiler
A gas system boiler is very similar to the conventional boiler set up, but with the majority of components that make up the standard heating and hot water system incorporated into the boiler system directly. The only additional storage you need is a hot water cylinder. The simple set up of gas system boilers allows for a quicker installation, much like the combination boiler, and results in a more cost effective central heating and hot water system.
System boilers warm up your home by using water from the mains supply. When you switch your heating on, the boiler will rapidly heat water from the mains supply and deliver it straight to your radiators. For domestic hot water, the water is heated in the hot water storage cylinder however it takes a while to do so. Once the water is heated though, multiple taps and showers can be used at once. Another downside to system products is they take up more space in your home than a combi boiler as you still need a cylinder.
The key advantages that come with system boilers are:
System boilers include a pump, which means it responds quickly and has more economic running costs.
Ideal for busy or larger households as the hot water cylinder is capable of storing large amounts of water and multiple taps can run without a drop in pressure.
Built in components means installation is much easier than a standard boiler.
Also compatible with solar panels.
Regular Boiler (Open Vent Boilers)
If you have a large tank of water in the loft and a hot water cylinder in an airing cupboard, then you have a regular boiler. They can often be referred to as heat only or conventional boilers too. A Regular boiler needs a large feed tank which is usually stored in an attic. This tank receives cold water from the mains and feeds it down to your boiler where it is heated for your radiators and to the storage cylinder which heats water for taps and showers.
An expansion water storage tank is also installed alongside the feed tank which helps to maintain a steady water level. It's definitely ideal for homeowners with a constant demand for water and multiple bathrooms such as a large family. Please note that regular gas boilers can take longer to install compared to the other gas boilers and they also take up a considerable amount of room. Pressure flow for showers and taps can be low as well but they still work even if your mains pressure is low.
The key advantages of open vent boilers are:
Perfect for older homes in areas with low water pressure.
Small leaks are generally not a large problem, and won't cause a loss of pressure in your shower.
Compatible with solar thermal systems.
Installation is easy for homes with traditional heating systems.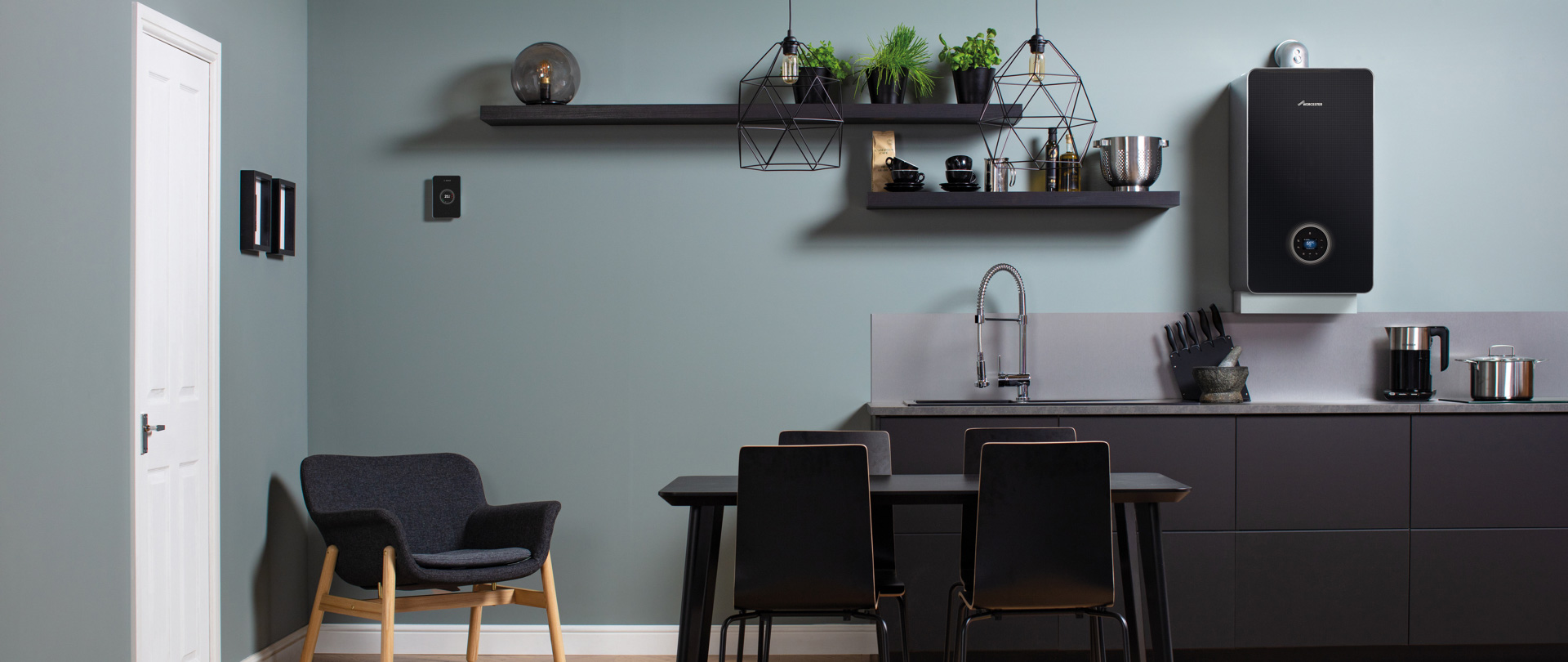 Our Gas Boiler Range
At Glow Green, we have a wide range of gas boilers as well as finance options to make purchasing one much easier. Among the big boiler brands available on our website are the likes of Worcester Bosch, Vaillant and Baxi. These manufacturers are the best on the market for gas boilers large and small. We're also proud to say our entire gas boiler range is Which? Best Buy 2019 awarded. Below you can find some of the best gas boilers on the market from some of the best companies that are available on our site. Each home is different, which is why we have such an extensive choice to meet the needs of your home.
Vaillant ecoTEC exclusive Green iQ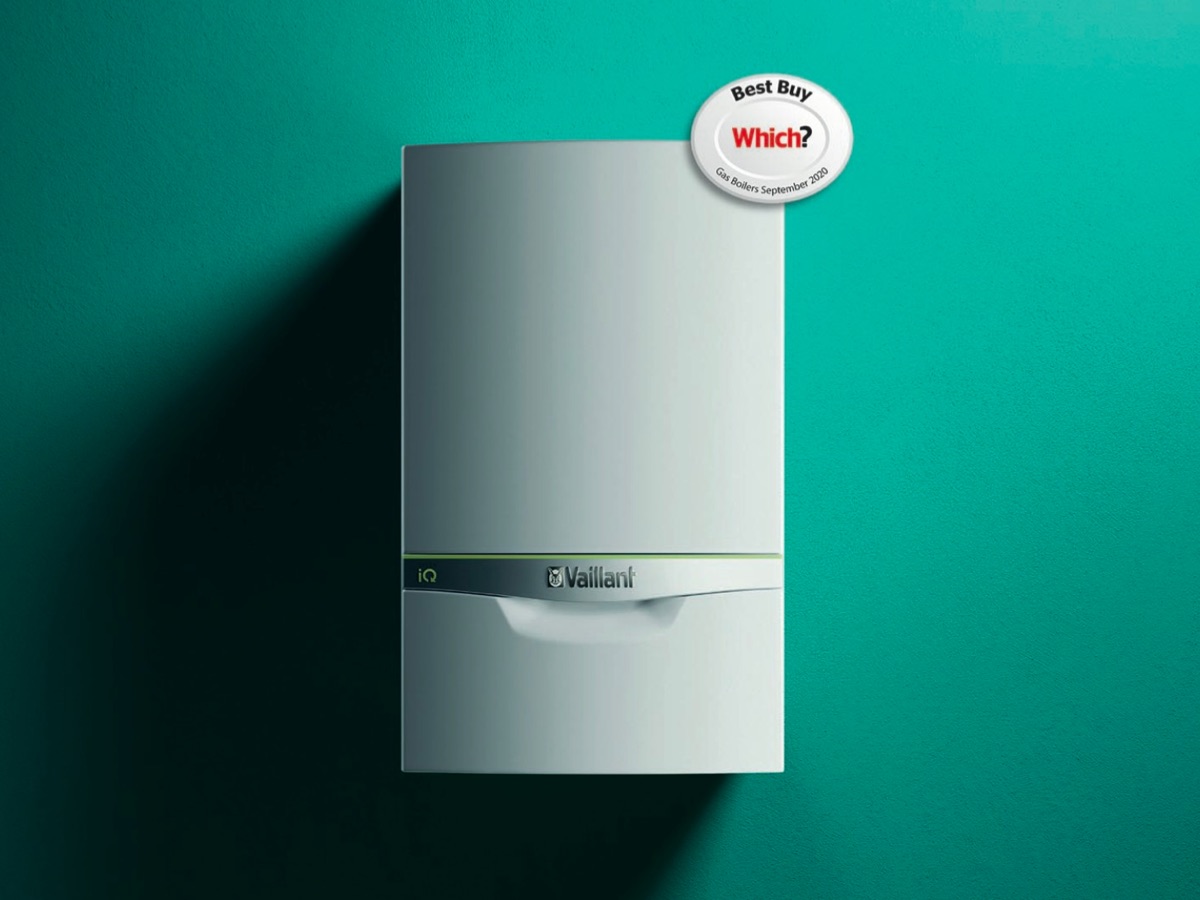 If you desire a more high end boiler with all the benefits then Vaillant ecoTEC exclusive Green iQ is the best in the business. It gives you ultimate energy efficiency, the lowest fuel consumption and lowest running costs. It's smart, too. It's the only Vaillant boiler that can adapt itself so it's always giving you the precise level of heat you need – which means less waste and lower fuel bills.
It's available as a combi boiler or system and boasts A rated efficiency, as you'd expect. The heat output is either 35 or 43kW meaning it's ideal for larger properties too. You can use the vSMART app as a room thermostat and to control the boiler too. Boiler installation for this type of Vaillant boiler is a doddle too as it doesn't require any additional tanks whether it be for cold water or hot.
Worcester Greenstar Si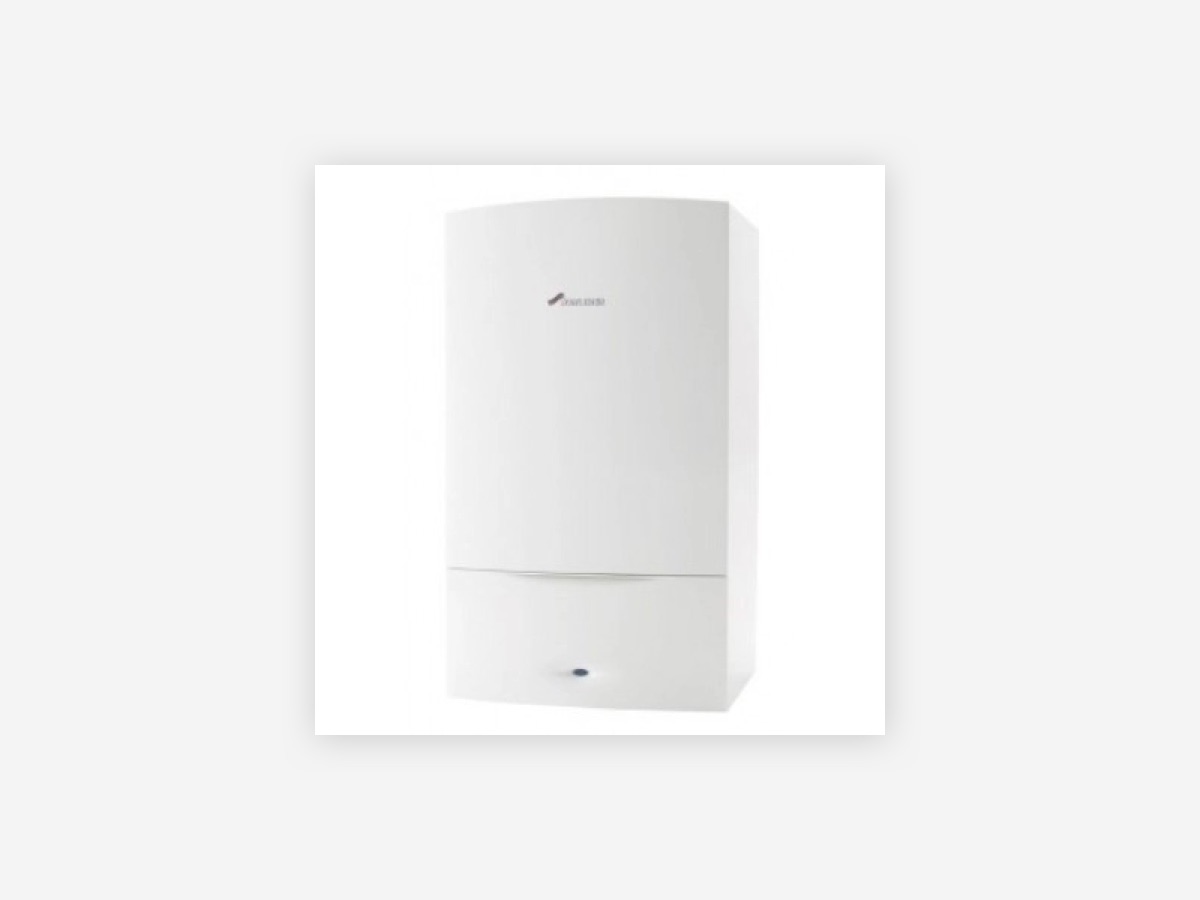 For mid range boilers you've got a great selection to choose from but the Worcester Greenstar Si has very few flaws, if any. Another from the range of combination boilers, this compact unit is designed to fit within a standard kitchen cupboard and has an easy to use control that allows you to fine tune your comfort.
The condensing boiler is the perfect solution for homeowners looking to free up living space as it requires nothing other than the boiler itself. Customers can get up to 10 years warranty on this boiler type giving you peace of mind and not worrying about services.
Baxi 200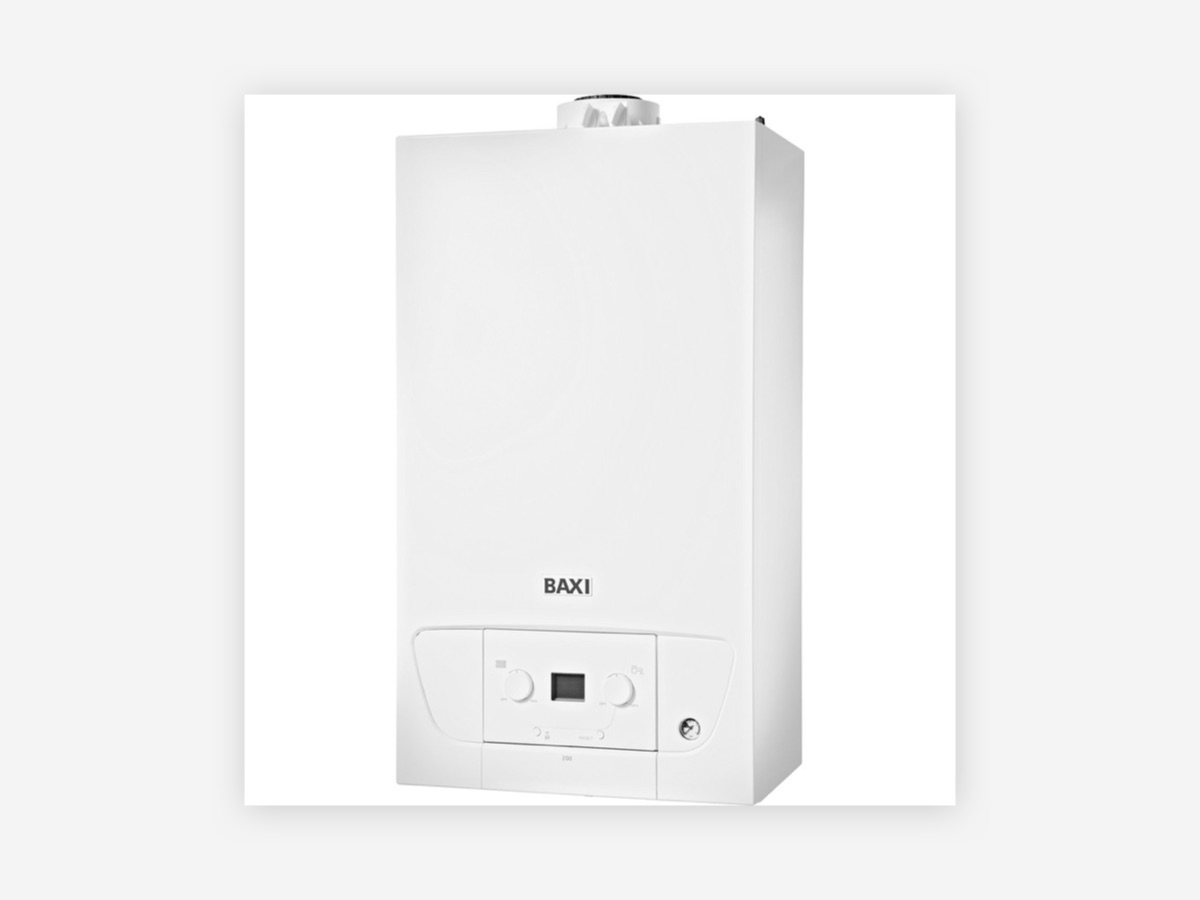 If you want a new boiler on a budget, then this boiler could be perfect for your household. It comes in outputs of 24 and 28kW and is also compatible with uSense smart controls. Available as a system or combi boiler, they work extremely quietly and you guessed it, they're A rated for efficiency!
They're ideal for a smaller household as they can operate at very low outputs meaning you're not using any more than you need. The system Baxi 200 is an ideal replacement for an old G-rated boiler.
Why Choose Us For A Gas Boiler?
Here at Glow Green, we care a great deal about boilers and even more so for our customers. We have Gas Safe certified engineers with all the knowledge to give you the best advice on all of our products and heating supplies. Having a Gas Safe engineer means you're definitely in good hands when it comes to boiler services as well.
When you get a natural gas boiler from us, whether it be a combi boiler, heating boiler or system, you're choosing from a range of top UK gas boiler brands that you can trust. We have some of the best payment options on the market meaning homeowners no longer have to worry about the dreaded cost of a new boiler. As well as great options on finance, our products range in prices so you can get the most suitable one for your home at a fair price.
Simple Guide To Getting A New Boiler
Step One: Complete a simple FormWe ask a few questions regarding your home in relation to the product of your choice.
Step Two: Pick your productOne of our friendly account managers will discuss over the phone various options available in accordance with your property. You choose which suits your budget and specification.
Step Three: Installed by our expert engineersWe will arrange for one of our local registered engineers to carry out the installation on a preferential date.
Step Four: - AftercareAll boiler installations carry a 3 year workmanship guarantee – parts and labour. Plus up to 12 years warranty on Worcester Bosch boilers**. If you need help, you can call our Customer Service Team 24 hours-a-day, 365 days-a-year.
Glow Green Limited is authorized and regulated in the UK by the Financial Conduct Authority RN: 692433 for credit broking activities. Finance options are provided by a panel of lenders. Terms and conditions apply. Glow Green Limited acts as a credit broker and is not a lender. Glow Green receives commission from the Finance providers. Any credit is subject to application, financial circumstances and borrowing history. Registered in England & Wales. Company Reg No: 07530174 and VAT No: 135032748. Glow Green Limited, Avalon, 5th Floor, 26-32 Oxford road, Bournemouth, BH8 8EZ.

*(9.9% APR Offer) Representative Example: Cash Price £2,100. Deposit Payable £1,327. Total Amount of Credit £773. Total Interest £425.80. Total Amount Repayable £2,525.80 Repayable by 120 monthly instalments of £9.99. Representative 9.9% APR (fixed). Rate of Interest 9.9% a year (fixed). Duration of Agreement 120 months. The approval of your application depends on your financial circumstances and borrowing history.

(0% APR Offer) Representative Example: Cash Price £2,100. Deposit Payable £0. Total Amount of Credit £2,100. Total Interest £0. Total Amount Repayable £2,100 Repayable by 24 monthly instalments of £87.50 Representative 0.00% APR (fixed). Rate of Interest 0.00% a year (fixed). Duration of Agreement 24 months. The approval of your application depends on your financial circumstances and borrowing history.

** The 12 year warranty is only available for customers who have a Worcester Bosch or Vaillant boiler supplied and fitted by Glow Green Ltd and is subject to a Glow Care 100 service contract for the 12 year period.

††Estimated figures based on installing a new A-rated condensing boiler with a programmer, room thermostat and thermostatic radiator controls (TRVs) in a gas-heated detached home from an older boiler without controls. Savings will vary depending on the size and thermal performance of your home. Correct as at May 2019. Source: Energy Saving Trust.