New Boiler In Oxford
If your boiler is leaking, making strange sounds or simply outdated and inefficient, it might be the right time to replace it with a new boiler. Give Glow Green a call, we cover Oxford and nearby areas such as Cowley, Didcot, Banbury, Abingdon and Bicester – in fact, the whole Oxfordshire and beyond. We are a company that originates from the South West but in the recent years we've expanded rapidly to a national coverage, which allows us to provide fast and efficient boiler replacement service in Oxford.
To book your new boiler replacement in Oxfordshire with Glow Green, call 0330 113 9488 or fill out our quick quote form below. We are going to send out a surveyor who is going to inspect your current central heating system and provide a free no-obligation quote reflecting the current situation.
Alternatively, if you're too busy to accommodate a surveyor, we can do a detailed survey over the phone, however, in this case you will also have to send us photos of your boiler, flue and other central heating parts so we see the whole picture of the current setup and can give you an accurate quote.
All our customer consultants, surveyors and heating engineers are fully trained and we pride ourselves on the high standard service that our staff provide. We train our employees and only pick the best ones, so you can always be sure of a pleasant, jargon-free experience when talking to Glow Green staff over the phone or in person.
Our engineers are Gas Safe registered, our Gas Safe number is 527995. Today it is a legal requirement in the UK for any gas engineer to carry a valid up to date Gas Safe card**. Nevertheless, up to 10% of the installations are still carried out by cowboys. Oxfordshire is not an exception. Recently, a landlord who kept HMO student flats in Oxford was fined a significant amount of money for carrying out boiler service by an unregistered engineer and not providing a landlord certificate. As a result the students who lived at the property ended up in the hospital with a serious carbon monoxide poisoning.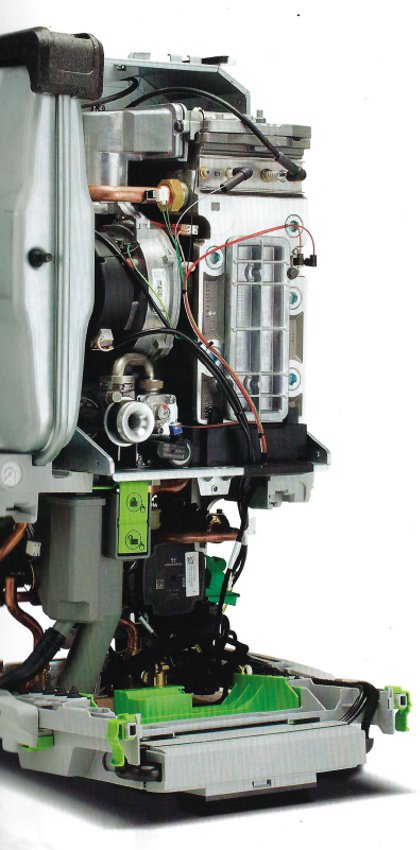 If you're renting a property in Oxford, always ask for a copy of the landlord's current gas safety certificate and make sure he updates it on a yearly basis.
Another company near Oxford was fined more than £6,000 last year for carrying out illegal gas work. Despite the fines and public shaming, these incidents still happen and sub standard work on boiler installations by illegal engineers still go on causing serious issues and giving a bad name to engineers who invest time and money in their career and keep their registration up to date and improving their knowledge by attending qualification courses regularly.
Finding boiler installers who take their career seriously is not always easy, however, we have done a pretty good job at forimg a team that we can be proud of.
Only use a Gas Safe registered engineers. Check the engineer's Gas Safe ID card and pay particular attention to expiry dates and qualifications. Illegal gas work puts lives and households at risk. Around 20% jobs investigated by the Gas Safe Register representatives are found to be seriously dangerous. It is important for landlords and tenants to only ever use Gas Safe registered engineers to fit or fix their new boilers, be it in a domestic or commercial environment.
Every Gas Safe registered engineer has an ID card which shows who they are and the type of work they are qualified to carry out. Customers should ask to see this card and check the engineer is qualified to do the job he's arrived to do.
URGENT BOILER REPLACEMENT IN OXFORD
Going through the normal route with the surveyor visit it may take a few days for new boiler installation in Oxford. If your boiler has broken down, we should be able to offer you emergency boiler replacement. Just give Glow Green a call us and our team will organise it for you. If the boiler is simply playing up and it's not considered an emergency, just fill out the no-obligation boiler quote here and we will book a surveyor visit. All central heating systems that we install are covered by our workmanship warranty and if you go for Worcester Bosch, you may qualify for a 12-year warranty, terms and conditions apply.
If you're in need for a boiler replacement in Oxford or the wider area of Oxfordshire, speak to us first because our prices are competitive and we offer a high level of workmanship and customer service. Unlike some other local companies offering new boiler installation,our boiler quote includes everything you need to upgrade your heating system. Fill in the quote form to get your estimated price instantly.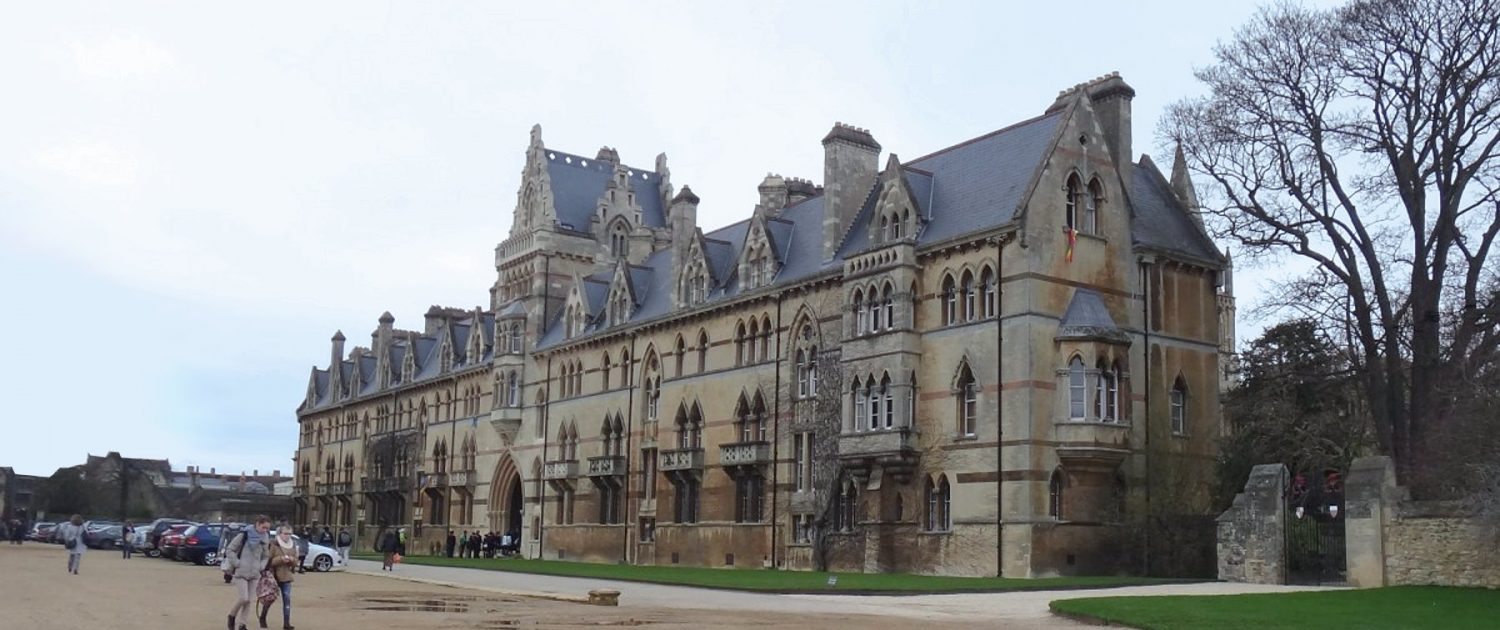 OXFORD – A UNIVERSITY CITY
There is no doubt that Oxford is mostly associated with its University, which is the oldest English-speaking University in the world, having been found in 1096. Today it's still one of the most famous and best universities in the world and also a very complicated structure comprising 38 separate Colleges. The achievements of its alumni is truly impressive – 9 Oxfordian students have received the Balzan Foundation prize, it has 69 Nobel prize winners, 27 British prime ministers. But it's not only about the brain. Oxford is also very sporty – its alumni have amassed an impressive 160 Olympic medals among themselves. Very few universities in the world can compete with stats like that.
Diverse Housing Stock Tourists and foreign students who come to Oxford always note how diverse the city's architecture is. Managing its housing stock is not easy, as there are so many Grade II listed and even Grade I listed buildings in Oxford. There are lots of limitations imposed by the local council to what you can and what you can't do on these historically important buildings when it comes to refurbishment. It also pertains to new boiler installation in Oxford especially if it involves structural changes to replace the flue or make other alterations. That's why companies like Glow Green have to be careful when attending on installations in older buildings.
It's not unusual for the landlord to have to go through the whole planning permission route with the Oxfordshire council's planning department for simple things like moving a boiler to a different place or replacing an outdated backboiler. Essentially, touching a fireplace that had a backboiler installed decades ago may compromise a house's structural integrity, especially, if we're talking about houses that's been build many centuries ago.
Just like any other University city, Oxford is struggling with student accommodation and HMOs. It is home to 24,000 students, nearly 2,000 academic staff, same number of non-academic staff and countless people who've found employment opportunities in related supportive industries that are sustained by the multi-billion machine that is the Oxford University.
Although Oxford is ideally situated for commuting – 50 miles from London, and approximately 60 miles from either Southampton, Bristol and Birmingham, the University bosses recently admitted they were struggling recruiting staff due to the housing shortage. Not that many people want to commute that's why last year (2018) the University bosses set out a plan of building 1,000 subsidised homes for the staff and further 1,000 homes for students. Unless these plans are carried out promptly, shortages are going to affect the development pace of both the University and Oxfordshire as the whole region.
A year later, it was announced that the plan of building 2,000 affordable homes in Oxford is going to go ahead and public sector companies are going to be involved. This is good news for Glow Green as this may mean more new boilers to install in Oxford. This, however, is not going to happen overnight.
The current expansion plan is set out over a period of 5 years. It is likely that the main site for the new building works will be within the Cherwell district, which has the most suitable brownfield sites anywhere in Oxfordshire. This is a multi-billion plan. Only the academic facility expansion plan has been estimated to be worth £1.5 billion. At least the same amount, if not more, will be spent on new housing stock.
Although this will alleviate the students of being locked into expensive tenancy agreements, it's unlikely to affect the housing prices in Oxford. They are constanly on the rise, even when the rest of the UK is stagnating. Right now the last 12 month have seen a 1.8% increase in Oxford property prices, which is over the UK's average of 1.7%. The average house price in Oxford is £409,900 and it is out of reach for the majority of its inhabitants, that's why the rental market remains strong.
Oxford's housing situatin is a sideeffect to its financial success. It's got lots of jobs attracting brain from elsewhere in the UK and abroad, the only question is – for how long can it sustain this growth. Today there are approximately 155,000 inhabitants in Oxford, which is not a lot for a city, however, its city status doesn't mean it's made of rubber. Oxford is not a big place and it is under a lot of strain from its financial sucess and this relates to all aspects of life – housing, public services, transport etc.
Actually, let us hit you with some mind-blowing numbers. The current expansion plan for the 5 years ahead include 2,000 new homes. Why 2,000? Because that's how many homes you can fit on Oxford's available brownfield sites. There would be further space for 9,000 homes on city's greenbelt, however, the locals are not keen on building on their greenbelt for obvious reasons. However, for Oxford to remain competitive and sustain it's economic growth (and that of Oxford University), it need 30,000 new homes!
That is just not going to happen. What is the solution? Is Oxford going to grow up? Whichever way it is, it's clear that there will always be demand for trades such as boiler installation, plumbing and electrical work. Heating engineers based around Oxfordshire can breathe a sigh of relief – their services will be in high demand for many years to come.
BOILER PRICES IN OXFORD
To give you a rough estimate, we've compiled some pricing date in the table below. Since every house is different and there are numerous factors that can influence the final price, these should be treated as a guide only. Following details may affect your final boiler installation price:
Gas piping upgrades to 22mm Installing a condensation pipe Extra flue parts or converting to vertical flue Number of radiators to flush If the boiler needs a new fuse spur Asbestos to remove Scaffolding required to reach the flue Extra hot and cold feeds Moving boiler location
| BOILER | COMBI TO COMBI SWAP | CONVENTIONAL TO COMBI SWAP |
| --- | --- | --- |
| WORCESTER BOSCH 25I | £1,939.80 | £2,522.80 |
| WORCESTER BOSCH 25SI | £2,051.10 | £2,628.80 |
| WORCESTER BOSCH 30I | £2,061.70 | £2,639.40 |
| WORCESTER BOSCH 28 CDI COMPACT | £2,114.70 | £2,647.88 |
| WORCESTER BOSCH 30SI | £2,157.10 | £2,647.88 |
| WORCESTER BOSCH 32 CDI COMPACT | £2,226.00 | £2,862.00 |
| WORCESTER BOSH 29 CDI | £2,226.00 | £2,860.94 |
| WORCESTER BOSCH 36 CDI COMPACT | £2,337.30 | £2,904.40 |
| WORCESTER BOSH 34 CDI | £2,337.30 | £2,904.40 |
| WORCESTER BOSH 38 CDI | £2,586.40 | £3,042.20 |
| WORCESTER BOSH 42 CDI | £2,809.00 | £3,280.70 |
| GREENSTAR 8000 LIFE 30KW WHITE | £2,862.00 | £3,710.00 |
| GREENSTAR 8000 LIFE 35KW WHITE | £2,968.00 | £3,816.00 |
| GREENSTAR 8000 STYLE 30KW COMBI BLACK | £3,074.00 | £3,816.00 |
| GREENSTAR 8000 STYLE 35KW COMBI BLACK | £3,127.00 | £3,869.00 |
| GREENSTAR 8000 LIFE 40KW WHITE | £3,174.70 | £4,022.70 |
| WORCESTER BOSCH GREENSTAR HIGHFLOW 440CDI | £3,227.70 | £3,286.00 |
| GREENSTAR 8000 LIFE 45KW WHITE | £3,286.00 | £4,028.00 |
| GREENSTAR 8000 STYLE 40KW COMBI BLACK | £3,498.00 | £4,234.70 |
| GREENSTAR 8000 LIFE 50KW WHITE | £3,498.00 | £4,234.70 |
| GREENSTAR 8000 STYLE 45KW COMBI BLACK | £3,604.00 | £4,346.00 |
| WORCESTER BOSCH GREENSTAR HIGHFLOW 550CDI | £3,646.40 | £3,922.00 |
| GREENSTAR 8000 STYLE 50KW COMBI BLACK | £3,710.00 | £4,452.00 |
Boiler Finance
Most of our customers in Oxfordshire choose finance as a convenient way to pay for their heating system upgrade. Compare two of our offers – a 10-year 9.9% APR interest bearing credit to a 2-year 0% APR boiler finance.
| NEW BOILER ON FINANCE | 120 MONTH FIXED FINANCE AT 9.9% APR | 24 MONTH 0% FINANCE |
| --- | --- | --- |
| INSTALLATION COST | £2,226.00 | £2,226.00 |
| DEPOSIT | £1,000 | £1,000 |
| FINANCE AMOUNT | £1,226.00 | £1,226.00 |
| MONTHLY PAYMENTS | £15.85 | £51.08 |
| AMOUNT OF INTEREST | £676.26 | £0 |
| TOTAL COST | £2,902.26 | £2,226.00 |