Boiler Installation: Gillingham and Medway
Proud of their maritime history
Many homeowners and landlords in Gillingham and Medway are getting in touch with Glow Green to replace their old boilers. It's mainly our Trustpilot feedback and word of mouth that is bringing our new customers, although more and more people find us online thanks to our easy free boiler quote. You will find many positive reviews from customers based in Medway who've had their old boiler replaced with a brand-new A rated combi boiler.
If you're looking for a new boiler in Gillingham, first get a quote from one of the largest boiler companies in South of England. We are headquartered in Dorset and during our decade-long stint in the heating industry we've expanded nationally, including to Kent.
Our Medway boiler installation operation keeps us busy because it's such a large area with a sketchy gas grid coverage.
Home to approximately 277,000 people, the conurbation of Medway is an important maritime and industrial hub located conveniently for access to London. Gillingham is an attractive town to reside in and one which Glow Green have found to be in high demand for new boilers.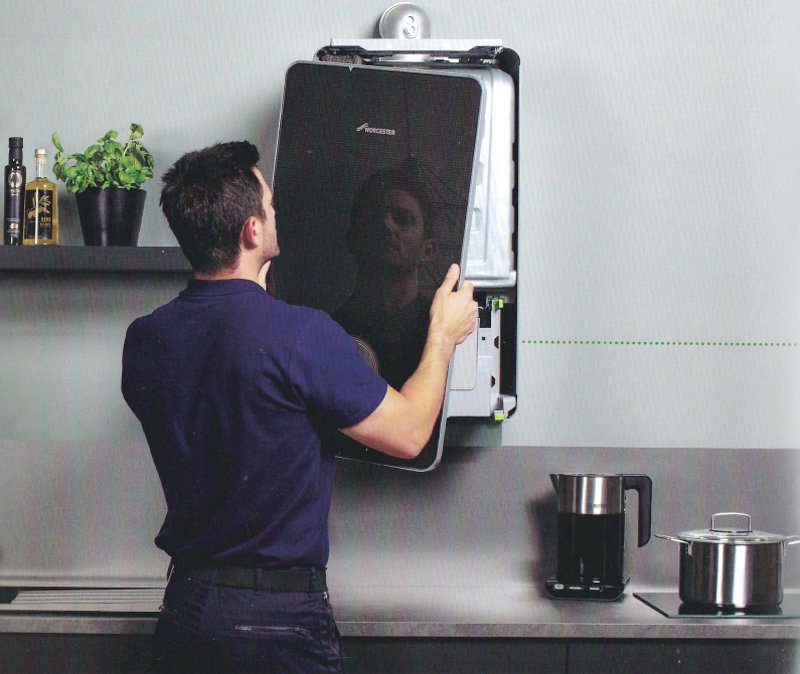 Although Gillingham, grew into a town by assimilating a quantity of small villages, the area has always been an important maritime and industrial hub. The area was an important Royal Navy base since the times of Henry VIII and its development has been shaped by this association. Although the dockyard was closed in the 1980s leading to a sharp increase of unemployment rate, the supply industry that grew around the docks is not entirely wiped out and has a potential to re-establish itself as a substantial national industry.
The population dynamics in Gillingham and Medway is really positive showing slow but steady growth. Back in 2001 when the area was still reeling from the dockyard closure, there were just 249,000 people living within the Medway conurbation. In the next 10 years, it grew by 6,000 and around 2013 it was estimated that the area will be home to 278,000 inhabitants by 2028.
That looks like a very conservative estimate because unofficiial data shows that by the end of 2018 the region had bounced back so healthily that it already had 277,000 inhabitants. Now, if things continue to go uphill, there is no way that the area is only going to attract a thousand new inhabitants in the next 10 years.
Proximity to London, makes Gillingham both a great place for commuters and a good springboard for startups who require access to London's infrastructure and don't want to pay the high rental and business rates. This situation has opened up opportunities for new boiler installers both in the domestic and commercial sectors.
Heating industry is well represented in the area mainly thanks to the abundance of relatively cheap manufacturing facilities that became available after the dockyards closed down. Medway is home to the Vaillant corporate offices, Pureair Ltd who are known as manufacturers of bespoke electric heater batteries and air handling units
While gas boilers remain the most popular in terms of number of boilers installed in Medway, there are still parts where oil boilers take the upper hand. This is mainly dictated by the national gas grid coverage. Parts of Medway have a sketchy coverage meaning that people have to find alternative ways to heat their homes.
For example, Kingsnorth, just across the river Medway from Gillingham, out of 900 residential properties, only 33% are connected to the gas mains.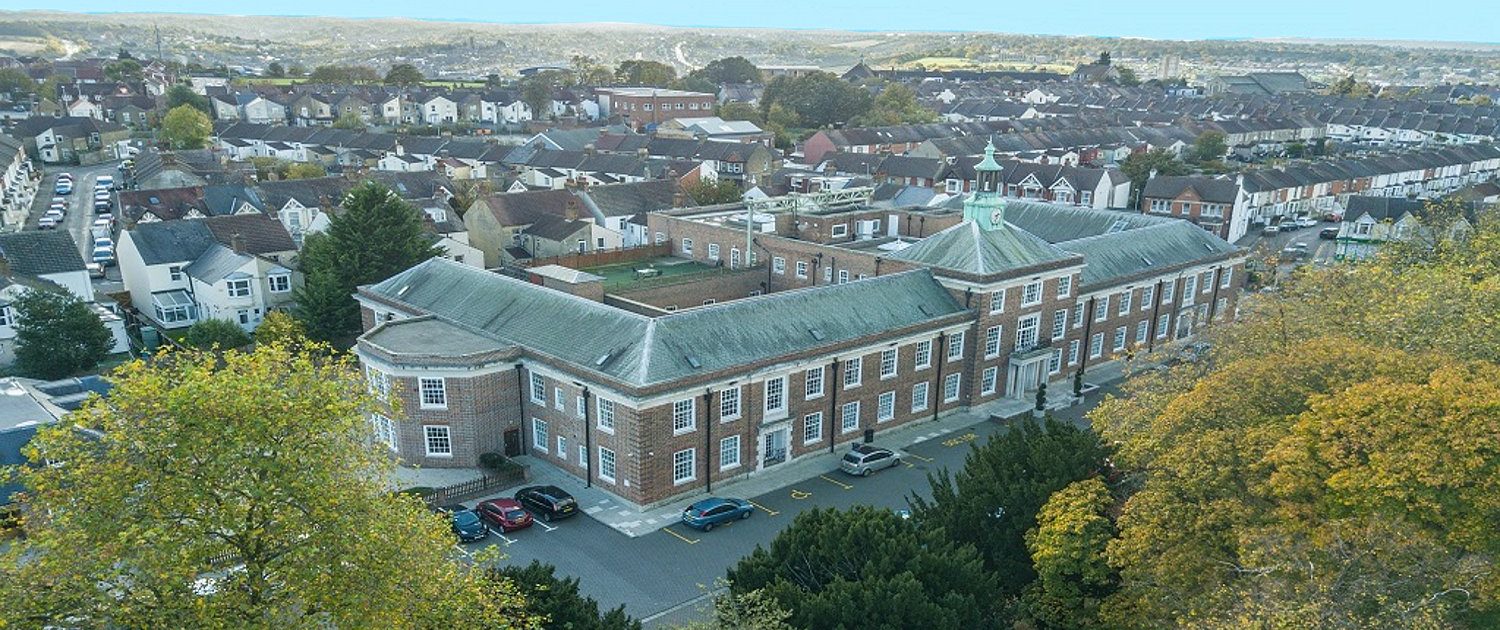 Emergency Boiler Installation in Gillingham If you feel like your boiler has seen better days, don't delay replacement any longer, give Glow Green a call on 0330 113 9488 and we will do our best to organise an emergency boiler installation for you. If it's not an emergency, please fill out the free boiler quote on this page and one of our advisors will be in touch soon to arrange for a surveyor visit.
All central heating systems that we install are covered by our workmanship warranty and the standard manufacturer warranty between 5 and 10 years depending on the boiler brand. We also offer competitive boiler cover plans that give you an option to extend the warranty period even further and to have a peace of mind through out our service plans. This service is exclusively available to the customers of Glow Green and is not offered elsewhere.
Gillingham's suburb of Brompton, including the dock area, although initially an industrial zone, now has almost 2000 residential properties and 57% of them lack gas connection. Further along the river banks towards Chatham, the dock area comprising 1,400 properties have the majority of households – 77% off the grid, leaving them no option to go for a gas boiler.
Luckily, oil boilers have gone leaps and bounds in development during the last decade and they are almost as efficient as their gas counterparts. There's no need to be afraid of oil boilers – they're not as expensive as they used to be and unless you want to remain off the grid and consider a greener option like solar cells or wind power, installing an oil boiler is going to be you best option in some parts of Gillingham and Medway.
Another good option is an electric boiler in Medway – there are two power stations – in Grain and Kingsnorth, so even if the area is low on gas supply, they're unlikely to have a blackout any time soon. Also, good news for the green energy proponents – there is a solar farm near Malmaynes Hall which is able to supply electricity to thousands of local residents.
Even with so many big gaps in gas supply, the 2017 infrastructure position statement didn't find a deficiency in energy supply and the verdict was that no further improvement works is going to be carried out. This report also looked at the dynamics of energy usage during the last 10 years. They will probably have to rethink the report in the next few years if further population increase happens.
Gillingham Housing Market is Heating Up
Currently, all the indications are there and the property market in Gillingham and Medway is hotting up. The most popular type of property in the region is 3-bedroom terraced houses which account for almost a quarter of all real estate transactions happening there.
The average price has been climbing up steadily from £169,000 in 2013 right to £260,000 in 2018.
There are signs that proximity to London is attracting executive and professional buyers with 4-bed detached property prices sky-rocketing. An average 4-bed in Gillingham now costs £670,000. This dictates the size of new boilers we install in Medway. Larger properties have a need for more powerful boilers.
Rental market used to be sluggish in the area and we installed few new boilers in HMOs and other rental properties, however, it all changed between 2017 and 2018 when due to a sharp increase in average house price, more people chose to rent instead. The demand is still not met both in rental and sales sides of market. Only 545 properties were advertised for rent in Medway in 2018 and fewer than 700 new residential dwellings were finished in the same year.
New Boiler Prices In Gillingham
Average boiler prices for Gillingham are presented below. Please note these are just estimate prices as every customer and house is different and there are multiple factors that can influence the final price.
Extra flue parts or converting to vertical flue
Number of radiators to clean
If the boiler needs a new fuse spur
Extra hot and cold feeds
Gas piping upgrades to larger size
Installing a condensation pipe
Scaffolding required to reach the flue
Moving boiler location
| BOILER | COMBI TO COMBI SWAP | CONVENTIONAL TO COMBI SWAP |
| --- | --- | --- |
| WORCESTER BOSCH 25I | £1,880.90 | £2,450.40 |
| WORCESTER BOSCH 25SI | £1,990.05 | £2,550.40 |
| WORCESTER BOSCH 30I | £2,000.35 | £2,562.70 |
| WORCESTER BOSCH 28 CDI COMPACT | £2,050.85 | £2,570.94 |
| WORCESTER BOSCH 30SI | £2,094.05 | £2,570.94 |
| WORCESTER BOSCH 32 CDI COMPACT | £2,160.00 | £2,780.00 |
| WORCESTER BOSH 29 CDI | £2,161.00 | £2,775.97 |
| WORCESTER BOSCH 36 CDI COMPACT | £2,270.15 | £2,821.20 |
| WORCESTER BOSH 34 CDI | £2,271.00 | £2,820.20 |
| WORCESTER BOSH 38 CDI | £2,510.20 | £2,954.10 |
| WORCESTER BOSH 42 CDI | £2,725.50 | £3,184.85 |
| GREENSTAR 8000 LIFE 30KW WHITE | £2,780.00 | £3,600.00 |
| GREENSTAR 8000 LIFE 35KW WHITE | £2,880.00 | £3,704.00 |
| GREENSTAR 8000 STYLE 30KW COMBI BLACK | £2,985.00 | £3,705.00 |
| GREENSTAR 8000 STYLE 35KW COMBI BLACK | £3,035.50 | £3,754.50 |
| GREENSTAR 8000 LIFE 40KW WHITE | £3,080.85 | £3,905.85 |
| WORCESTER BOSCH GREENSTAR HIGHFLOW 440CDI | £3,132.35 | £3,190.00 |
| GREENSTAR 8000 LIFE 45KW WHITE | £3,190.00 | £3,912.00 |
| GREENSTAR 8000 STYLE 40KW COMBI BLACK | £3,395.00 | £4,111.85 |
| GREENSTAR 8000 LIFE 50KW WHITE | £3,395.00 | £4,110.85 |
| GREENSTAR 8000 STYLE 45KW COMBI BLACK | £3,500.00 | £4,220.00 |
| WORCESTER BOSCH GREENSTAR HIGHFLOW 550CDI | £3,540.20 | £3,810.00 |
| GREENSTAR 8000 STYLE 50KW COMBI BLACK | £3,604.00 | £4,322.00 |
Boiler Finance Most of our customers choose boiler finance as a convenient way to pay for their heating system upgrade. Have a look at the table comparing a 10-year 9.9% APR interest bearing credit to a 2-year 0% APR credit.
| NEW BOILER ON FINANCE | 120 MONTH FIXED FINANCE AT 9.9% APR | 24 MONTH 0% FINANCE |
| --- | --- | --- |
| INSTALLATION COST | £2,160.00 | £2,160.00 |
| DEPOSIT | £1,000 | £1,000 |
| FINANCE AMOUNT | £1,160.00 | £1,160.00 |
| MONTHLY PAYMENTS | £15.00 | £48.33 |
| AMOUNT OF INTEREST | £641.51 | £0 |
| TOTAL COST | £2,804.51 | £2,160.00 |