NEW BOILER IN SOUTHAMPTON?
You've come to the right place.
Although Glow Green Ltd boiler installation services now has a national coverage of professional award-winning engineers, we seem to do particularly well around our Headquarters, including Southampton and Hampshire.
We help local residents and small businesses cut their gas bills by replacing their old boilers with new A-rated boilers achieving an unsurpassed efficiency of up to 92%. This allows people save hundreds on their fuel bills while maintaining a cosy and efficient home.
Although the temperatures rarely drop below zero in Southampton, we find this area to be in constant demand of modern heating systems. This is mainly because of the city's fast expansion and growth. And its unique position as an important global transit hub.
Our new boiler Southampton services have been highly regarded by the local residents reflecting in our Trustpilot reviews.
Back in 2001 there were just 91,000 households in Southampton; now there's over a 100,000 and that's just the city itself. Its metropolitan area may have as many as half a million households.
Considering this part of Hampshire has had so many council properties and houses in multiple occupation (HMO) during the previous decades, whith these older properties gradually converted back into private residence, there's a constant demand of new boilers in Southampton.
Although the ever-increasing population is great news for economic development of the whole region, it is adding a lot of pressure to the local services and housing. With the Southampton University constantly adding to the increased population, there is always a shortage of buy-to-let properties.
There are plans to build more properties in Southampton and more properties mean more heating systems needed.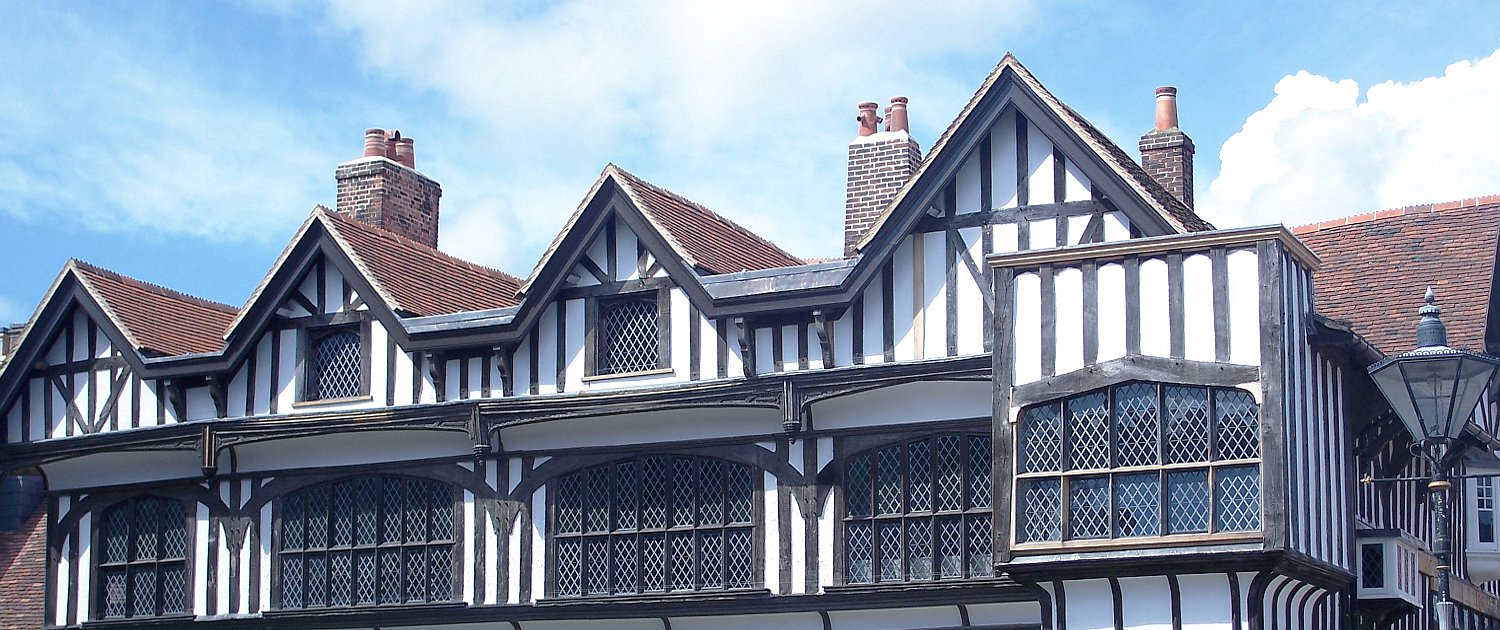 WE CAN MAKE SOUTHAMPTON MORE EFFICIENT
…on target for the carbon footprint reduction for 2020
BOILER REPLACEMENT IN SOUTHAMPTON
The council of Southampton and nearby areas in Hampshire have been trying to minimise the negative effects of the spread of HMOs around the city. With its status as a global shipping port, it is obvious that Southampton has had a larger number of HMOs compared to other parts of the UK.
This is to meet the demand of the temporary staffing needed to keep the ports and transit businesses afloat. Landlords too find managing houses in multiple occupation a challenge. The tenants come and go and it's often the boilers that see the most abuse due to the lack of care or insufficient power for the number of rooms.
It's estimated that there are more than 7,000 HMO dwellings in Southampton city with the North and Central being the parts with the highest proportion of HMO. Almost one in five residential properties in Central Southampton are designated as HMO.
When it comes to boiler replacement in Southampton, HMO landlords form a big portion of our boiler installation business in the area. It's important to estimate the demand for the heating and hot water to make sure we install a boiler with sufficient power.
Generally, houses with multiple strangers living under the same roof, require more powerful heating systems, so most landlords tend to go with our 37kW or 42kW combi boilers.
GET A BOILER QUOTE NOW
If you're looking for a new boiler in Southampton, you've come to the right place because we won't be beaten on price. We've seen an exponential growth in the last 8 years and we fit so many new boilers that we are able to get our customers the best boiler quote out there.
And unlike some other companies offering boiler installation in Southampton or Hampshire, our quote includes everything that you need to enjoy those wintry evenings – fixtures, fittings, full system flush, magnetic filters
When you're shopping around through various offers by Southampton boiler installation companies, make sure the boiler quote includes all fixtures and fittings plus the system clean. There is no point installing an A-rated new boiler if all the old gunk remains inside the pipework.
Fill in the form to get your boiler quote in just 30 seconds and if you've had a cheaper quote for [boiler replacement]boiler-replacement in Southampton from another local engineer, speak to our customer advisor and we'll show you how we can beat that quote and get you a heating system upgrade for a really attractive price.
EMERGENCY BOILER INSTALLATION IN SOUTHAMPTON
If your old boiler is on its last legs and it seems it won't last much longer, give us a call on 020 7078 7444 and we might be able to organise an emergency installation for you. For routine installations, fill out our quick quote form.
All heating systems that we install are covered by our workmanship warranty and the standard manufacturer warranty between 5 and 10 years depending on the boiler brand. We also offer competitive boiler cover plans that give you a chance to increase the warranty period even further and to have a peace of mind through our service plans. This service is exclusively available to the customers of Glow Green.
BOILER PRICES IN SOUTHAMPTON
Estimated boiler installation prices in Southampton are shown in the table. Please note that these are just estimates because each property is unique and there are lots of factors that can influence the final price.
Extra hot and cold feeds
Moving boiler location
Gas piping upgrades to 22mm
Installing a condensation pipe
Extra flue parts or converting to vertical flue
Asbestos to remove
Scaffolding required to reach the flue
| BOILER | COMBI TO COMBI SWAP | CONVENTIONAL TO COMBI SWAP |
| --- | --- | --- |
| WORCESTER BOSCH 25I | £1851.96 | £2408.56 |
| WORCESTER BOSCH 25SI | £1958.22 | £2509.76 |
| WORCESTER BOSCH 30I | £1968.34 | £2519.88 |
| WORCESTER BOSCH 28 CDI COMPACT | £2018.94 | £2527.97 |
| WORCESTER BOSCH 30SI | £2059.42 | £2527.97 |
| WORCESTER BOSCH 32 CDI COMPACT | £2125.20 | £2732.40 |
| WORCESTER BOSH 29 CDI | £2125.20 | £2731.38 |
| WORCESTER BOSCH 36 CDI COMPACT | £2231.46 | £2772.88 |
| WORCESTER BOSH 34 CDI | £2231.46 | £2772.88 |
| WORCESTER BOSH 38 CDI | £2,469.28 | £2,904.44 |
| WORCESTER BOSH 42 CDI | £2,681.80 | £3,132.14 |
| GREENSTAR 8000 LIFE 30KW WHITE | £2,732.40 | £3,542.00 |
| GREENSTAR 8000 LIFE 35KW WHITE | £2,833.60 | £3,643.20 |
| GREENSTAR 8000 STYLE 30KW COMBI BLACK | £2,934.80 | £3,643.20 |
| GREENSTAR 8000 STYLE 35KW COMBI BLACK | £2,985.40 | £3,693.80 |
| GREENSTAR 8000 LIFE 40KW WHITE | £3,030.94 | £3,840.54 |
| WORCESTER BOSCH GREENSTAR HIGHFLOW 440CDI | £3,081.54 | £3,137.20 |
| GREENSTAR 8000 LIFE 45KW WHITE | £3,137.20 | £3,845.60 |
| GREENSTAR 8000 STYLE 40KW COMBI BLACK | £3,339.60 | £4,042.94 |
| GREENSTAR 8000 LIFE 50KW WHITE | £3,339.60 | £4,042.94 |
| GREENSTAR 8000 STYLE 45KW COMBI BLACK | £3,440.80 | £4,149.20 |
| WORCESTER BOSCH GREENSTAR HIGHFLOW 550CDI | £3,481.28 | £3,744.40 |
| GREENSTAR 8000 STYLE 50KW COMBI BLACK | £3,542.00 | £4,250.40 |
Boiler Finance
Most of our Hampshire customers choose finance as a convenient way to pay for their heating system upgrade. Have a look at the table comparing a 10-year 9.9% APR interest bearing credit to a 2-year 0% APR boiler finance.
| NEW BOILER ON FINANCE | 120 MONTH FIXED FINANCE AT 9.9% APR | 24 MONTH 0% FINANCE |
| --- | --- | --- |
| INSTALLATION COST | £2,125.20 | £2,125.20 |
| DEPOSIT | £1,000 | £1,000 |
| FINANCE AMOUNT | £1,125.20 | £1,125.20 |
| MONTHLY PAYMENTS | £14.55 | £14.55 |
| AMOUNT OF INTEREST | £620.66 | £0 |
| TOTAL COST | £2,745.86 | £2,125.20 |