MANCHESTER - STILL GROWING
The city now features some of the tallest buildings in Europe
OLD WITH NEW – VARIED HOUSING STOCK
When it comes to the 5th largest city in the UK, its 550,000 population living across the 227,000 unit strong residential housing stock, you can imagine, boiler installers like us are kept really busy. If you're looking for a new boiler in Manchester, give us a call to see how much you can save. Manchester's housing stock is a little dated, meaning lots and lots of boiler replacements in the area. There are still lots of back boilers and regular boilers screaming out for a combi replacement. At the same time, Manchester has gone leaps and bounds with a record number of new houses built in the last few years.
Manchester's updated skyline is dominated by large multi-storey developments. Between the years of 2017/18, there were 14,600 new residential units built in Manchester. Most of them appartments in multi-storey glass-fronted buildings or converted factories on Irwell river. These conversions have become wildly popular. Historically, Manchester was at the heart of the industrial revolution.
With no consideration for the environment in the 1800s, a large number of factories were built in the city centre. Quite a few of them have survived till present day but they are never going to resume production because with air quality in mind, no council is going to allow heavy industrial developments in town centres. Developers have done a good job converting the old factories into high-end apartments. With every apartment needing a new boiler, our Manchester boiler installation business has gone from strength to strength.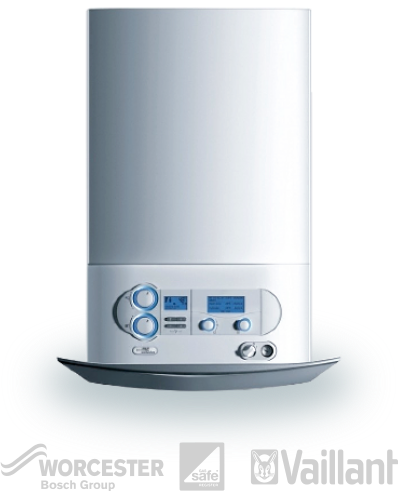 Manchester has been at the forefront of the UK heating industry for decades. Even though the industrial revolution has ended ages ago, there still are solid manufacturing businesses contributing to the local economy and creating jobs.
One of the most popular heating companies in Manchester is Alpha Therm – the manufacturer behind the popular Alpha boilers. They've been around for more than 50 years and are world-renown for manufacturing boilers, water heaters and energy-saving products. Recently, they've also made a foray into the emerging industry of low carbon technologies such as solar thermal solutions.
Another big one is Heatrod Elements – leading UK heating element manufacturer. They mainly concentrate on innovations in commercial heating sector manufacturing most of their solutions locally. The company was formed in Norfolk in 1960s as a water heater manufacturing. They are relative newcomers to the area – having moved to Manchester in 2007.
During their time here, they've expanded rapidly making regular acquisitions within the industry to widen their horizon. Thus in 2017 alone they made two big acquisitions – Ormandy Electric and Baude giving them a foothold in the process heating aimed at the chemical industry.
Other large manufacturing companies in Manchester include Harry Peers Steelwork, Merlin Diesel Systems and Tiger Trailers.
THE DIGITAL FUTURE OF MANCHESTER
It may sound like there's not a lot going on in Manchester, especially considering the city's industrial past, however, it has recently seen a major shift towards digital and creative industries attracting talent and sending the population numbers sky-rocketing. The digital sector of Manchester has nearly £3 billion turnover and close to 1,000 startups are registered every year.
The city has the 8th highest average digital sector salary in the UK and it's the 16th fastest growing digital city in the whole of Europe. There are 63,000 digital jobs in Manchester.
The best thing about this is that there is still a lot of potential. The whole Manchester workforce is 1,327,000 people strong, so digital is less than 5% from the total economically active population. Just to put this into perspective, Bournemouth, which is another up and coming digital industry powerhouse, has nearly 6% of workforce employed in the digital sector. The city has four universiteis with a total student population of over 100,000 so we will probably see the digital sector explode in the next couple of years.
This is good news for boiler installers as this influx of talent and business means the city will have to expand by building new houses.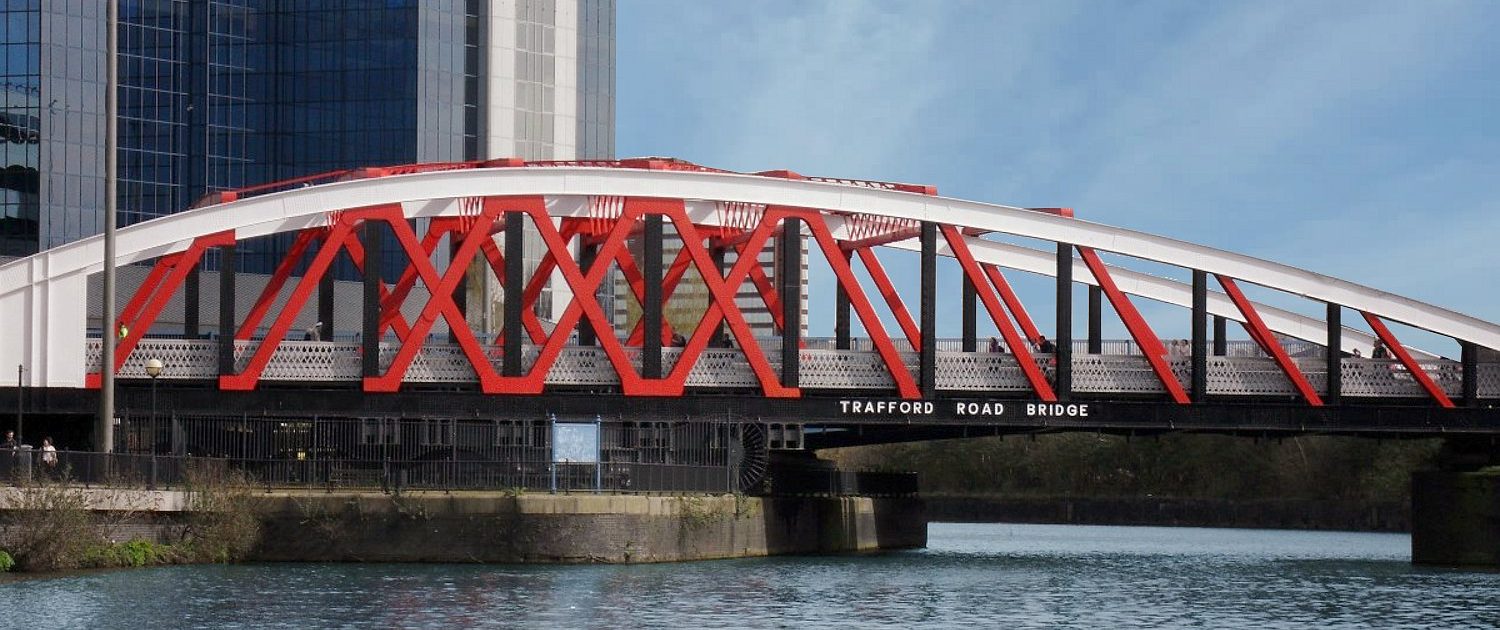 TRAFFORD ROAD BRIDGE
Manchester is proud of its industrial heritage
Many customers in Manchester choose Glow Green as their new boiler installers and if you browse through our TrustPilot reviews, you will see why. Getting a brand-new A rated combi boiler should be easy. If you agree, give Glow Green a call on 0330 113 9488!
If you're looking for a new boiler in Manchester, get it installed by one of the largest boiler companies in England. Although the company was established in the South West, it has expanded towards Cheshire and the rest of the UK.
Our new boiler installation operation in Manchester keeps the company busy because it's an up-and-coming and bustling area, helped on by its exceptional business and employment prospects.
GET YOUR NEW BOILER QUOTE
If you're looking for a new boiler quote in Manchester, you've come to the right place because we won't be beaten either on quality or price. Glow Green have seen a significant growth in the last 9 years. We successfully quote for so many new boilers in the area that we are able to get our Cheshire customers some of the best boiler prices on the market.
Unlike some other companies offering boiler installation in Manchester, Glow Green's boiler quote includes everything you need to operate your new heating system – fixtures, fittings, full system flush, magnetic filters.
Fill in the boiler quote form to get your free estimation in less than a 60 seconds. In an unlikely event you find a cheaper quote for boiler replacement from another local engineer, speak to our customer advisor and we'll show you how we can get your boiler replaced for an even better price.
BOILER PRICES IN MANCHESTER
Although new boilers is the easy and obvious choice for homeowners, the alternative oil and electric combi boilers are trending. We have installed quite a few new electric boilers in remote Cheshire. It is possible that one day electric combi boilers will leap ahead of the gas boilers as the main combi boiler type. However, in the meantime, we're quite happy that we can offer our clients a choice between three well established types of boilers.
Average boiler prices are given in the table below and may be slightly higher than national average due to the higher salaries that big cities like Manchester enjoy. Please keep in mind that these are only estimates because each property is unique and there are lots of factors that can influence the final price such as gas piping upgrades to larger size, installing a condensation pipe, additional flue parts or converting to vertical flue, moving the new boiler to another location among other factors.
| BOILER | COMBI TO COMBI SWAP | CONVENTIONAL TO COMBI SWAP |
| --- | --- | --- |
| WORCESTER BOSCH 25I | £1,820.85 | £2,368.10 |
| WORCESTER BOSCH 25SI | £1,925.33 | £2,467.60 |
| WORCESTER BOSCH 30I | £1,935.28 | £2,477.55 |
| WORCESTER BOSCH 28 CDI COMPACT | £1,985.03 | £2,485.51 |
| WORCESTER BOSCH 30SI | £2,024.83 | £2,485.51 |
| WORCESTER BOSCH 32 CDI COMPACT | £2,089.50 | £2,686.50 |
| WORCESTER BOSH 29 CDI | £2,089.50 | £2,685.51 |
| WORCESTER BOSCH 36 CDI COMPACT | £2,193.98 | £2,726.30 |
| WORCESTER BOSH 34 CDI   | £2,193.98   | £2,726.30 |
| WORCESTER BOSH 38 CDI | £2,427.80 | £2,855.65 |
| WORCESTER BOSH 42 CDI | £2,636.75 | £3,079.53 |
| GREENSTAR 8000 LIFE 30KW WHITE | £2,686.50 | £3,482.50 |
| GREENSTAR 8000 LIFE 35KW WHITE | £2,786.00 | £3,582.00 |
| GREENSTAR 8000 STYLE 30KW COMBI BLACK   | £2,885.50 | £3,582.00 |
| GREENSTAR 8000 STYLE 35KW COMBI BLACK | £2,935.25 | £3,631.75 |
| GREENSTAR 8000 LIFE 40KW WHITE   | £2,980.03 | £3,776.03 |
| WORCESTER BOSCH GREENSTAR HIGHFLOW 440CDI | £3,029.78 | £3,084.50 |
| GREENSTAR 8000 LIFE 45KW WHITE | £3,084.50   | £3,781.00   |
| GREENSTAR 8000 STYLE 40KW COMBI BLACK | £3,283.50 | £3,975.03 |
| GREENSTAR 8000 LIFE 50KW WHITE   | £3,283.50 | £3,975.03   |
| GREENSTAR 8000 STYLE 45KW COMBI BLACK   | £3,383.00   | £4,079.50 |
| WORCESTER BOSCH GREENSTAR HIGHFLOW 550CDI | £3,422.80 | £3,681.50 |
| GREENSTAR 8000 STYLE 50KW COMBI BLACK | £3,482.50 | £4,179.00 |
Boiler Finance Most of our customers go for boiler finance as a convenient way to pay for their heating system upgrade. Have a look at the table comparing a 10-year 9.9% APR interest bearing credit to a 2-year 0% APR credit.
| NEW BOILER ON FINANCE | 120 MONTH FIXED FINANCE AT 9.9% APR | 24 MONTH 0% FINANCE |
| --- | --- | --- |
| INSTALLATION COST | £2,089.50 | £2,089.50 |
| DEPOSIT | £1,000 | £1,000 |
| FINANCE AMOUNT | £1,089.50 | £1,089.50 |
| MONTHLY PAYMENTS | £14.09 | £45.40 |
| AMOUNT OF INTEREST | £600.97 | £0 |
| TOTAL COST | £2,690.47 | £2,089.50 |