Milton Keynes - Young & Successful
One of the South East Industrial Hotspots
If you look at the map of Milton Keynes, it looks like it was drawn with a ruler, which is highly unusual for a typical English town. You won't be mistaken if you think MK is a new town. It sprung up during the 1960s as a result of UK Government deciding there was a need for new and modern towns in the South East England. This was mainly to sort out the overpopulation of London. Building of the new cities did nothing to alleviate London's situation, however, some of these new settlements have been massively successful, MK among them.
As many other strategic places in England, Milton Keynes is set for an exponential growth within the next few years. Currently, there are 92,000 dwellings in the city and further 16,000 in the adjacent rural Borough area. By 2026 the Borough should have additional 20,000 dwellings to meet the demand of the ever expanding industry.
The key focus is going to be on building more flats as there is shortage in apartment units. Only 16% of the city's households are living in flats, which is lower than the national average of 22%. At the same time, in traditionally rural places like Buckinghamshire, people tend to choose to live in houses to be able to enjoy their gardens and the beauty of the surrounding countryside.
Besides, the architects who planned MK decided against tower blocks and set the height limit to 3 storeys. Although MK assimilated 15 villages, it has not lost its rural character.
Best Place For A Business Startup?
The addition of 20,000 new homes within the next few years spell good news for new boiler installers like Glowgreen. Tradesmen will have to plan their businesses carefully to find the balance between demand and expansion. It's highly likely that the drafted plans for the city's growth are slightly optimistic because a different source predicts that Milton Keynes' population will grow from 230,000 to 300,000 by 2025. If population grows at the predicted rate, 20,000 new homes is not going to be enough.
The reason for such positive outlook is the fact that Milton Keynes is among the most successful local economies in the UK. Certain sources even rank it within TOP5 of UK's fastest-growing industrial hotspots.
Milton Keyne's inhabitants stand out as being industrious – in fact, it comes 2nd only to London in terms of per capita business startups – 67.7 startups per 10,000 people. Overall in England it ranks number 6 for the highest density of small and medium enterprises overall.
Between 2004 and 2013 there were 24,500 new jobs created in MK, which translates into a fantastic 18% rise. There is no end to the good news coming from Milton Keynes – it constantly tops the charts for lowest unemployment rates in the country and in the last 5 years the number of people claiming job seekers allowance went down by 20%.
Housing in Milton Keynes
Just like many other towns within the commuter belt, Milton Keynes has seen a steady demand in housing. Its average property price has constantly gone up during the last few years. Even during the 2008/2010 financial downturn, the house prices didn't drop anywhere near as low as in other parts of the UK. At the moment the average house price in MK is £297,000 which is significantly lower than the London average of £590,000. At the same time, London is volatile while Milton Keynes is stable. Comparing to 2018, the average house price has increased by £1,000.
What also sets Milton Keynes apart from its competing towns is the fact that they not only manage to fulfil yearly housing targets, they usually exceed them. You keep hearing about the woes of towns and cities who suffer from housing shortages and how they go year in year out without even coming close to their targets. The question is, why do you keep setting targets that you know you will never act upon anyway.
The MK Council housing requirement for the financial year of April 2018 to March 2019 was 1,766 new dwellings. At the start of 2019 it was predicted that approximately 1,931 dwellings would be completed in the financial year because there was a high number of "under construction" properties. That wild guess didn't come true, however it was still good news – as the actual number of new houses in the year was 1,787 – 11 more than planned. This creates a good situation for new boiler installs a s most of these properties will need a heating system, unless they go for a green option like ground source or solar panels.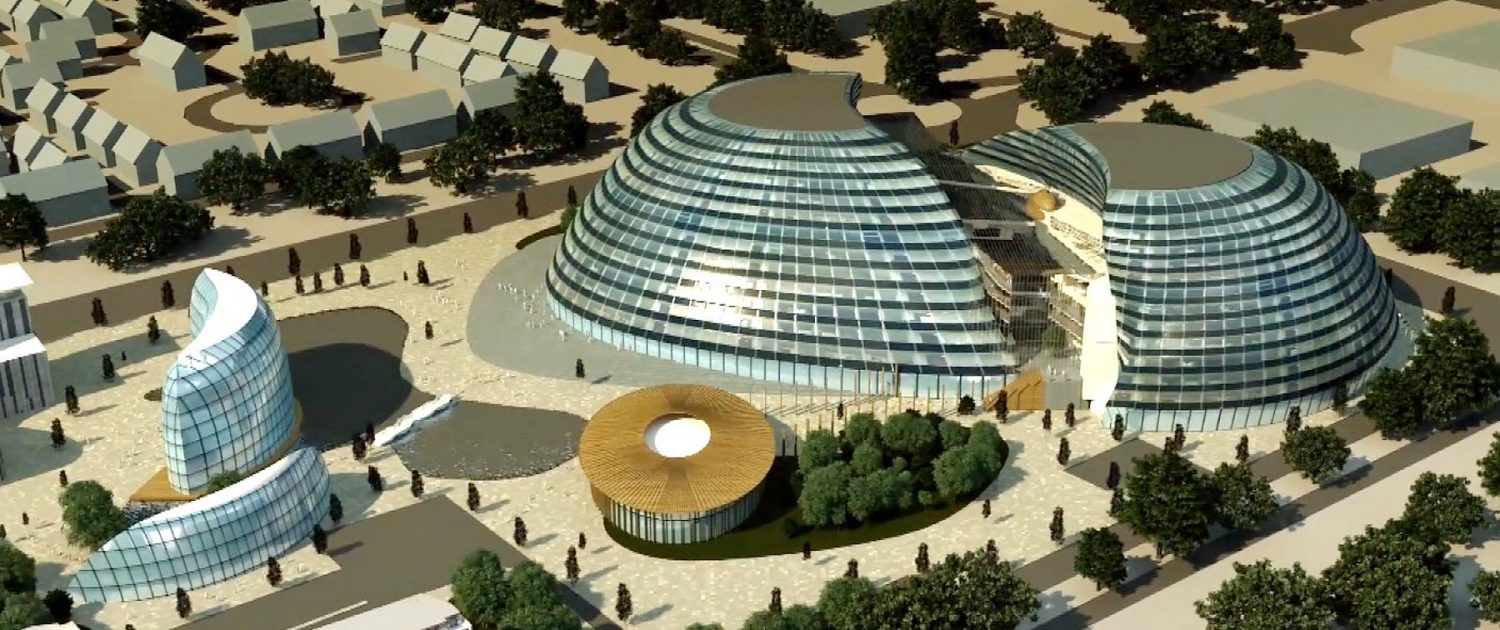 Up and Coming
Building of a University in Milton Keynes is expected to propel the town's development
Many customers in Milton Keynes are trusting Glow Green to install a new boilers for them and if you browse through our online reviews, you will see why. Getting a brand-new A rated combi boiler should be a hassle free experience. If you agree, give Glow Green a call on 020 7078 7444!
If you're looking for a new boiler in Milton Keynes or elsewhere in Buckinghamshire, get it installed by one of the largest boiler companies in the South of England. Although founded in the South West, we quickly expanded towards Home Counties and London and the rest of the UK. Now almost 10 years later, we are a boiler installer with national presence, however, Milton Keynes, Linford, Blakelands, Woughton, Bradville and Heelands remain an area we know well.
Our new boiler installation business in Milton Keynes keeps us busy because it's an up-and-coming and bustling area, spurred on by its exceptional business startup and employment opportunities.
Get Your Boiler Quote Now If you're looking for a new boiler in Milton Keynes or Buckinghamshire, you've come to the right place because we won't be beaten either on quality or price. Glow Green have experienced a substantial growth in the last decade and we install so many new boilers in the area that we are able to get our London customers the best boiler price compared to our competitors. Our happy customers can confirm this.
Unlike some other companies offering boiler installation in Milton Keynes, Glow Green's boiler quote includes everything you need to enjoy your new heating system – fixtures, fittings, full system flush, magnetic filters.
When you're shopping around through various offers by Buckinghamshire based boiler installation companies, make sure the boiler quote includes all fixtures and fittings plus the system clean. There is no point installing an A-rated new boiler if the residue remains inside the pipework.
Fill in the quote form to get your free quote in less than a 60 seconds. We won't be beaten on price so if you've had a cheaper quote for boiler replacement from another local engineer, speak to our customer advisor and we'll show you how we can beat that quote and get your boiler replaced for an even better price.
New Boiler Prices in Milton Keynes Average prices are presented in the table below and may be slightly higher than national average due to the higher salaries that the commuter belt enjoys. Please keep in mind that these are only estimates because each property is unique and there are lots of factors that can influence the final price such as gas piping upgrades to larger size, installing a condensation pipe, additional flue parts or converting to vertical flue, moving the new boiler to another location among other factors.
| BOILER | COMBI TO COMBI SWAP | CONVENTIONAL TO COMBI SWAP |
| --- | --- | --- |
| WORCESTER BOSCH 25I | £1,903.20 | £2,475.20 |
| WORCESTER BOSCH 25SI | £2,012.40 | £2,579.20 |
| WORCESTER BOSCH 30I | £2,022.80 | £2,589.60 |
| WORCESTER BOSCH 28 CDI COMPACT | £2,074.80 | £2,597.92 |
| WORCESTER BOSCH 30SI | £2,116.40 | £2,597.92 |
| WORCESTER BOSCH 32 CDI COMPACT | £2,184.00 | £2,808.00 |
| WORCESTER BOSH 29 CDI | £2,184.00 | £2,806.96 |
| WORCESTER BOSCH 36 CDI COMPACT | £2,293.20 | £2,849.60 |
| WORCESTER BOSH 34 CDI | £2,293.20 | £2,849.60 |
| WORCESTER BOSH 38 CDI | £2,537.60 | £2,984.80 |
| WORCESTER BOSH 42 CDI | £2,756.00 | £3,218.80 |
| GREENSTAR 8000 LIFE 30KW WHITE | £2,808.00 | £3,640.00 |
| GREENSTAR 8000 LIFE 35KW WHITE | £2,912.00   | £3,744.00 |
| GREENSTAR 8000 STYLE 30KW COMBI BLACK | £3,016.00 | £3,744.00 |
| GREENSTAR 8000 STYLE 35KW COMBI BLACK | £3,068.00 | £3,796.00 |
| GREENSTAR 8000 LIFE 40KW WHITE | £3,114.80 | £3,946.80 |
| WORCESTER BOSCH GREENSTAR HIGHFLOW 440CDI | £3,166.80 | £3,224.00 |
| GREENSTAR 8000 LIFE 45KW WHITE | £3,224.00 | £3,952.00 |
| GREENSTAR 8000 STYLE 40KW COMBI BLACK | £3,432.00 | £4,154.80 |
| GREENSTAR 8000 LIFE 50KW WHITE | £3,432.00   | £4,154.80 |
| GREENSTAR 8000 STYLE 45KW COMBI BLACK | £3,536.00 | £4,264.00 |
| WORCESTER BOSCH GREENSTAR HIGHFLOW 550CDI | £3,577.60   | £3,848.00 |
| GREENSTAR 8000 STYLE 50KW COMBI BLACK | £3,640.00 | £4,368.00 |
Boiler Finance Most of our customers go for boiler finance as a convenient way to pay for their heating system upgrade. Have a look at the table comparing a 10-year 9.9% APR interest bearing credit to a 2-year 0% APR credit.
| NEW BOILER ON FINANCE | 120 MONTH FIXED FINANCE AT 9.9% APR | 24 MONTH 0% FINANCE |
| --- | --- | --- |
| INSTALLATION COST | £2,184.00 | £2,184.00 |
| DEPOSIT | £1,000 | £1,000 |
| FINANCE AMOUNT | £1,184.00 | £1,184.00 |
| MONTHLY PAYMENTS | £15.31 | £49.33 |
| AMOUNT OF INTEREST | £653.09 | £0 |
| TOTAL COST | £2,837.09 | £2,184.00 |