SWINDON BOILER INSTALLATION
If you're looking for an unbeatable new boiler quote in Swindon, give Glow Green a try. Although we are a national installer having won multiple industry awards, we've historically had a really strong customer base in the South – places like Swindon, Haydon Wick, Upper Stratton, Penhill, Blagrove, Liden, Lower Stratton, Melksham, Castle Combe, Marshfield and other nearby areas in Wiltshire.
During almost a decade of successful boiler installation, we've formed partnerships with national boiler brands and built a sizeable and reliable team of heating engineers. We are proud to be National Installer of Worcester Bosch and Advance Installer of Vaillant. This status enables us to provide some of the longest extended new boiler warranties in Swindon.
Every year hundreds of happy customers get their homes sorted with new boilers in Swindon. Our Trustpilot and Google Places ratings reflect this success story. If you live in Swindon or elsewhere in Wiltshire and you are looking for a reliable company for new boiler installation, get a quote from Glow Green first as we are able to offer great prices thanks to the high number of heating system installations we carry out in the area.
Our boiler quote form will only give you a rough estimate of what a new boiler in Swindon might cost you. We will either have to arrange a free survey at your property or go through a detailed telephone survey with you to be able to give you the final quote. Once that is arranged, that's the price you pay. There are no hidden charges.
Our gas engineers in Swindon are never more than a few miles away from you regardless where in Wiltshire you live. Here at Glow Green we do things properly – your new boiler installation cost includes heating system cleaning and a smart thermostat to comply with the UK government guidelines. When it comes to choice, there are various smart thermostats available on the market but you don't need to worry – one of our friendly engineers will be able to advise you on the best choice for your home.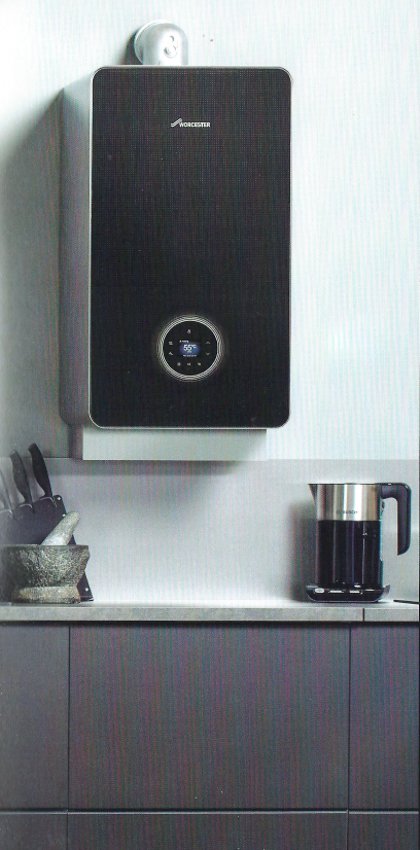 When you say Swindon, you usually think about industrial estates and industrial revolution but there is much more than that to Swindon. Yes, it emerged as one of the few Industrial Revolution powerhouses of the South West England during the 1840s mainly thanks to Isambard Kingdom Brunel who set up a railway company in the town. Other industries followed and this is how it acquired its industrial reputation.
Soon after the industrial boom, an interesting social experiment took place in Swindon that formed the basis of the NHS as we know it today – employees of the railway works were required to make a small contribution entitling them and their families to unlimited healthcare. This scheme was really successful and very few industrial areas up North had an alternative.
Historically, development of this area of Wiltshire was based on barter trade making Swindon one of the most important market towns in the South. However, there's much more to Swindon than just the industry or markets.
The convenient transport links has made sure the town is diverse both in its business and cultural opportunities. If you look at it on the map it feels like it's in the middle of nowhere, however, it's only 35 miles from Bristol and just 70 miles from London. Part of the vision is to improve the rail links to the Capital and cut down travel times to just 45 minutes. This convenience has meant that the area has developed and grown significantly during the last century. It grew from just a couple of tens of thousands people at the turn of the 19/20th century to the prediction of breaking the barrier of 200,000 people by 2025.
Us as boiler installers are mainly interested in the town's expansion plans, new builds and redevelopment projects. The situation is really looking on the up as Swindon enjoys low unemployment rates. There is around 110,000 jobs in Swindon – a number that is predicted to rise to 116,000 by 2020 so the area is bracing itself for an exponential growth.
The town is mainly expanding towards the North with new suburbs appearing and growing constantly. Back in 2016 there were 95,000 households in Swindon. Now, the number has risen to almost 100,000 households. That's 5,000 new homes built in a space of 3 years. All these properties have had a need for a new boiler and that's not including the new generation combi boilers replaced in existing properties to meet the town's green credential vision.
There is more to come as the Council is looking to develop various brownfield sites that it owns in and around Swindon – such as Oakfield and Wichelstowe. More than 3,000 new homes have been planned to be built in those areas.
GREEN ENERGY VISION FOR SWINDON
Although Swindon is an industrial place, at the same time it is working hard on its green vision. Part of its eco reputation is down to the world-famous Self Build centre that is a landmark building and a hub for everything related to self-build and eco architecture. Majority of the people going down the self-build route, will probably choose an alternative to gas boiler. Such as heat pump, biomass burner or even solar cells.
Although, the average 1560 hours of sunshine it gets per year is not remarkable, Swindon is still better positioned than most places towards the North, so it should be good enough to make sense installing solar cells. Even though it may not provide the entire amount of energy required to power your home in Swindon. Although green heating technology has enjoyed a real boost in efficiency, we find that many self-build homeowners choose gas boiler installation in Swindon as a backup plan so they have a reliable heat source if the green tech fails to provide enough energy.
This is a very good approach as it still keeps you on the grid with an option to save a lot of money on your gas bills. Boiler installers in Wiltshire predict that the number of households owning more than one heating source will increase during the next few years. This is good news for companies like Glow Green as we know that there is going to be plenty of new boiler installations required in the area.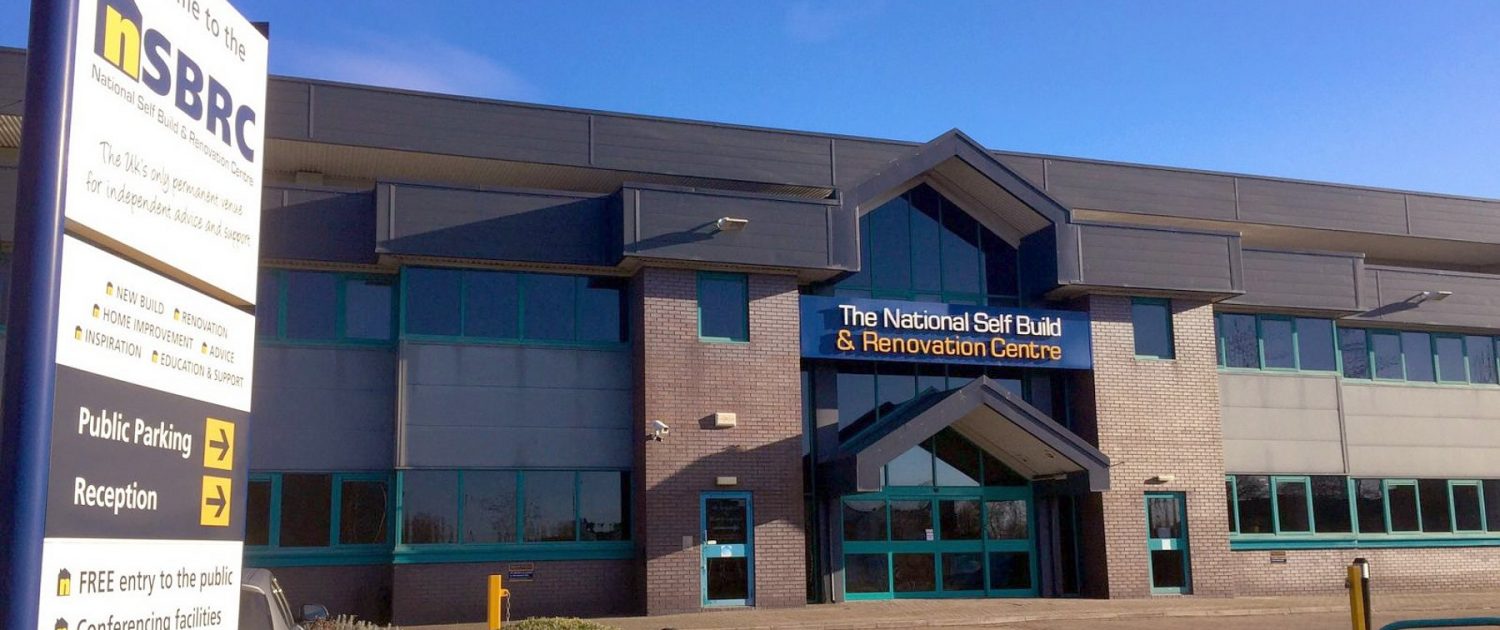 MAKING THE TOWN MORE EFFICIENT
Self-build centre promotes eco construction
URGENT BOILER REPLACEMENT IN SWINDON
Due to the need of a surveyor to visit your Swindon property prior to boiler installation, it may take a few days from the quote to the actual installation, however, if you feel you are in an emergency situation, we might be able to accommodate you in a much shorter timespan. Just give Glow Green a call on our local rate number 0330 113 9488 and we will do our best to organise an emergency boiler installation for you. If it's not an emergency, please fill out the free boiler quote on this page and one of our advisors will be in touch soon to arrange for a surveyor visit.
All central heating systems that we install are covered by our workmanship warranty and the standard manufacturer warranty between 5 and 10 years depending on the boiler brand. We also offer competitive boiler cover plans that give you an option to extend the warranty period even further and to have a peace of mind through out our service plans. This service is exclusively available to the customers of Glow Green and is not offered elsewhere.
HOW TO GET YOUR ONLINE BOILER QUOTE
If you're in need for a boiler replacement in Swindon or Wiltshire, give us a go because we won't be beaten either on quality or price. Glow Green have experienced a substantial growth in the last decade and we install so many new boilers in your area that we are able to get our customers the best boiler price compared to our competitors. Our happy customers in Haydon Wick, Upper Stratton, Penhill, Blagrove, Liden, Lower Stratton, Melksham, Castle Combe, Marshfield can confirm this.
Unlike some other companies offering boiler installation in Swindon, Glow Green's boiler quote includes everything you need to enjoy your new heating system – fixtures, fittings, full system flush, magnetic filters
When you're shopping around through various offers by local boiler installation companies, make sure the boiler quote includes all fixtures and fittings plus the system clean. There is no point installing an A-rated new boiler if the residue remains inside the pipework.
Fill in the quote questionnaire to get your free quote in less than a minute. We won't be beaten on price so if you've had a cheaper quote for boiler replacement from another local engineer, speak to our customer advisor and we'll show you how we can beat that quote and get your boiler replaced for an even better price.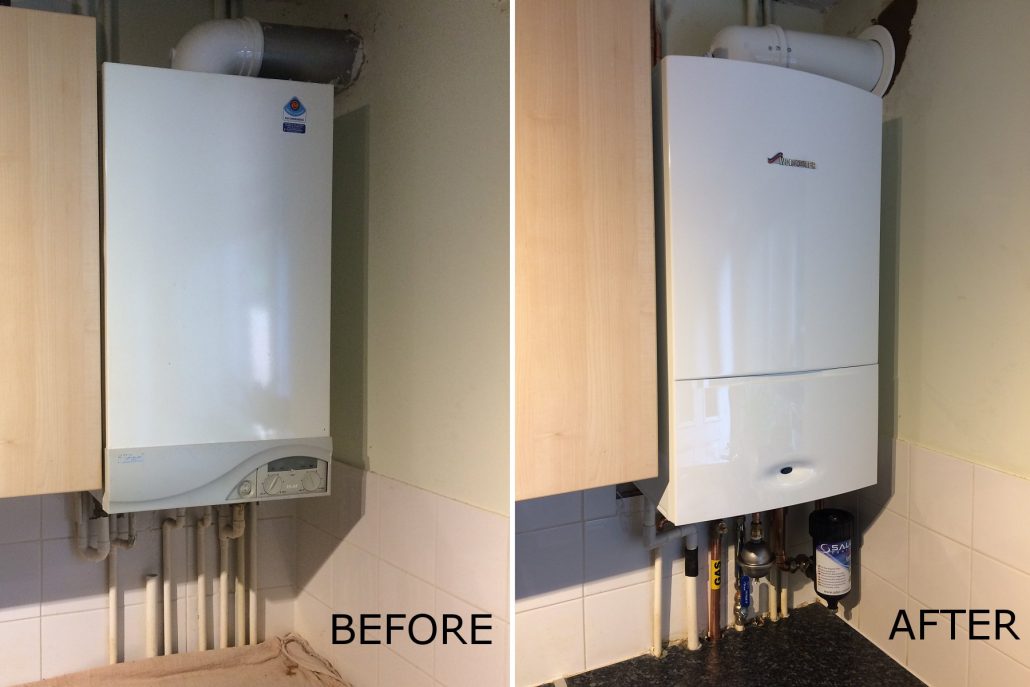 BOILER PRICES IN SWINDON
Here's a table showing estimated boiler installation prices typical for Swindon. These are simply estimates because each property is unique and there are lots of factors that can influence the installation price.
Gas piping upgrades to 22mm; Installing a condensation pipe; Extra flue parts or converting to vertical flue; Number of radiators to flush; Asbestos to remove; Extra hot and cold feeds; Moving boiler location.
| BOILER | COMBI TO COMBI SWAP | CONVENTIONAL TO COMBI SWAP |
| --- | --- | --- |
| WORCESTER BOSCH 25I | £1,826.34 | £2,375.24 |
| WORCESTER BOSCH 25SI | £1,931.13 | £2,475.04 |
| WORCESTER BOSCH 30I | £1,941.11 | £2,485.02 |
| WORCESTER BOSCH 28 CDI COMPACT | £1,991.01 | £2,493.00 |
| WORCESTER BOSCH 30SI | £2,030.93 | £2,493.00 |
| WORCESTER BOSCH 32 CDI COMPACT | £2,095.80 | £2,694.60 |
| WORCESTER BOSH 29 CDI | £2,095.80 | £2,693.60 |
| WORCESTER BOSCH 36 CDI COMPACT   | £2,200.59   | £2,734.52 |
| WORCESTER BOSH 34 CDI | £2,200.59 | £2,734.52 |
| WORCESTER BOSH 38 CDI   | £2,435.12   | £2,864.26   |
| WORCESTER BOSH 42 CDI   | £2,644.70   | £3,088.81   |
| GREENSTAR 8000 LIFE 30KW WHITE   | £2,694.60   | £3,493.00   |
| GREENSTAR 8000 LIFE 35KW WHITE   | £2,794.40   | £3,592.80   |
| GREENSTAR 8000 STYLE 30KW COMBI BLACK | £2,894.20   | £3,592.80   |
| GREENSTAR 8000 STYLE 35KW COMBI BLACK   | £2,944.10   | £3,642.70   |
| GREENSTAR 8000 LIFE 40KW WHITE   | £2,989.01   | £3,787.41   |
| WORCESTER BOSCH GREENSTAR HIGHFLOW 440CDI   | £3,038.91   | £3,093.80   |
| GREENSTAR 8000 LIFE 45KW WHITE   | £3,093.80   | £3,792.40   |
| GREENSTAR 8000 STYLE 40KW COMBI BLACK   | £3,293.40   | £3,987.01   |
| GREENSTAR 8000 LIFE 50KW WHITE   | £3,293.40   | £3,987.01   |
| GREENSTAR 8000 STYLE 45KW COMBI BLACK   | £3,393.20   | £4,091.80   |
| WORCESTER BOSCH GREENSTAR HIGHFLOW 550CDI   | £3,433.12   | £3,692.60   |
| GREENSTAR 8000 STYLE 50KW COMBI BLACK | £3,493.00   | £4,191.60   |
Boiler Finance Most of our Wiltshire-based customers go for boiler finance as the best way to pay for their heating upgrade. Have a look at the table comparing a 10-year 9.9% APR interest bearing credit to a 2-year 0% APR boiler finance.
| NEW BOILER ON FINANCE | 120 MONTH FIXED FINANCE AT 9.9% APR | 24 MONTH 0% FINANCE |
| --- | --- | --- |
| INSTALLATION COST | £2,095.80 | £2,095.80 |
| DEPOSIT | £1,000 | £1,000 |
| FINANCE AMOUNT | £1,095.80   | £1,095.80   |
| MONTHLY PAYMENTS | £14.17 | £45.66 |
| AMOUNT OF INTEREST | £604.44   | £0 |
| TOTAL COST | £2,700.24   | £2,095.80 |