Boiler Installation in Reading
If you're looking for a new boiler in Reading, don't make a final decision until you've had a quote from one of the largest boiler companies in South of England. We are headquartered in Bournemouth and during our 9-year run we've expanded nationally, including to Berkshire. Glow Green managed to grow from a one-man operation to one of the largest boiler installers in South of England.
Many homeowners and landlords in Reading are approaching us to replace their boilers. A quick browse through Glow Green's Trustpilot feedback, you will see many positive reviews from customers based in Reading who've had their old smokey boiler replaced with a brand-new A rated combi boiler..
Our Reading boiler installation operation keeps us busy because it's such a large area. Very few people realise how big this town actually is.
Home to approximately 230,000 people, Reading is the largest town in England. Playing home to the likes of Kate Winslet and Ricky Gervais, Reading is an attractive town to reside in and one which Glow Green have found to be in high demand for new boilers. Perhaps this is not so surprising with Reading marked as the UK's top economic areas for economic success and wellbeing. In fact, despite its close proximity to London, Reading has an inward commuter flow of approximately 30,000.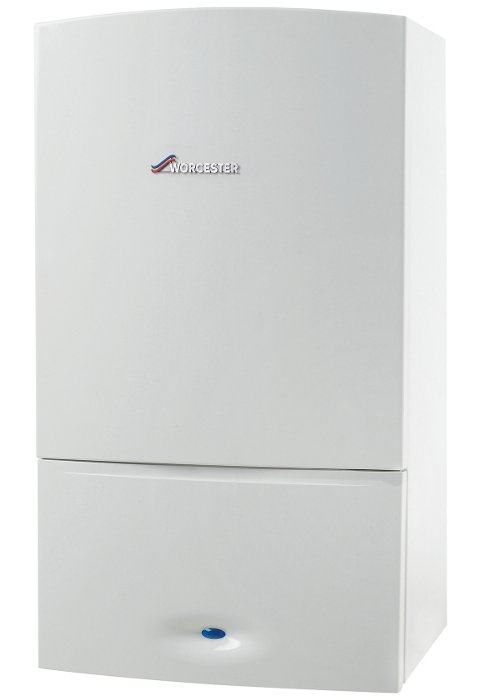 Attracting professionals into the town is great for business, however in terms of Readings carbon footprint, the influx of commuters adds to the towns footprint. Glow Green have been able to aid local business owners and residence to restore the balance by upgrading their old boilers. Old G rated boilers have a poor efficiency wasting up to a quarter of their energy supplied.
Glow Green only install A rated boilers achieving up to 92% efficiency. By switching to an A rated boiler our customers reduce their fuel intake they are consuming and hereby reduce their bills. The Energy Saving Trust reports that replacing a G rated boiler with one of our A-rated boilers could save as much as £570 a year. That's an alarming £47.50 per month based on a detached gas heated home.
More than ever regard for our planet and environment has been made current. In light of the recent climate change campaigns, awareness and reduction of our carbon footprint has splashed the pages of the news with campaigners taking a stance to educate the world of possible side effects of our energy consumption use. Glow Greens pro efficient boilers aid with the reduction of emissions so that Reading can play it's part in reducing their carbon footprint given the size of this town.
Renowned for playing host to Reading Festival, the largest of its kind in the UK, running since 1917, the festival has placed Reading firmly on the map for tourists. Every August Bank holiday Reading is infiltrated with festival goers often choosing to stay in the surrounding areas prior and after the festival. A crowd shot of Reading Festival was featured in the GREAT campaign.
A government tourism campaign devised to encourage UK residence to holiday in the UK and to break into the world's top 5 visitor countries. As Reading builds in popularity within the tourism industry, the requirement for accommodation grows. New accommodation means more boilers and Glow Green are hereby happy to help.
The University of Reading is an affiliate of Oxford University making it a sort out choice for those wishing to further educate. Educational opportunities coupled with great transport links has made Reading a great place for businesses to thrive. A large number of manufacturing businesses are based in the area, some of them involved in the HVAC industry.
Companies of interest include Thames Valley Electro Diesel making air conditioning units and independent heating systems; Manrose who is a household name famous for thei ventilation systems.
The town is a host to some of the biggest and most impressive business parks in UK. Places like Thames Valley Park, Green Park Business Park and Arlington Business Park are not your usual industrial estates – they are state of the art business hubs attracting both local and multi-national organisations.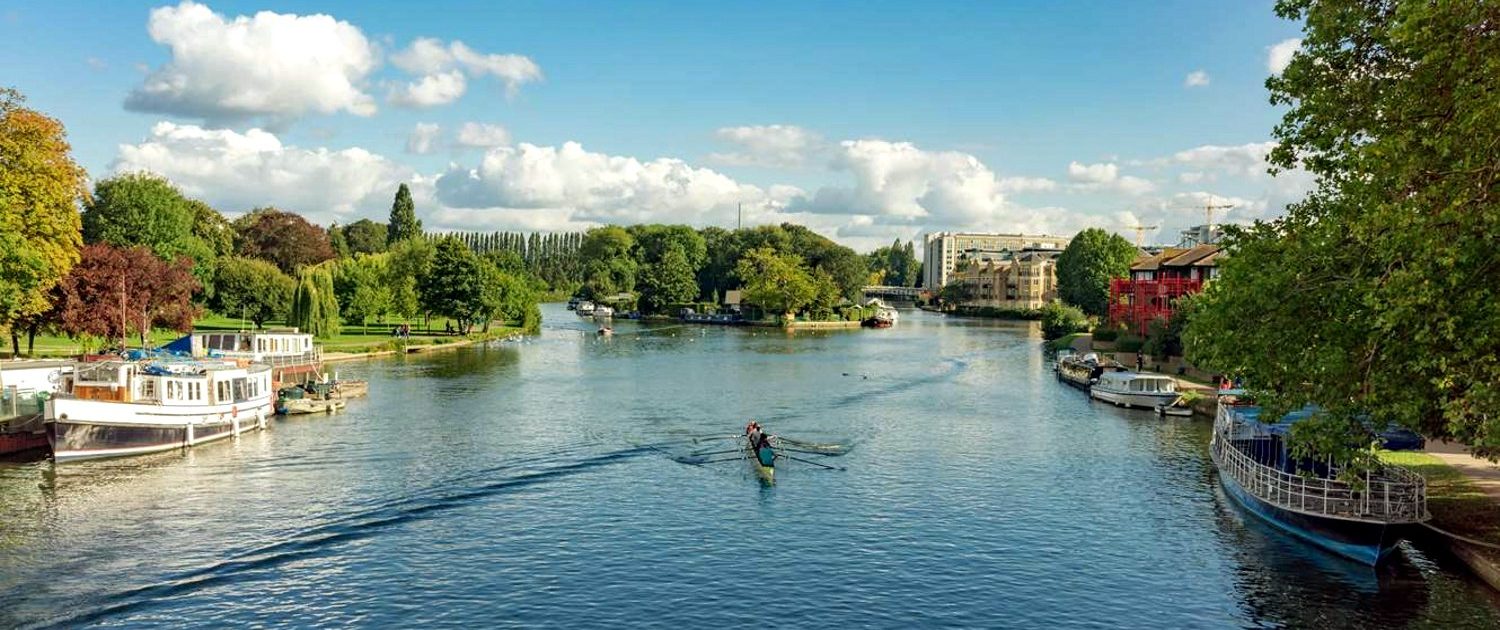 Emergency Boiler Installation in Reading
If you feel like your old boiler is giving up, don't delay replacement any longer, give Glow Green a call on 0330 113 9488 and we will do our best to organise an emergency boiler installation for you. If it's not an emergency, please fill out the free boiler quote on this page and one of our advisors will be in touch soon to arrange for a surveyor visit.
All central heating systems that we install are covered by our workmanship warranty and the standard manufacturer warranty between 5 and 10 years depending on the boiler brand. We also offer competitive boiler cover plans that give you an option to extend the warranty period even further and to have a peace of mind through out our service plans. This service is exclusively available to the customers of Glow Green and is not offered elsewhere.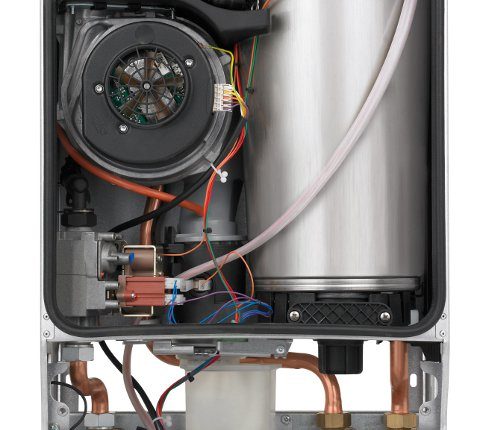 Reading comes out on top
Great employment prospects make Reading a desirable place to live and it is regularly coming out on top in the Demos PWC Good for Growth City Index. This report evaluates economic and social performance of 42 biggest UK towns and cities. Factors include job prospects, income, health, work/life balance, startups, housing, transport, skills, environment and income distribution.
Reading was top of the class in 2016 and 217 surveys and gave in to Oxford in 2018, however, it has performed amazingly throughout the whole 7 year history of the report.
The local council recognises that sustained success comes with infrastructure issues and it looks like it's ready to solve them. Demand for student housing is on an all time high as the town keeps attracting young people.
Although it's not directly within the London Commuter belt, it is still close enough for more and more London workers to settle in. Looks like Reading's housing market is struggling to catch up with the economic growth as there is still a lot of uncertainty surrounding the new builds and other aspects of the housing stock. Hence the average house price has dropped by 2% and now stands at £296,000, which is still a lot more than the UK average of 226,000.
Get your Boiler Quote Now
If you're looking for a new boiler in Reading or Berkshire, you've come to the right website because we won't be beaten either on quality or price. Glow Green have experienced a substantial growth in the last decade and we install so many new boilers in Reading that we are able to get our Berkshire customers the best boiler price compared to our competitors. Our happy customers in Kempshott, Earley, Whitley, Arborfield, Bracknell, Chineham, Newbury and other areas surrounding Reading can vouch for this.
Unlike some other companies offering boiler installation in Bristol, Glow Green's boiler quote includes everything you need to enjoy your new heating system – fixtures, fittings, full system flush, magnetic filters
When you're shopping around through various offers by Bristol boiler installation companies, make sure the boiler quote includes all fixtures and fittings plus the system clean. There is no point installing an A-rated new boiler if the residue remains inside the pipework.
Fill in the quote questionnaire to get your free quote in less than a 60 seconds. We won't be beaten on price so if you've had a cheaper quote for boiler replacement in Berkshire from another local company, talk to our customer advisor and we'll show you how we can beat that quote and get your boiler replaced for an even better price.
New Boiler Prices In Reading
Average boiler prices for Reading are presented below. Please note these are just estimate prices, though because each property is unique and there are lots of factors that can influence the final price.
Gas piping upgrades to larger size

Installing a condensation pipe

Scaffolding required to reach the flue

Extra flue parts or converting to vertical flue

Number of radiators to flush

If the boiler needs a new fuse spur

Extra hot and cold feeds

Moving boiler location

| BOILER | COMBI TO COMBI SWAP | CONVENTIONAL TO COMBI SWAP |
| --- | --- | --- |
| WORCESTER BOSCH 25I | £1,884.90 | £2,451.40 |
| WORCESTER BOSCH 25SI | £1,993.05 | £2,554.40 |
| WORCESTER BOSCH 30I | £2,003.35 | £2,564.70 |
| WORCESTER BOSCH 28 CDI COMPACT | £2,054.85 | £2,572.94 |
| WORCESTER BOSCH 30SI | £2,096.05 | £2,572.94 |
| WORCESTER BOSCH 32 CDI COMPACT | £2,163.00 | £2,781.00 |
| WORCESTER BOSH 29 CDI | £2,163.00 | £2,779.97 |
| WORCESTER BOSCH 36 CDI COMPACT | £2,271.15 | £2,822.20 |
| WORCESTER BOSH 34 CDI | £2,271.15 | £2,822.20 |
| WORCESTER BOSH 38 CDI | £2,513.20 | £2,956.10 |
| WORCESTER BOSH 42 CDI | £2,729.50 | £3,187.85   |
| GREENSTAR 8000 LIFE 30KW WHITE | £2,781.00 | £3,605.00 |
| GREENSTAR 8000 LIFE 35KW WHITE | £2,884.00 | £3,708.00 |
| GREENSTAR 8000 STYLE 30KW COMBI BLACK | £2,987.00 | £3,708.00 |
| GREENSTAR 8000 STYLE 35KW COMBI BLACK | £3,038.50 | £3,759.50 |
| GREENSTAR 8000 LIFE 40KW WHITE | £3,084.85 | £3,908.85 |
| WORCESTER BOSCH GREENSTAR HIGHFLOW 440CDI | £3,136.35 | £3,193.00 |
| GREENSTAR 8000 LIFE 45KW WHITE | £3,193.00 | £3,914.00 |
| GREENSTAR 8000 STYLE 40KW COMBI BLACK | £3,399.00 | £4,114.85 |
| GREENSTAR 8000 LIFE 50KW WHITE | £3,399.00 | £4,114.85 |
| GREENSTAR 8000 STYLE 45KW COMBI BLACK | £3,502.00 | £4,223.00 |
| WORCESTER BOSCH GREENSTAR HIGHFLOW 550CDI | £3,543.20 | £3,811.00 |
| GREENSTAR 8000 STYLE 50KW COMBI BLACK | £3,605.00 | £4,326.00 |

Reading Boiler Finance

Most of our customers choose boiler finance as a convenient way to pay for their heating system upgrade. Have a look at the table comparing a 10-year 9.9% APR interest bearing credit to a 2-year 0% APR credit.

| NEW BOILER ON FINANCE | 120 MONTH FIXED FINANCE AT 9.9% APR | 24 MONTH 0% FINANCE |
| --- | --- | --- |
| INSTALLATION COST | £2,163.00 | £2,163.00 |
| DEPOSIT | £1,000 | £1,000 |
| FINANCE AMOUNT | £1,163.00 | £1,163.00 |
| MONTHLY PAYMENTS | £15.04 | £48.46 |
| AMOUNT OF INTEREST | £641.51 | £0 |
| TOTAL COST | £2,804.51 | £2,163.00 |