NEW BOILER IN BRISTOL?
You've come to the right website
If you're looking for a new boiler in Bristol, get it installed by one of the largest boiler companies based in South West. The headquarters of Glow Green is in Bournemouth and we started our expansion 9 years ago throughout the surrounding areas, including Somerset. Now almost a decade later, we are a company with national coverage, however, South West remains our homeground. Glow Green expanded from a one-man band to one of the largest boiler installers in South West.
Many homeowners and landlords in Bristol are trusting us to replace their boilers and if you browse through our Trustpilot feedback, you will see many positive reviews from Bristolians who've had their old smokey boiler replaced with a brand-new A rated combi boiler..
Our new boiler Bristol operation keeps us busy because it's such a large area. Very few people realise how big this city actually is. Bristol's urban area with almost three quarters of a million inhabitants is the 8th largest urban area in the UK. This means a lot of boilers to install! This growth and economic upturn has bumped the demand for new boilers in Bristol and Somerset overall. The area also seem to be holding really well despite of the uncertainty and problems on the political scene.
Bristol has managed to keep some of its historically important industries such as marine, aerospace and trading. The recent years have seen some other traditional Bristolean industries resurrected such as textile mills. At the same time the city is embracing the change and investing heavily in science and technology, having been named among the 10 best cities in Britain for science.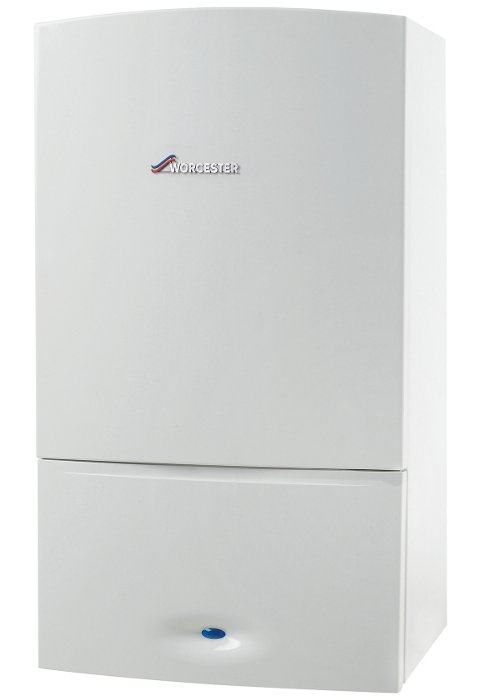 Although it may seem that Bristol is emerging as a global hub for industry and technology, it has always had a bustling art and culture scene. The Bristol Old Vic theatre is famous worldwide and is one of the few "real" theatres in the UK that don't entirely rely on staging musicals but also affords itself to drama and more experimental forms of theatre. Same can be said about modern art – with so many galleries and venues and an emerging sector of young, hip, well-to-do art buyers, many artists choose Bristol as their base.
This unique mix of culture and industry has created a lucrative ground for expansion which explains the continuous increase in Bristol's population. Unfortunately, the housing stock is largely outdated and doesn't keep up with the demand. It's good news for people looking to sell their house, but not particularly good news for those looking to relocate. The situation in the housing market means that new boilers in Bristol are in high demand, which comes both from landlords of old housing stock and new builds.
Many landlords find that they need to gradually upgrade their HMOs to meet the expectations from the international students and workers moving to Bristol. Upgrading their central heating system is usually the best way to bring their rental properties firmly into the 21st century.
An old and faulty boiler is probably every tenant's nightmare and with new apartment blocks being built throughout Bristol, landlords have to make sure their older properties are good enough to compete with the new builds.
When working on new boiler Bristol projects, we can advise the landlords of the best options for their rental properties depending on whether it's a family dwelling or an HMO. We work with Worcester Bosch and Vaillant boilers, both of which have a wide range of boilers from low to high heat output catering for any type of property.
NEW BOILERS IN BRISTOL FOR OAPS
Another part of the raise in demand for new boiler installation in Bristol is their unique arrangement for commissioning maintaining OAP's dwellings by a large agency that is being overseen by the Bristol City Council, Bath & NE Somerset Council and North Somerset Council. While in most other parts of the UK local councils are trying to devise ways to get older people in retirement properties and care homes, Bristol has taken an entirely opposite approach and trying to encourage people to stay in their own homes. Under this new care scheme, OAPs will stay in their mainstream owned or rented flats and houses and the agency will simply provide help maintaining the property.
Most people are happy to stay independent during the later stages of their lives, only they sometimes struggle with the upkeep of their properties. If this can be solved in a way that everyone is guaranteed the same high standard of maintenance, getting people to stay in their own homes is actually much cheaper than organising care homes. And it also helps battle isolation as people living in their own homes are more likely to remain active within their communities.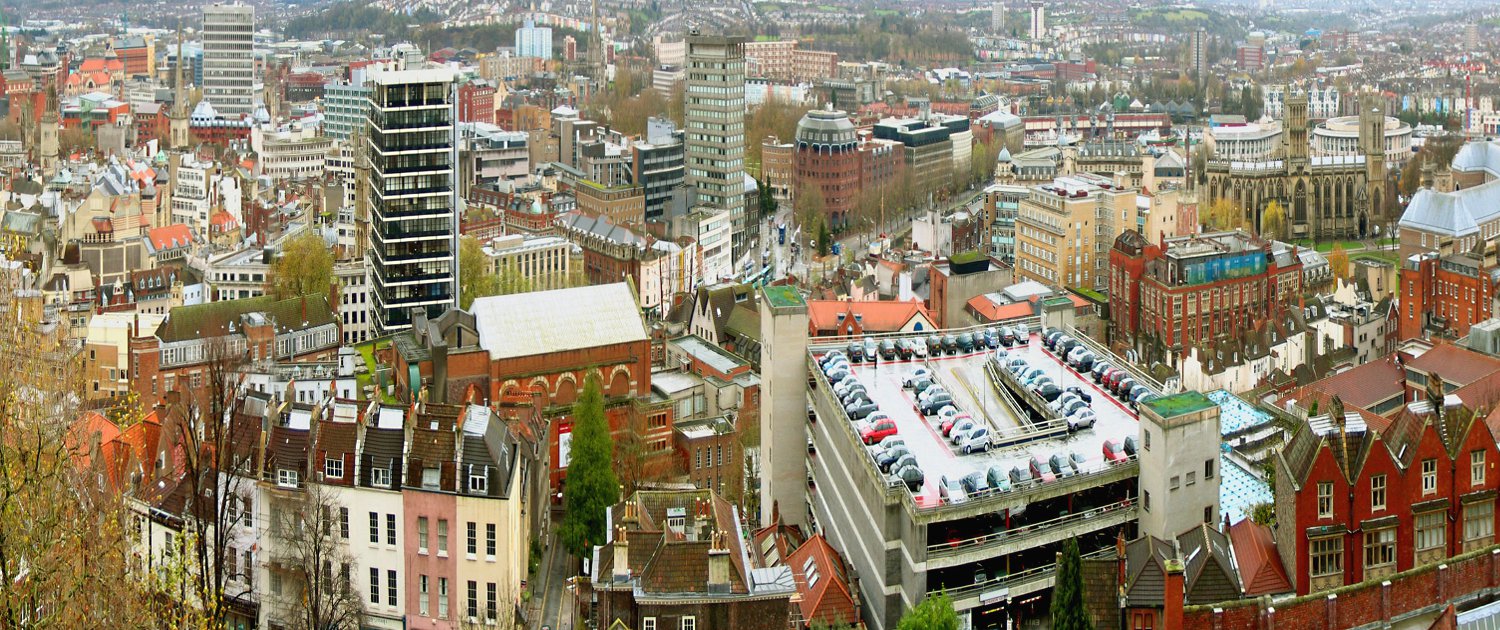 WE CAN MAKE BRISTOL MORE EFFICIENT
…responding to the increased demand for rented accommodation
EMERGENCY BOILER REPLACEMENT IN BRISTOL If you suspect your old boiler is on its last legs, don't delay any longer, give us a call our local rate number 0330 113 9488 and we will do our best to organise an emergency boiler installation for you. If it's not an emergency, please fill out the free boiler quote on this page and one of our advisors will be in touch soon to arrange for a surveyor visit.
All central heating systems that we install are covered by our workmanship warranty and the standard manufacturer warranty between 5 and 10 years depending on the boiler brand. We also offer competitive boiler cover plans that give you an option to extend the warranty period even further and to have a peace of mind through out our service plans. This service is exclusively available to the customers of Glow Green and is not offered elsewhere.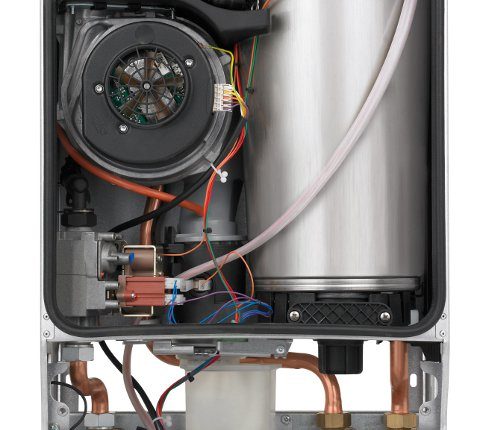 HOUSING SITUATION IN BRISTOL
According to the council, there are 198,000 residential properties in Bristol. For an urban area this size, the number does seem moderate. Considering the increase in single-person households, the shortage of new housing is felt acutely in Bristol and other big cities in the UK. There are 34% single-person households in Bristol which is higher than national average but on par with other big cities. Out of the total housing stock, 18% are social rented houses, 29% private rented and 53% owner occupied. That is quite a high number for owner occupied properties indicating that Bristol is a relatively affluent area.
However, the biggest growth in the recent years has been specifically in the privately rented sector due to the increased activity in Bristol's industry sector attracting more people to the area seeking jobs. In 2011 census, the indication was that 24% of housing stock was privately rented. Subsequently, it increased by 5% in a space of 7 years. This is good news for companies like Glow Green as a large portion of our new boiler installation in Bristol are on account of private landlords.
A thorough housing stock condition survey that was carried out a few years ago showed that almost 30% of private sector houses and 4% of social housing are not fully suitable for accommodation. Although these figures are lower than the national average, it shows that Bristol housing stock is due a good refurb so we intend to work closely with local builders and landlords to help deliver this vision.
Talking of the vision, Bristol is on a brink of a sizeable expansion. An independent survey predicted that by 20122 the number of households in Bristol is due to increase by 11%. There is no clear answer to the question of where these people are going to live. The number of new builds is increasing steadily, plus there is still a sizeable stock of empty or derelict properties that are waiting to be refurbished and returned to the housing market. All these will need new boilers that's why we are keeping a close eye on developments in Bristol to make sure we can react to any change in demand.
GET YOUR BOILER QUOTE NOW
If you're looking for a new boiler in Bristol or Somerset, you've come to the right website because we won't be beaten either on quality or price. Glow Green have experienced a substantial growth in the last decade and we install so many new boilers in Bristol that we are able to get our Somerset customers the best boiler price compared to our competitors. Our happy customers in Filton, Brislington, Hartcliffe, Weston Super Mare and other areas surrounding Bristol can confirm this.
Unlike some other companies offering boiler installation in Bristol, Glow Green's boiler quote includes everything you need to enjoy your new heating system – fixtures, fittings, full system flush, magnetic filters
When you're shopping around through various offers by Bristol boiler installation companies, make sure the boiler quote includes all fixtures and fittings plus the system clean. There is no point installing an A-rated new boiler if the residue remains inside the pipework.
Fill in the quote questionnaire to get your free quote in less than a 60 seconds. We won't be beaten on price so if you've had a cheaper quote for boiler replacement in Somerset from another local engineer, speak to our customer advisor and we'll show you how we can beat that quote and get your boiler replaced for an even better price.
NEW BOILER PRICES IN BRISTOL
Average prices for Bristol are presented in the table. Please note these are just estimate prices, though because each property is unique and there are lots of factors that can influence the final price.
Gas piping upgrades to larger size

Installing a condensation pipe

Asbestos to remove

Scaffolding required to reach the flue

Extra flue parts or converting to vertical flue

Number of radiators to flush

If the boiler needs a new fuse spur

Extra hot and cold feeds

Moving boiler location

| BOILER | COMBI TO COMBI SWAP | CONVENTIONAL TO COMBI SWAP |
| --- | --- | --- |
| WORCESTER BOSCH 25I | £1,848 | £2,404 |
| WORCESTER BOSCH 25SI | £1,954 | £2,505 |
| WORCESTER BOSCH 30I | £1,964 | £2,515 |
| WORCESTER BOSCH 28 CDI COMPACT | £2,015 | £2,523 |
| WORCESTER BOSCH 30SI | £2,055 | £2,523 |
| WORCESTER BOSCH 32 CDI COMPACT | £2,121 | £2,727 |
| WORCESTER BOSH 29 CDI | £2,121 | £2,726 |
| WORCESTER BOSCH 36 CDI COMPACT | £2,227   | £2,767   |
| WORCESTER BOSH 34 CDI   | £2,227 | £2,767 |
| WORCESTER BOSH 38 CDI | £2,464 | £2,899 |
| WORCESTER BOSH 42 CDI | £2,677 | £3,126 |
| GREENSTAR 8000 LIFE 30KW WHITE | £2,727   | £3,535   |
| GREENSTAR 8000 LIFE 35KW WHITE   | £2,828   | £3,636   |
| GREENSTAR 8000 STYLE 30KW COMBI BLACK   | £2,929   | £3,636   |
| GREENSTAR 8000 STYLE 35KW COMBI BLACK   | £2,980   | £3,687   |
| GREENSTAR 8000 LIFE 40KW WHITE   | £3,025   | £3,833   |
| WORCESTER BOSCH GREENSTAR HIGHFLOW 440CDI   | £3,075   | £3,131 |
| GREENSTAR 8000 LIFE 45KW WHITE | £3,131 | £3,838 |
| GREENSTAR 8000 STYLE 40KW COMBI BLACK | £3,333   | £4,035   |
| GREENSTAR 8000 LIFE 50KW WHITE   | £3,333   | £4,035   |
| GREENSTAR 8000 STYLE 45KW COMBI BLACK   | £3,434   | £4,141   |
| WORCESTER BOSCH GREENSTAR HIGHFLOW 550CDI   | £3,474   | £3,737   |
| GREENSTAR 8000 STYLE 50KW COMBI BLACK | £3,535   | £4,242   |

Bristol Boiler Finance Most of our customers based in Bristol and Somerset go for boiler finance as a convenient way to pay for their heating system upgrade. Have a look at the table comparing a 10-year 9.9% APR interest bearing credit to a 2-year 0% APR credit.

| NEW BOILER ON FINANCE | 120 MONTH FIXED FINANCE AT 9.9% APR | 24 MONTH 0% FINANCE |
| --- | --- | --- |
| INSTALLATION COST | £2,121 | £2,121 |
| DEPOSIT | £1,000 | £1,000 |
| FINANCE AMOUNT | £1,121 | £1,121 |
| MONTHLY PAYMENTS | £14.49 | £47 |
| AMOUNT OF INTEREST | £618 | £0 |
| TOTAL COST | £2,739 | £2,121 |