Birmingham Skyline
3rd Largest Conurbation in the UK
If you are considering installing a new boiler in your home, you need to make sure that you make a good choice, both in terms of the boiler, as well as the installation process. With new boiler models which feature better mechanisms that save energy, it is a good idea to replace your current boiler for a more modern and energy efficient one.
Our company has been replacing boilers and installing new boilers in various locations across the UK as we have established ourselves as one of the leading companies for boiler installation, since being founded back in 2010. We pride ourselves of this fact because it has taken a great deal of dedication from our team to ensure that each and every boiler we installed, and every customer we handled, was a success. We believe in an efficient customer service and we do our utmost to exceed clients' expectations, not just meet them.
Our team has handled several new boiler installations in Birmingham, among other cities and areas in the UK. We have felt that there has been a considerable increase in the demand for new boiler installations over the past few years. First of all Birmingham is one of the major cities, as it ranks as the third most populated urban area in the UK only after London and Manchester. The total population of the West Midlands conurbation is set to reach 2.5 million soon. Birmingham city itself has gone a long distance since the Middle Ages when first stats were available – from a tiny market town of 1,300 people in the year of 1540 to 1,074,000 in 2011.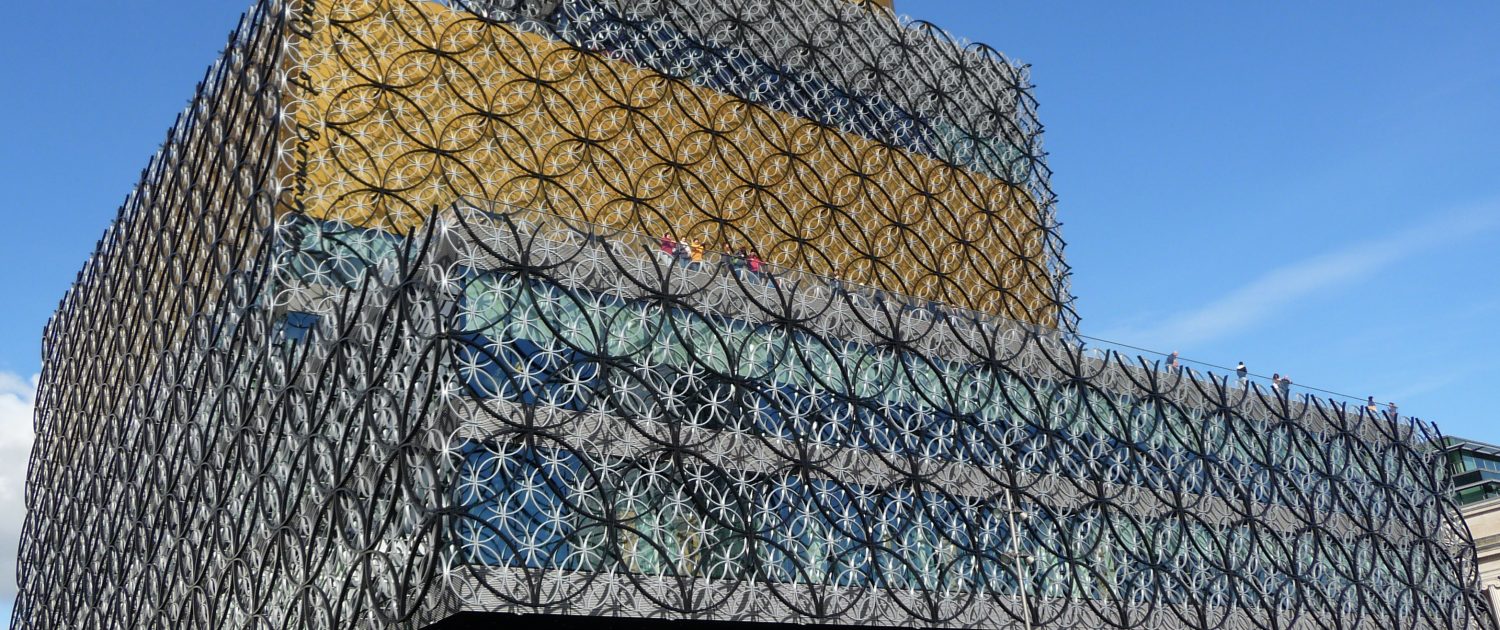 Youngest In Britain
Birmingham has the lowest average population age in the UK
Birmingham Stats and Figures
Birmingham is a very "young" city compared to elsewhere in Britain. 64% of its population is of working age. In the last 10 years the trends show that the city is growing even younger – quarter of all people are younger than 16 and only 19% are OAP. On average, the city's age is 36 years, which is significantly less than the age average of 38.6 elsewhere in the country.
Besides being a very large city, with so many households and businesses, Birmingham is also one of the cities which tends to have a rather cold temperature throughout the year. The weather is quite unpredictable in the UK, and cold as well as snowy periods are very common in Birmingham. Needless to say, the need for an efficient heating system is a must.
These factors, coupled up with the economic climate in the city, have contributed to a considerable increase in boiler installation demand. In fact we believe that this has been because there has been an economic upturn, with a more industrious and inclusive economy in this city. There have recently been various developments in the infrastructure of this city. It is also important to point out that Birmingham is a key engineering and manufacturing centre in England.
Impressive Workforce
Birmingham's working population is 730,000 strong and 90% of them are actively employed. Although the 10% unemployment rate may sound like a lot, it's nothing out of ordinary for a big multi-industry city like Birmingham. Very few of the unemployed stay so for longer than 6 months as the city has a relatively fast-paced work life with people moving from job to job.
Needless to say this boosts the economy of the city considerably. Apart from this, Birmingham always ranked in the top 20 in surveys based on Europe's leading business cities. Great results were also achieved in productivity levels of the city of Birmingham, in comparison with other cities in England.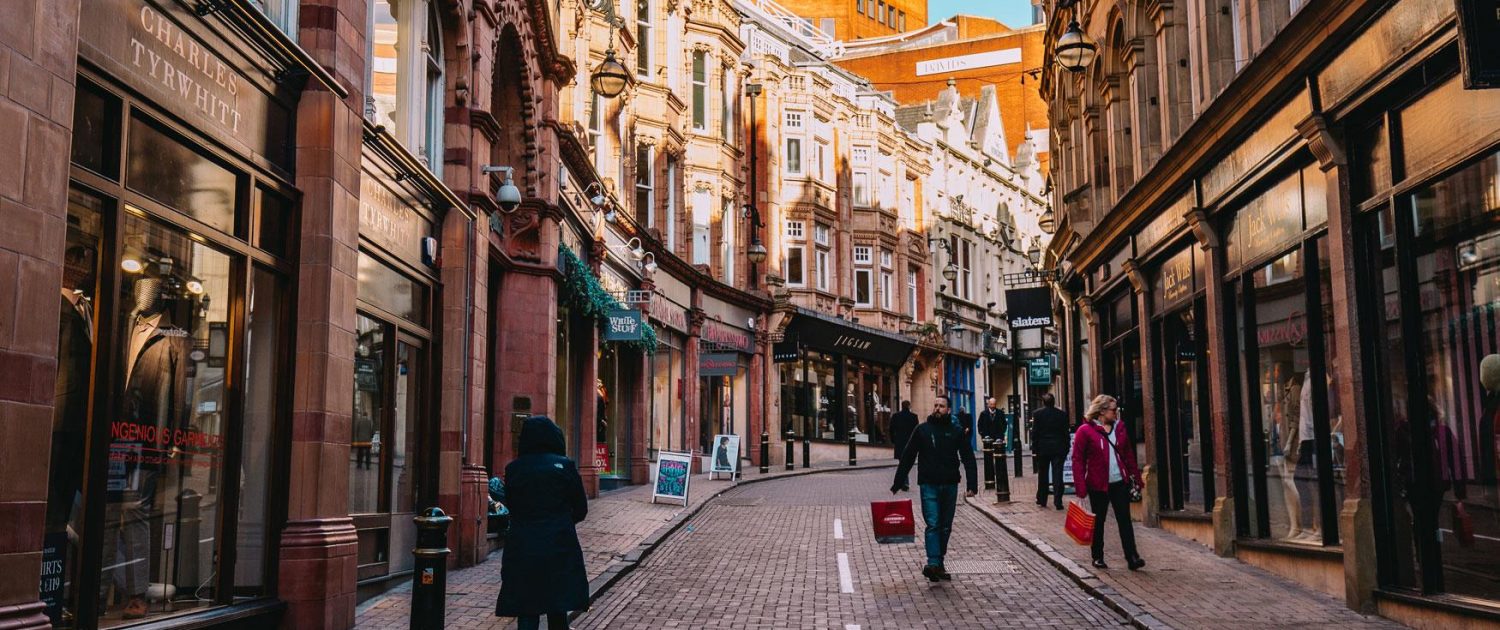 Consequently, with so many successful businesses and organizations, as well as numerous households, the demand for new boiler installations became more pronounced in Birmingham.
Although the city centre property values have recently increased by 6% on a year-to-year basis, the overall outlook for the next 5 years is rather grim. Taking the high unemployment rate and the Brexit uncertainty, Birmingham's real estate professionals have concluded that the house prices are going to stagnate or even recess slightly.
Currently, the average house price in Birmingham is £205,000 which is much lower than the national average. This means good news for the city's rental market. The prognosis mean fewer people will be confident enough to buy a house, thus the rental market should grow stronger. With this, it means more landlords and HMO owners will need new boilers in Birmingham.
We have in fact handled numerous new boiler installations in this city, and we have helped several local residents as well as businesses to benefit from a considerable reduction in their gas bills. Rather than sticking to an old boiler, it makes more sense to invest in a modern A-rated boiler which is very efficient in relation to older models. Hundreds of pounds can be easily saved on bills if you do this.
Get your new boiler quote in Birmingham
A modern heating system in your home can make a huge difference. Boilers are responsible for over half of the energy bills you end up paying periodically. Thus an energy efficient boiler could drastically reduce the energy bills you have been paying. Modern boilers are more efficient because being condensing boilers, they have a bigger heat exchanger, which it in turn recovers more heat, while also sending cooler gases away. The temperature control device in the more modern boilers is also much more advanced than it was in previous models. One can thus be much more precise how to heat up the house more efficiently.
As a general rule of thumb it is best to upgrade to a new boiler at least every fifteen years, and with the increasingly changing technologies and improvements in boilers, it may be better to make that period even shorter. Ultimately you are bound to benefit substantially from the energy savings that you will be making thanks to a more efficient new boiler.
Our company has seen to thousands of new boiler installations over the years. We have built up a sound reputation in Birmingham and throughout the UK too. All the team at Glow Green work hard to maintain our good reputation. We guarantee the most efficient and reliable customer service possible, as well as a commitment to offer you the best quality new boiler installation service. Glow Green has been operating since 2010, and throughout these years we have built a customer base of happy and satisfied customers, who have recommended us to others, thus strengthening our reputation and market share even further. We will be with you every step of the way, from selecting to installing and maintaining your boiler, for the best possible efficiency and operation.
New Boiler Prices In Birmingham
Average prices in Birmingham are given in the list below and they adjusted to an earning index for specific areas. Please be advised that these are only estimates because each property is unique and there are lots of factors that can influence the final price such as gas piping upgrades to larger size, installing a condensation pipe, additional flue parts or converting to vertical flue, moving the new boiler to another location and many other aspects of installation.
| BOILER | COMBI TO COMBI SWAP | CONVENTIONAL TO COMBI SWAP |
| --- | --- | --- |
| WORCESTER BOSCH 25I | £1,820.85 | £2,368.10 |
| WORCESTER BOSCH 25SI | £1,925.33 | £2,467.60 |
| WORCESTER BOSCH 30I | £1,935.28 | £2,477.55 |
| WORCESTER BOSCH 28 CDI COMPACT | £1,985.03 | £2,485.51 |
| WORCESTER BOSCH 30SI | £2,024.83 | £2,485.51 |
| WORCESTER BOSCH 32 CDI COMPACT | £2,089.50 | £2,686.50 |
| WORCESTER BOSH 29 CDI | £2,089.50 | £2,685.51 |
| WORCESTER BOSCH 36 CDI COMPACT | £2,193.98 | £2,726.30 |
| WORCESTER BOSH 34 CDI | £2,193.98 | £2,726.30 |
| WORCESTER BOSH 38 CDI | £2,427.80 | £2,855.65 |
| WORCESTER BOSH 42 CDI | £2,636.75 | £3,079.53 |
| GREENSTAR 8000 LIFE 30KW WHITE | £2,686.50   | £3,482.50   |
| GREENSTAR 8000 LIFE 35KW WHITE   | £2,786.00   | £3,582.00   |
| GREENSTAR 8000 STYLE 30KW COMBI BLACK | £2,885.50 | £3,582.00   |
| GREENSTAR 8000 STYLE 35KW COMBI BLACK | £2,935.25 | £3,631.75 |
| GREENSTAR 8000 LIFE 40KW WHITE | £2,980.03 | £3,776.03 |
| WORCESTER BOSCH GREENSTAR HIGHFLOW 440CDI | £3,029.78   | £3,084.50 |
| GREENSTAR 8000 LIFE 45KW WHITE   | £3,084.50 | £3,781.00 |
| GREENSTAR 8000 STYLE 40KW COMBI BLACK   | £3,283.50   | £3,975.03   |
| GREENSTAR 8000 LIFE 50KW WHITE   | £3,283.50 | £3,975.03   |
| GREENSTAR 8000 STYLE 45KW COMBI BLACK | £3,383.00   | £4,079.50   |
| WORCESTER BOSCH GREENSTAR HIGHFLOW 550CDI | £3,422.80   | £3,681.50   |
| GREENSTAR 8000 STYLE 50KW COMBI BLACK | £3,482.50   | £4,179.00   |
Boiler Finance
Most of our West Midlands clients choose boiler finance because of its convenience as a way to pay for their heating system update. Take a look at the table comparing a 10-year 9.9% APR interest bearing credit to a 2-year 0% APR finance.
| NEW BOILER ON FINANCE | 120 MONTH FIXED FINANCE AT 9.9% APR | 24 MONTH 0% FINANCE |
| --- | --- | --- |
| INSTALLATION COST | £2,089.50 | £2,089.50 |
| DEPOSIT | £1,000 | £1,000 |
| FINANCE AMOUNT | £1,089.50   | £1,089.50 |
| MONTHLY PAYMENTS | £14.09 | £45.40   |
| AMOUNT OF INTEREST | £600.97 | £0 |
| TOTAL COST | £2,690.47 | £2,089.50 |