ROMFORD NEW BOILER INSTALLATION
Hidden gem of East London
Many landlords and homeowners in Romford are trusting Glow Green to replace their boilers and if you browse through our Trustpilot reviews, you will see why. Getting a brand-new A rated combi boiler should be a hassle free experience. If you agree, give Glow Green a call on 020 7078 7444!
If you're looking for a new boiler in Romford, get it installed by one of the largest boiler companies in England. Although hailing from the South West, we quickly expanded towards London and the rest of the UK. Now almost a decade later, we are a company with national coverage, however, Romford and other parts of London remain an area we know well.
Our new boiler Romford operation keeps us busy because it's an up-and-coming and bustling area, spurred on by the Crossrail development.
Although Romford was originally a historic market town in Essex having been established in 1170, it was assimilated by Greater London in 1965 after a major land reform. Although no longer part of Essex, Romford and the borough of Havering remains a chilled and hip place that attracts people who like to have a good time. In fact, many residents still consider Romford to be part of Essex and some haven't even given up putting "Essex" down on the envelopes as the return address.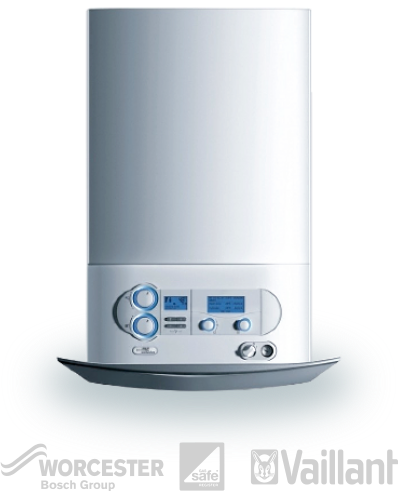 WHAT'S SO GOOD ABOUT ROMFORD?
It is not a big place – the town itself has a population of 13,000 but the wider area of Havering is home to more than a quarter of a million. You wouldn't expect a small place like Romford being a favourite place for nightlife and shopping, however that's exactly what it is. We're not sure who is bothering counting and compiling the stats, however, it was estimated that the same number of people visit Romford's pubs and clubs during the night as do during the day – approximately 12,000 visits either day or night.
The Highstreet culture is also very much alive in the town as businesses are booming. Back in 2002 the total retail space of the town was just over 1.5 million square feet and despite of the economic downturn and people making preference to online shopping instead, Romford's Highstreet has expanded significantly. Now more than 2 million square feet of retail space and growing. Also in the times when cinemas, theatres and clubs are struggling, Romford's entertainment establishments are doing better than anywhere else in London. All this is a contributing factor to an interesting emerging subculture, comparable to Soho and other cultural hotspots of London.
The only way is up for Romford, mainly thanks to the Crossrail project coming to te area by 2022. It's a new high-speed railway line crossing London from Reading to Shenfield. Of course, Romford is going to be one of the main stations on this new line bringing even more people to its bustling nightlife environment. The mega infrastructure project costing £15 billion is set to dramatically change the face of East London.
HOUSING IN ROMFORD
Just like many other commuter towns, Romford has seen a steady demand in housing. Its average property price has constantly gone up since 2000 and even during the 2008 year recession, the house prices didn't suffer anywhere near as badly as elsewhere in the UK. At the moment the average house price in Romford is £362,000 which is way below the London average of £590,000. As it has a healthy housing market, we do a lot of new boiler installations in Romford – mainly because properties are changing hands quite often.
How is Crossrail going to change the situation and are we going to see a demand increase for boiler installation? Probably we will because of the gap between Romford's and London's average property prices. The demand for property adjacent to Crossrail is already increasing and we're more than 3 years away from completion. Experts have estimated that Crossrail itself is going to bring a lot of new business to the surrounding areas which will in turn create a demand for upwards of 60,000 new homes. There is no way this target can be reached in just 3 years. We're lucky if they build 20,000 new homes in this time span. So, where are the remaining 40,000 homes coming from? You're right, nowhere. This situation will simply drive the house prices up and create a lucrative ground for investors to create more HMO dwellings, which again spells good news for boiler installers like us as all these new HMOs will need a new boiler.
There are already a few outliers that don't adhere to general house price rules. For example, Harold Wood, an area nearby, had a freak jump in property prices back in 2016 when everyone was watching in disbelief for the house prices to jump by 25%. Same scenario can happen in Romford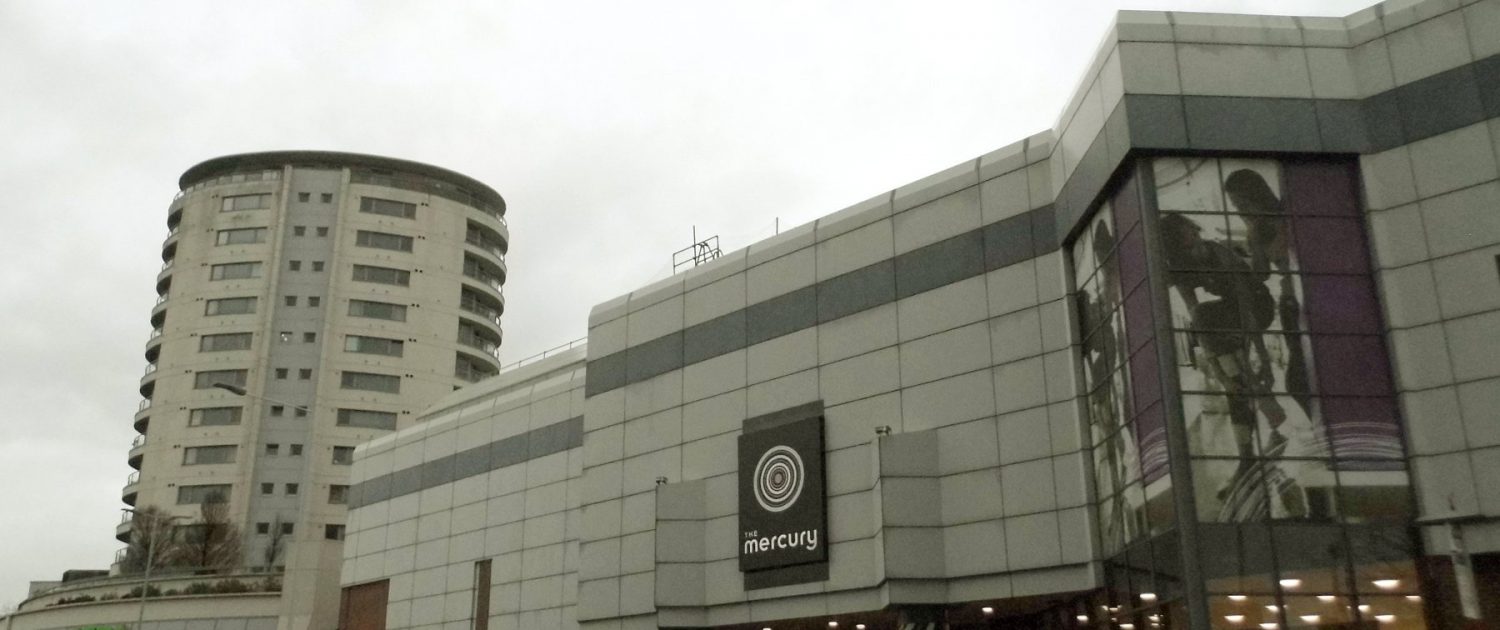 ROMFORD'S BUSINESS DISTRICT
the town's heating industry is developing alongside other manufacturing sectors
BUSINESS DISTRICT OF ROMFORD
Despite its status as a hotspot for retail therapy and nightlife, there is plenty of industrial business going on in Romford. There are several chemical and engineering companies nearby, and the heating industry is also represented by Argonaut Heating, a well-established commercial boiler installer and heating manufacturer/supplier. They were established in 1972 and are famous for state of the art heating system design and installation.
There are not that many heating equipment manufacturers left in this country so it's important we treasure the ones that are left. Another large manufacturing establishment in Romford worth a mention is Xcel Aerospace. Although they're not in the heating industry, it is a very interesting factory. Not only they are amongst the largest employers in Romford, they have excelled in additive manufacturing – it's 3D printing and related processes in plain English.
They are famous within their industry for being able to fast-prototype various projects circumventing the old-school approach that involved several months of designing, tooling and tweaking.
Being able to prototype parts and equipment quickly is equally important to any manufacturing sector be it aerospace, heating industry or anything else. It is highly likely that by the time Crossrail is finished, the town's industrial estates will expand and new manufacturing businesses will be established.
There is some work to be done to make Romford a better place for business but the overall outlook is sunny. The reason why house prices remain low in Romford is that its average salary is £33K which is not a lot for the commuter belt.
The majority of jobs are in construction, retail and teaching. Having said that, the manufacturing job prospects are improving – roles like operations manager and quality manager have actually posted a steady salary increase in Romford, which is encouraging for young people who want to go into engineering.
Looking at the key sectors in Havering and the area, there are three sectors that are doing better than the rest of London – Manufacturing, Construction and Retail. As many as 5.78% of Romford's workforce are employed by manufacturing companies. It's higher than London's overall rate of 4.44% but not quite as high as the national rate of 6.35% so if Romford wants to become the manufacturing powerhouse of the East, it's got space for improvement.
We as boiler installers are mainly interested in the construction sector, which employs more than 19% of the town's workforce. This is much higher than the national average of 9.65% and shows a lot of potential for when there is a property boom coming to the town – it will have plenty of qualified workforce locally.
GET YOUR BOILER QUOTE NOW
If you're looking for a new boiler in Romford or Havering, you've come to the right website because we won't be beaten either on quality or price. Glow Green have experienced a substantial growth in the last decade and we install so many new boilers in the area that we are able to get our London customers the best boiler price compared to our competitors.
Our happy customers in Harold Hill, Orsett, Stifford, Dagenham, Barking and other areas surrounding Romford can confirm this.
Unlike some other companies offering boiler installation in Romford, Glow Green's boiler quote includes everything you need to enjoy your new heating system – fixtures, fittings, full system flush, magnetic filters
When you're shopping around through various offers by London's boiler installation companies, make sure the boiler quote includes all fixtures and fittings plus the system clean. There is no point installing an A-rated new boiler if the residue remains inside the pipework.
Fill in the quote questionnaire to get your free quote in less than a 60 seconds. We won't be beaten on price so if you've had a cheaper quote for boiler replacement in Havering from another local engineer, speak to our customer advisor and we'll show you how we can beat that quote and get your boiler replaced for an even better price.
NEW BOILER PRICES IN ROMFORD
Average prices for Romford are presented in the table and may be slightly higher than national average due to the higher salaries that London commands. Please keep in mind that these are estimate prices, though because each property is unique and there are lots of factors that can influence the final price such as gas piping upgrades to larger size, installing a condensation pipe, additional flue parts or converting to vertical flue, moving the new boiler to another location among other factors.
| BOILER | COMBI TO COMBI SWAP | CONVENTIONAL TO COMBI SWAP |
| --- | --- | --- |
| WORCESTER BOSCH 25I | £1,976 | £2,570 |
| WORCESTER BOSCH 25SI | £2,090 | £2,678 |
| WORCESTER BOSCH 30I | £2,101 | £2,689 |
| WORCESTER BOSCH 28 CDI COMPACT | £2,155 | £2,698 |
| WORCESTER BOSCH 30SI | £2,198 | £2,698 |
| WORCESTER BOSCH 32 CDI COMPACT | £2,268 | £2,916 |
| WORCESTER BOSH 29 CDI | £2,268 | £2,915 |
| WORCESTER BOSCH 36 CDI COMPACT | £2,381 | £2,959 |
| WORCESTER BOSH 34 CDI | £2,381 | £2,959 |
| WORCESTER BOSH 38 CDI | £2,635 | £3,100 |
| WORCESTER BOSH 42 CDI | £2,862 | £3,343 |
| GREENSTAR 8000 LIFE 30KW WHITE | £2,916 | £3,780 |
| GREENSTAR 8000 LIFE 35KW WHITE | £3,024 | £3,888 |
| GREENSTAR 8000 STYLE 30KW COMBI BLACK | £3,132 | £3,888 |
| GREENSTAR 8000 STYLE 35KW COMBI BLACK | £3,186 | £3,942 |
| GREENSTAR 8000 LIFE 40KW WHITE | £3,235 | £4,099 |
| WORCESTER BOSCH GREENSTAR HIGHFLOW 440CDI | £3,289 | £3,348 |
| GREENSTAR 8000 LIFE 45KW WHITE | £3,348 | £4,104 |
| GREENSTAR 8000 STYLE 40KW COMBI BLACK | £3,564 | £4,315 |
| GREENSTAR 8000 LIFE 50KW WHITE | £3,564 | £4,315 |
| GREENSTAR 8000 STYLE 45KW COMBI BLACK | £3,672 | £4,428 |
| WORCESTER BOSCH GREENSTAR HIGHFLOW 550CDI | £3,715 | £3,996 |
| GREENSTAR 8000 STYLE 50KW COMBI BLACK | £3,780 | £4,536 |
Boiler Finance Most of our customers based in London go for boiler finance as a convenient way to pay for their heating system upgrade. Have a look at the table comparing a 10-year 9.9% APR interest bearing credit to a 2-year 0% APR credit.
| NEW BOILER ON FINANCE | 120 MONTH FIXED FINANCE AT 9.9% APR | 24 MONTH 0% FINANCE |
| --- | --- | --- |
| INSTALLATION COST | £2,268.00 | £2,268.00 |
| DEPOSIT | £1,000 | £1,000 |
| FINANCE AMOUNT | £1,268.00 | £1,268.00 |
| MONTHLY PAYMENTS | £16.40 | £52.83 |
| AMOUNT OF INTEREST | £699.43 | £0 |
| TOTAL COST | £2,967.43 | £2,268.00 |