NEW BOILER IN BOURNEMOUTH?
You've come to the right place.
Get your new boiler installed by the largest unrivalled boiler company in Bournemouth. Glow Green was founded in 2010 and rapidly grew from a one-man band to the largest heating installation company in the region employing dozens of office staff and hundreds of heating engineers and surveyors.
Judging by our Trustpilot reviews that regularly compliment professionalism of our boiler installers, you can't really go wronbg by choosing Glow Green as your new boiler installer.
The abundant expansion of the residential area in Bournemouth and the overall economic growth has increased the demand for new boilers in Bournemouth and the rest of Dorset. Although the recent political developments have introduced a certain level of uncertainty in the British economy, Bournemouth has seemingly escaped this downward trend by keeping on top of technological development. It's not called Silicon Beach for nothing. It's a slight word play on the famous Silicon Valley in California which is considered the world's most important centre for advancements in technology and software development.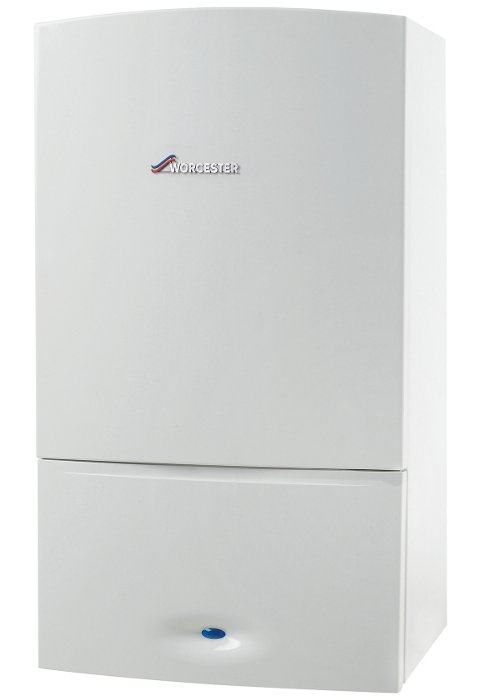 During the last couple of years Bournemouth has emerged as UK's main technology hub thanks to concentration of co-working spaces, digital marketing agencies and companies developing and manufacturing high-tech solutions. Of course, the main fuelling factor for growth has been the Bournemouth University which has recently started climbing the world university rankings.
Although it's a relatively new university, only having acquired its status in 1992, it has gone through a massive transformation and has emerged as one of the leading forces in the economic development in Bournemouth and South West in general.
Today, it's home to more than 17,000 students, 19% of which are international students and 40% are local student. According to stats, the Bournemouth Uni has more students in work placements than any other university in the UK.
This peculiar fact is actually adding to the economic growth in the area and it is also helping keep the best brain in Dorset to even further advance its development. Another positive side effect is the housing boom. In the times when property prices are stagnating or even receding, Bournemouth, Poole and Christchurch is holding strong with both prices and demand increasing steadily.
The majority of multistorey new builds going up in the area are related to the activities of the University. This may sound like the private landlord sector is suffering, however, this is not the case. Even if the University manages to fulfil its building plans during the next 10 years, there will still be significant shortage in rented accommodation.
This is why many landlords are deciding to split their houses and large apartments into HMO or houses of multiple occupancy. This is good news for heating installation companies like Glow Green because it keeps demand high for new boiler installation in Bournemouth and Dorset.
WE CAN MAKE BOURNEMOUTH MORE EFFICIENT
…on target for the carbon footprint reduction for 2020 following the Boiler Plus scheme
BOILER INSTALLATION IN BOURNEMOUTH
The number of new boiler installations in Bournemouth is unlikely to go down because the area is growing so fast. The total population under the new Bournemouth, Poole and Christchurch council merger stands at around 470,000 people and it is likely to hit half a million by 2021.
In the last 9 years our company has grown to offer a national coverage for our boiler replacement services, however, the South West remains our stomping ground and our boiler installation business in Bournemouth keeps increasing mainly thanks to word of mouth because people keep referring their friends, neighbours and family members.
We help Bournemouth reduce their heating costs by replacing their outdated central heating boilers with brand-new efficient combi boilers and smart meters. Depending on the model you choose, your boiler can come with up to 12 year warranty and 92% efficiency rating. Although Bournemouth is one of the warmest places in the UK, we still get chilly spells during the winter and early spring, that's why we pride ourselves on keeping Dorset warm offering the locals convenient access to new boiler installations on 0% finance plans.
Our new boiler Bournemouth services have received lots of positive reviews. Fill out our quote form to see how much you could save on your new installation.
Between 600 and 800 new houses are built in Bournemouth alone every year. Last year more than 1,200 planning applications were approved by the council, but of course not every application is related to a full-on new build. Considering most of the town and the surrounding locations are conservation areas, the majority of these are single family dwellings or medium size apartment building. So, as you can imagine, this is going to keep Glow Green busy with new boiler installation in Bournemouth and elsewhere Dorset.
GET A FREE BOILER QUOTE NOW
If you're looking for a new boiler in Bournemouth or elsewhere in Dorset, you've come to the right place because we won't be beaten on price. We've seen an exponential growth in the last 9 years and we fit so many new boilers locally that we are able to get our customers the best boiler price compared to our competitors. Our happy customers in Kinson, Winton, Northbourne, Ensbury Park, West Howe, Bearwood, Southbourne and other local areas can vouch for this.
Unlike some other companies offering boiler installation in Bournemouth or Dorset, our quote includes everything that you need to enjoy those wintry evenings – fixtures, fittings, full system flush, magnetic filters
When you're shopping around through various offers by Bournemouth boiler installation companies, make sure the boiler quote includes all fixtures and fittings plus the system clean. There is no point installing an A-rated new boiler if the residue remains inside the pipework.
Fill in the form to get your boiler quote in less than a minute and if you've had a cheaper quote for boiler replacement in Dorset from another local engineer, speak to our customer advisor and we'll show you how we can beat that quote and get your central heating system upgraded for a much better price.
EMERGENCY BOILER REPLACEMENT IN BOURNEMOUTH
If your old boiler is about to pack in with noise coming out of it and efficiency gone through the floor, give us a call on 01202 390066 and we should be able to organise an emergency boiler installation for you. If it's not an emergency, please fill out the boiler quote form below and one of our team will be in touch soon to arrange for a surveyor visit.
All central heating systems that we install are covered by our workmanship warranty and the standard manufacturer warranty between 5 and 10 years depending on the boiler brand. We also offer competitive boiler cover plans that give you an option to extend the warranty period even further and to have a peace of mind through out our service plans. This service is exclusively available to the customers of Glow Green and is not offered elsewhere.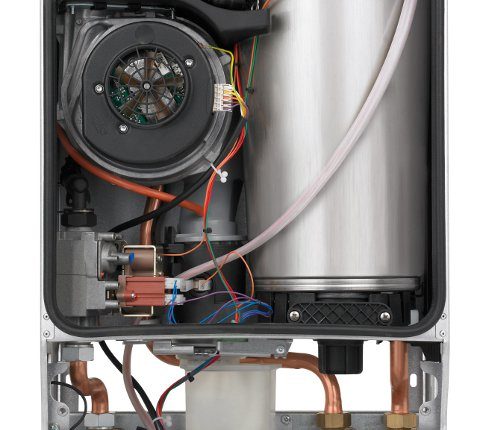 BOILER PRICES IN BOURNEMOUTH
Here's a table showing estimated boiler installation prices typical for Bournemouth. These are just estimates, though because each property is unique and there are lots of factors that can influence the final price.
Gas piping upgrades to 22mm
Installing a condensation pipe
Extra flue parts or converting to vertical flue
Number of radiators to flush
If the boiler needs a new fuse spur
Asbestos to remove
Scaffolding required to reach the flue
Extra hot and cold feeds
Moving boiler location
| BOILER | COMBI TO COMBI SWAP | CONVENTIONAL TO COMBI SWAP |
| --- | --- | --- |
| WORCESTER BOSCH 25I | £1,830 | £2,380 |
| WORCESTER BOSCH 25SI | £1,935 | £2,480 |
| WORCESTER BOSCH 30I   | £1,945 | £2,490 |
| WORCESTER BOSCH 28 CDI COMPACT   | £1,995 | £2,498 |
| WORCESTER BOSCH 30SI   | £2,035 | £2,498 |
| WORCESTER BOSH 29 CDI   | £2,100 | £2,699 |
| WORCESTER BOSCH 32 CDI COMPACT   | £2,100 | £2,700 |
| WORCESTER BOSH 34 CDI   | £2,205 | £2,740 |
| WORCESTER BOSCH 36 CDI COMPACT   | £2,205 | £2,740 |
| WORCESTER BOSH 38 CDI   | £2,440 | £2,870 |
| WORCESTER BOSH 42 CDI   | £2,650 | £3,095 |
| GREENSTAR 8000 LIFE 30KW WHITE   | £2,700 | £3,500 |
| GREENSTAR 8000 LIFE 35KW WHITE   | £2,800 | £3,600 |
| GREENSTAR 8000 STYLE 30KW COMBI BLACK   | £2,900 | £3,600 |
| GREENSTAR 8000 STYLE 35KW COMBI BLACK   | £2,950 | £3,650 |
| GREENSTAR 8000 LIFE 40KW WHITE   | £2,995 | £3,795 |
| WORCESTER BOSCH GREENSTAR HIGHFLOW 440CDI   | £3,030 | £3,100 |
| GREENSTAR 8000 LIFE 45KW WHITE   | £3,100 | £3,800 |
| GREENSTAR 8000 STYLE 40KW COMBI BLACK   | £3,300 | £3,995 |
| GREENSTAR 8000 LIFE 50KW WHITE   | £3,300 | £3,995 |
| GREENSTAR 8000 STYLE 45KW COMBI BLACK   | £3,400 | £4,100 |
| WORCESTER BOSCH GREENSTAR HIGHFLOW 550CDI   | £3,440 | £3,700 |
| GREENSTAR 8000 STYLE 50KW COMBI BLACK | £3,500 | £4,200 |
Boiler Finance Most of our customers based in Bournemouth and Dorset choose finance as a convenient way to pay for their heating system upgrade. Have a look at the table comparing a 10-year 9.9% APR interest bearing credit to a 2-year 0% APR boiler finance.
| NEW BOILER ON FINANCE | 120 MONTH FIXED FINANCE AT 9.9% APR | 24 MONTH 0% FINANCE |
| --- | --- | --- |
| INSTALLATION COST | £2,090 | £2,090 |
| DEPOSIT | £1,000 | £1,000 |
| FINANCE AMOUNT | £1,090 | £1,090 |
| MONTHLY PAYMENTS | £14.09 | £45 |
| AMOUNT OF INTEREST | £601 | £0 |
| TOTAL COST | £2,690 | £2,090 |